At the baseball-themed Bruins of the Year event on April 6, language arts teacher Patty Waldorf was honored as Central Middle School's 2023 Teacher of the Year. She was introduced by student Kaydence Montgomery.
Ms. Waldorf was also recognized as the "Fan Favorite" of the evening, and the staff at Central with thus receive a free breakfast from Chick-fil-A.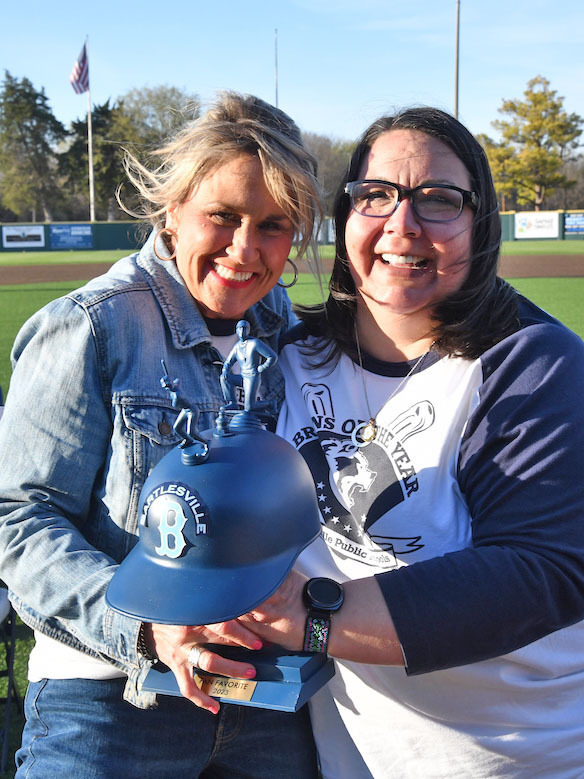 Language arts teacher Courtney Lazo was honored as the Central Middle School Rising Star Teacher.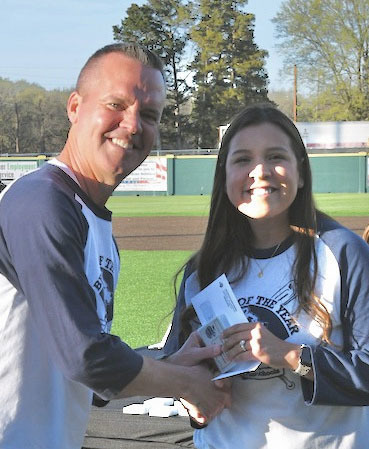 Jennifer Cobden was honored as the Classified Person of the Year for Central Middle School.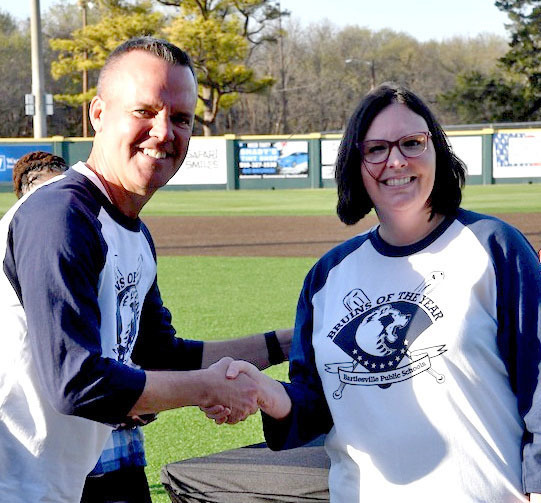 In addition, language arts teacher Heather Davis (left in picture) received the district's 2023 Kurt Schmoldt Teacher Appreciation Award.