At the baseball-themed Bruins of the Year event on Thursday, Lolly Williams, Central's 2022 Teacher of the Year, was named the Fan Favorite Teacher. Ms. Williams teaches STEM courses and leads the school's Technology Student Association.
In the shot below, Ms. Williams receives a special trophy from event emcee Maria Gus and Supt. Chuck McCauley.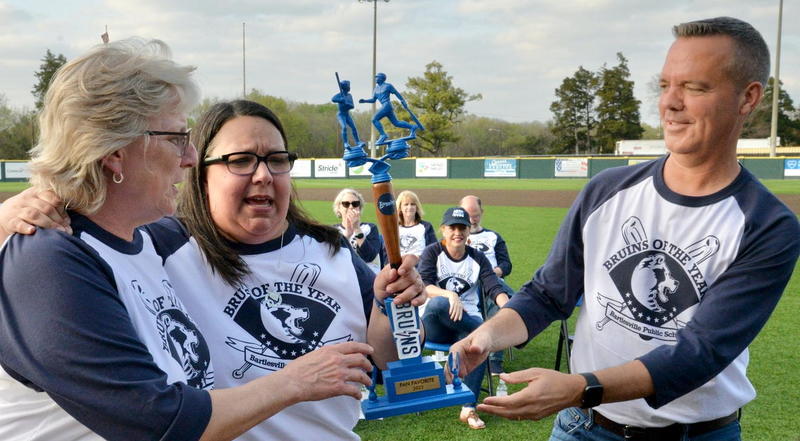 The event recognized other outstanding district staff, including Central Rising Star Teacher Matthew Hildebrand.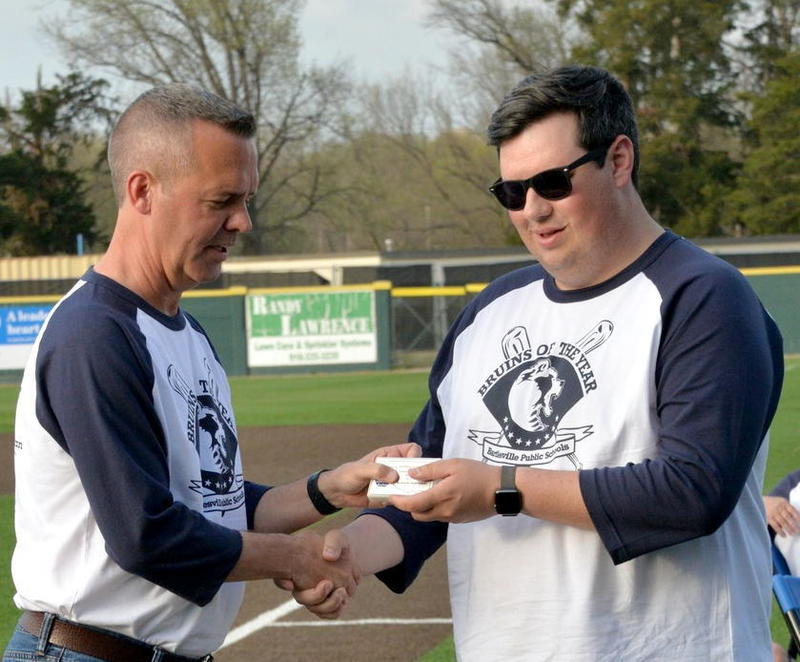 Shelest Longnecker, who is a Special Education Paraprofessional at Central, was recognized at Central's Classified Person of the Year.