In August 2021, over 75% of voters approved another school district bond issue to keep the annual millage steady. Over half of the $28.54 million bond issue will fund ongoing technology, curricular, maintenance, and equipment needs through 2025, with the remainder going to facility projects.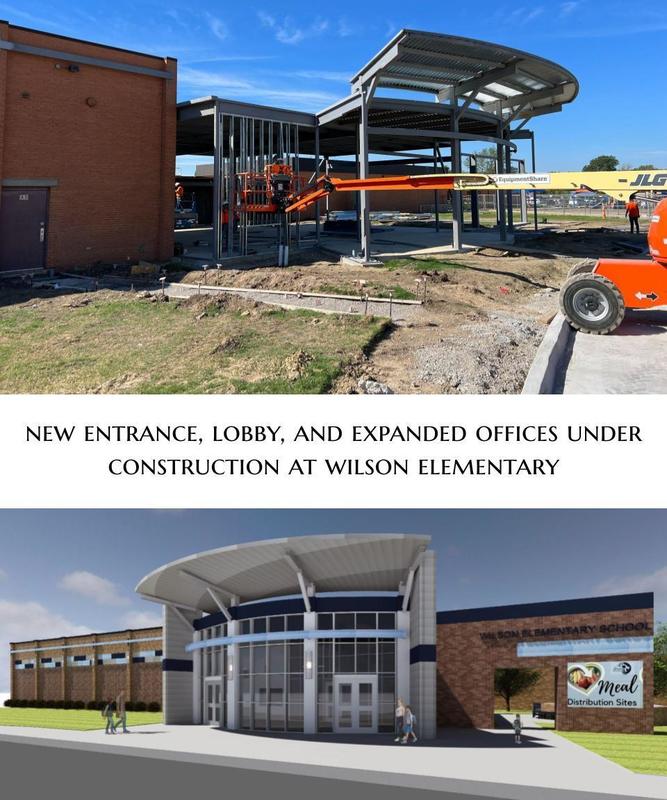 Architect Dan Keleher presented a construction update at the September meeting of the Bartlesville Board of Education. The most notable ongoing projects are expanded entries, lobbies, and offices at the Richard Kane and Wilson elementary schools. The upgrades at those schools echo ones made in previous years at Ranch Heights and Wayside, and should be completed in the coming months.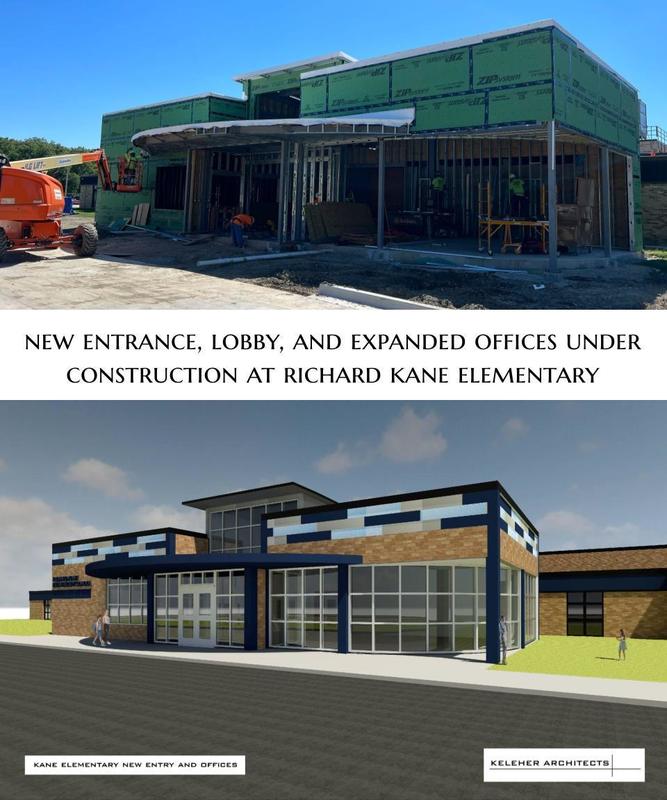 Projects completed in the summer included new gym floors at the Hoover, Ranch Heights, Wayside, and Wilson elementary schools to replace old vinyl tile floors. (The newer Jane Phillips and Richard Kane elementary schools already had attractive wood floors.)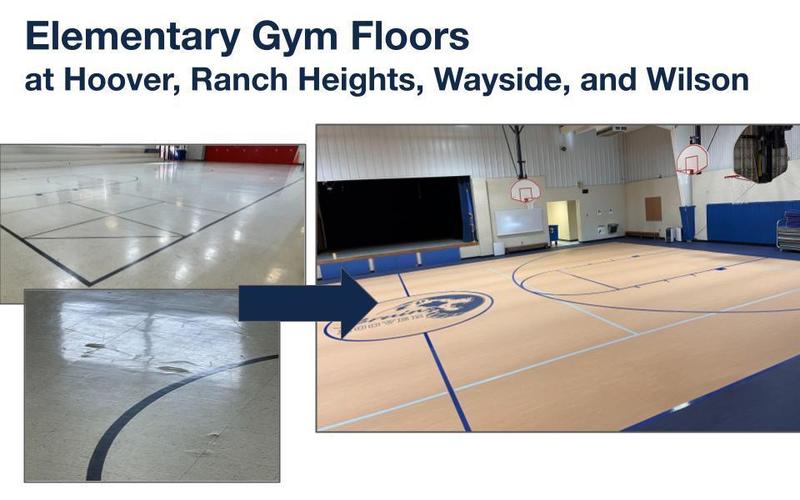 Additional completed improvements are a new indoor baseball practice facility at Doenges Memorial Stadium, replacing a decrepit single-stall one with a new 4-stall facility with modern equipment and HVAC.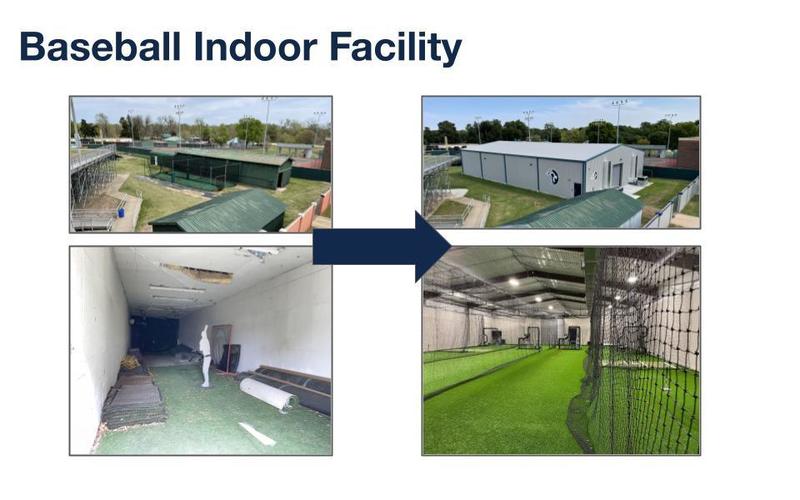 A new softball and gold indoor practice facility was constructed on the other side of town, directly west of the Lady Bruins softball field. It also features multiple stalls, a weight area, and a separate golf room with several stalls and a modern simulator.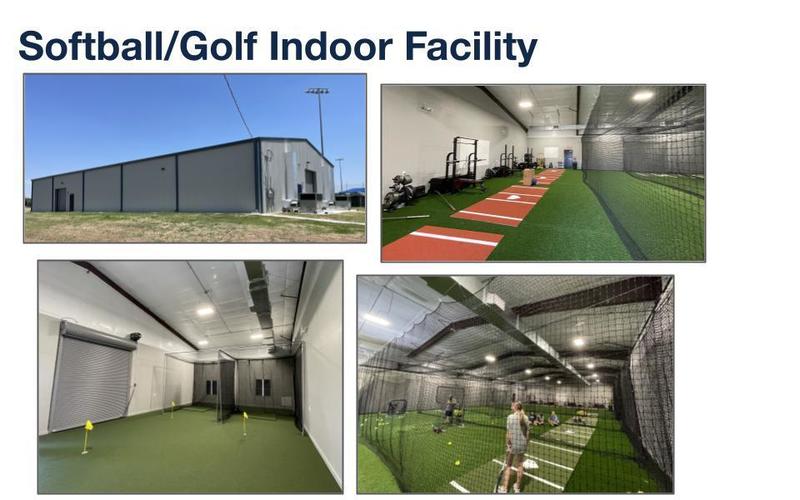 Going to bid soon will be the new Agriculture Center, which will be constructed on south of the practice fields at Bartlesville High School on the east side of Shawnee Avenue to provide space for animal projects. The same dirt pit used by the City of Bartlesville to build up Hillcrest Drive this past summer will be used to lift the new area out of the floodplain; drawing dirt from the same area avoids worsening future floods of the Caney River while protecting the investment in the new facility.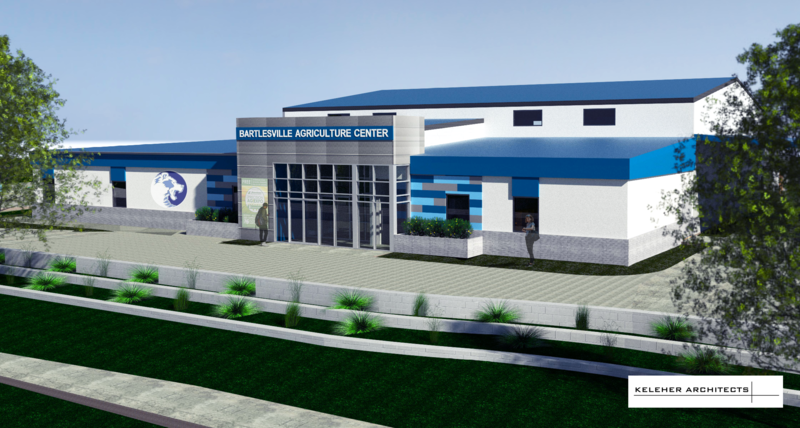 That project will be bid with alternates, such as the planned greenhouses, in light of escalating construction costs. The district's agriculture program continues to excel, with the Bartlesville FFA being recognized as a National 3-Star Chapter. After the Agriculture Center is built, the existing agriculture classrooms and shop farther west near the Bruin Activity Center will remain in use.
It is exciting to share these ongoing improvements. The district's enrollment has increased markedly this year to about 6,200 students. Superintendent McCauley shared with the board that another bond issue might come in March 2023, with a focus on expansions and renovations at Ranch Heights and Wayside elementary schools, which have been impacted the most by new housing additions.