Baseball camp June 6-8. #bvillebruwin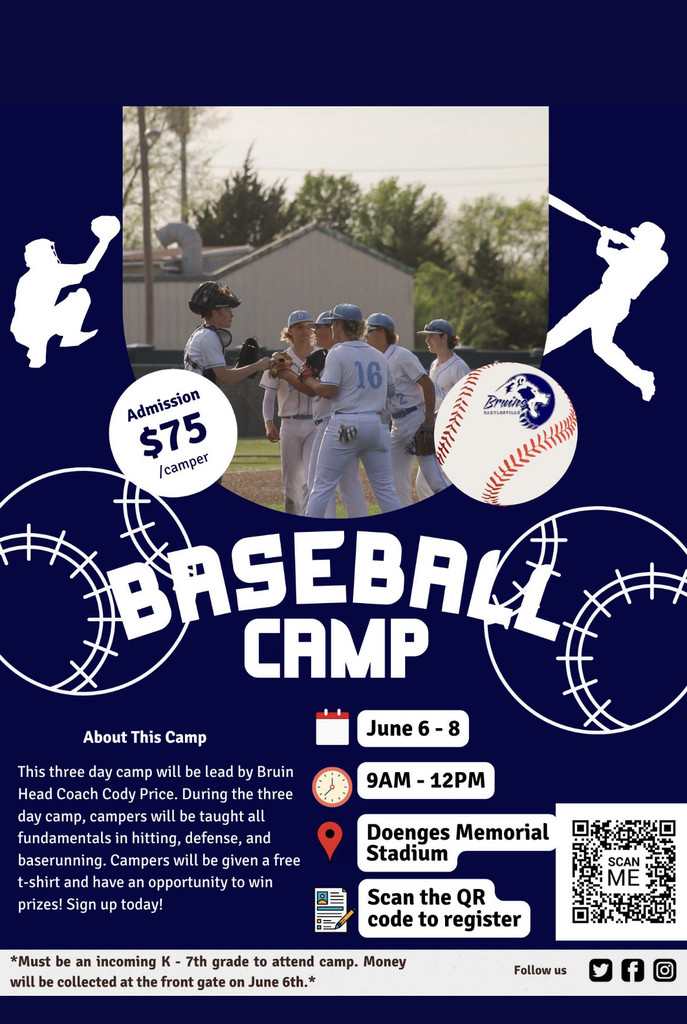 See the attached flyer for information on Bruin Baseball summer camp!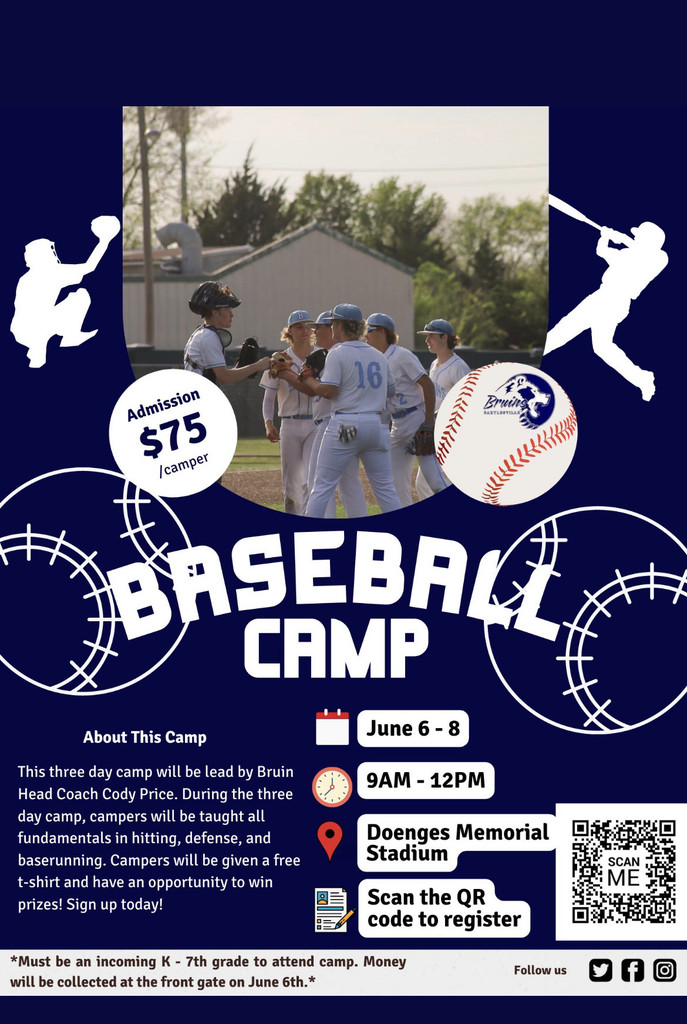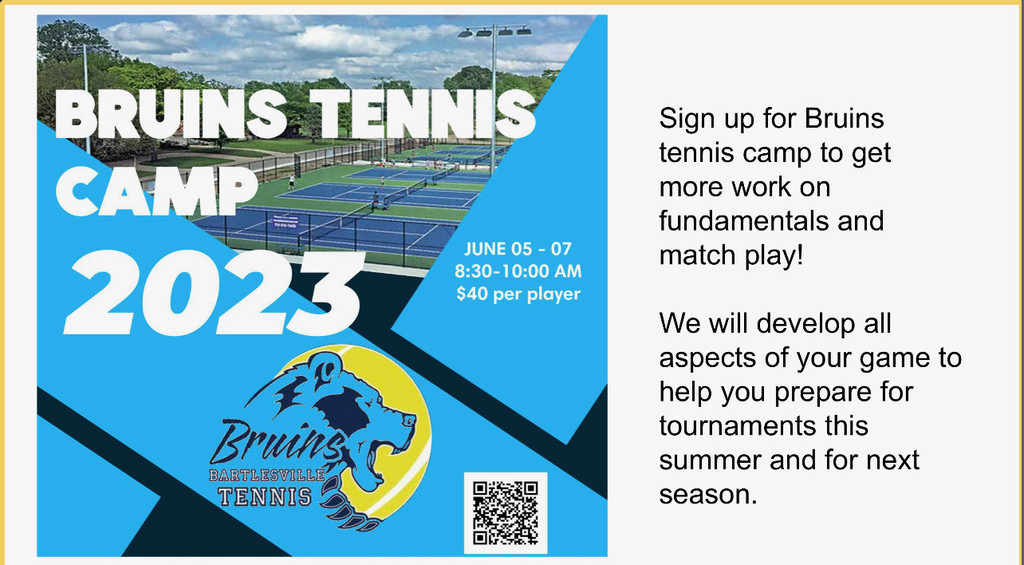 Central welcomed our alumni this week for the annual Senior Walk — Congrats class of 2023!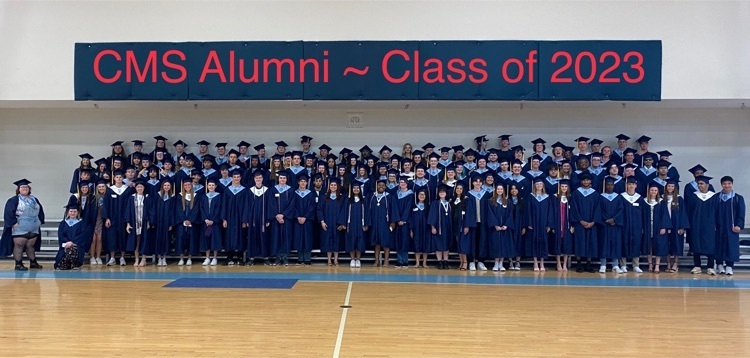 Central celebrated our 8th graders today at our annual Farewell Assembly — Congrats Class of 2027!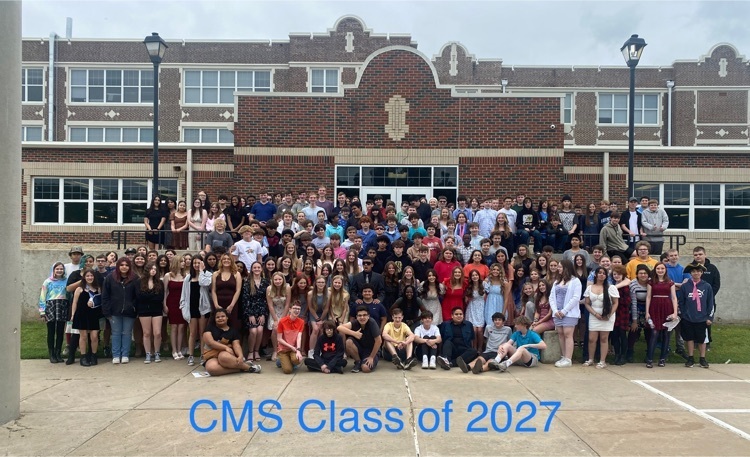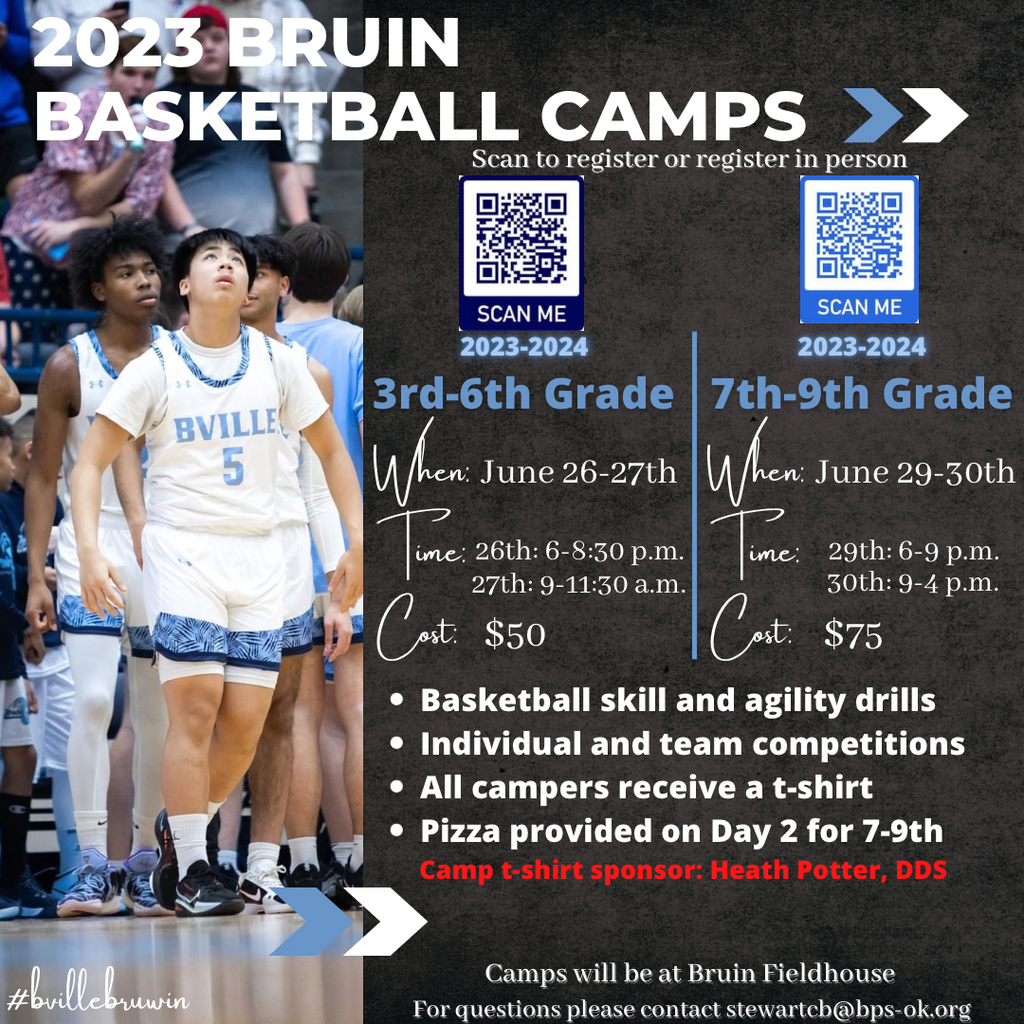 Please see the attached schedule for CMS Events this week.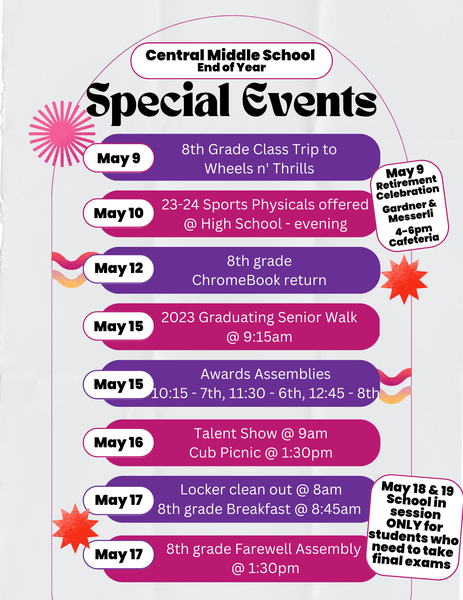 Join the Lady Bruins Soccer team for soccer camp! May 22-24, 9:00-11:00AM. Registration begins at 8:30AM. Boys & Girls ages 6-13. More details and registration located here:
https://www.eventbrite.com/e/633465792237
#bvillebruwin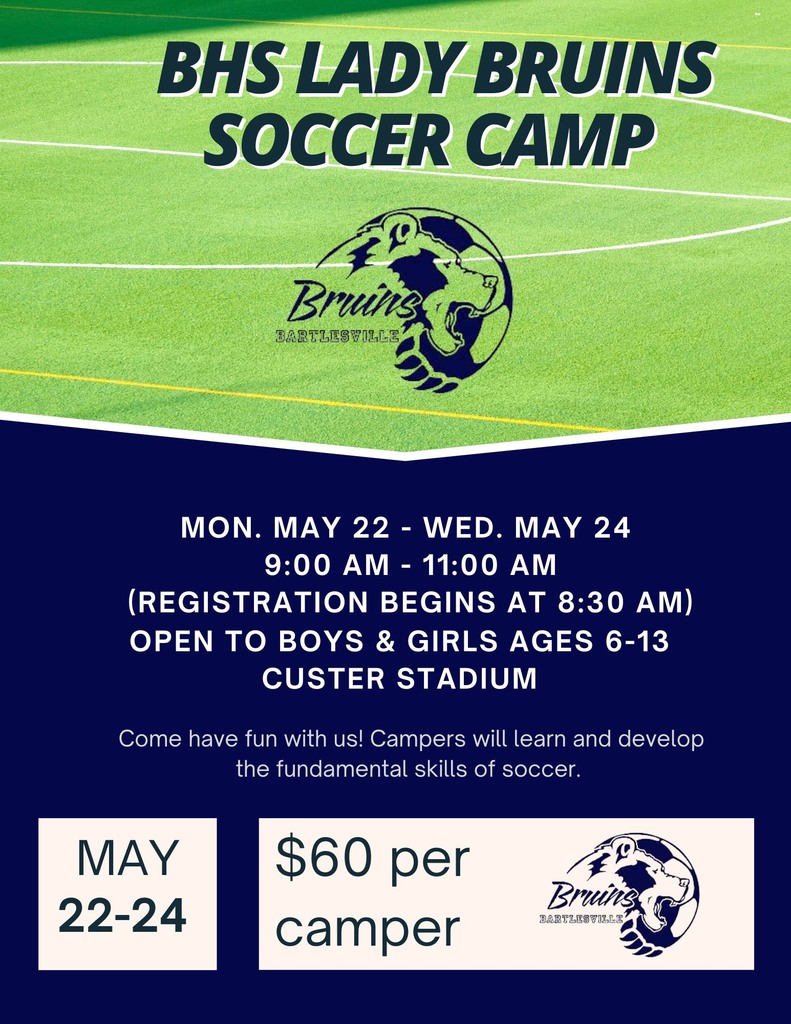 Summer Pride sign ups are live! First day May 30, total athlete development, not football specific, EVERYONE in grades 4-12 are welcome.
https://forms.gle/k9q38KCKZM8LZmYw7
#EAT

All Bruin Football alumni are invited to relive the glory days at the 2nd Annual Alumni Flag Football Game with tailgating, games, music, and, of course, football!
https://forms.gle/W9HL4CXz9VXrwhr69
#EAT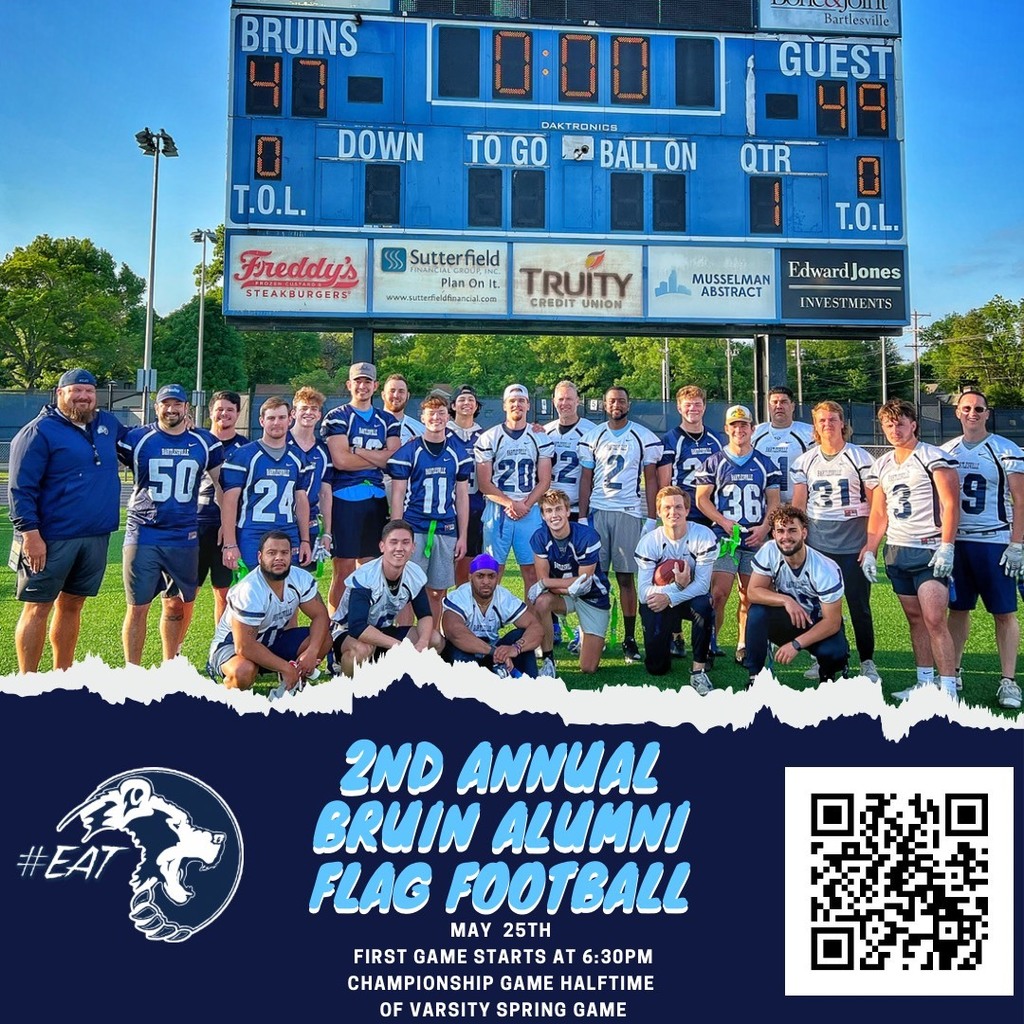 Central's Final Exam/Attendance Exemption Policy is attached. Exams for 1st/3rd/5th hours will be Thurs, May 18. 2nd/4th/6th hours will test on Fri, May 19. Exemption for each class will be determined separately. Students will receive the exemption form May 15 for completion.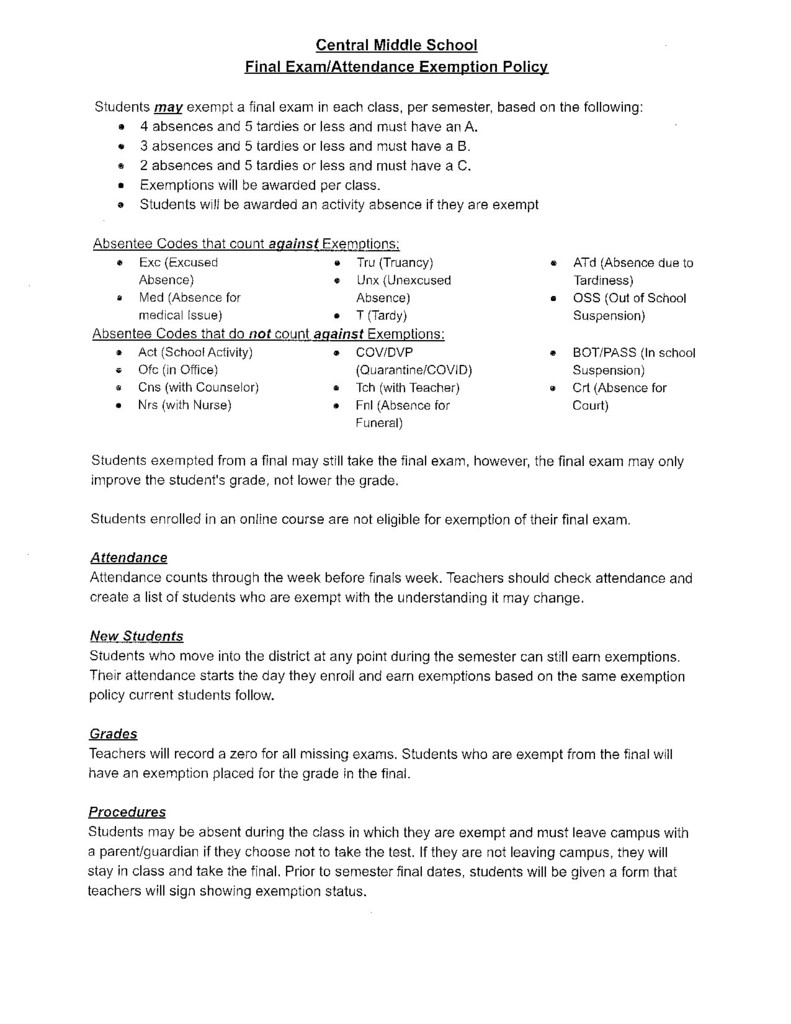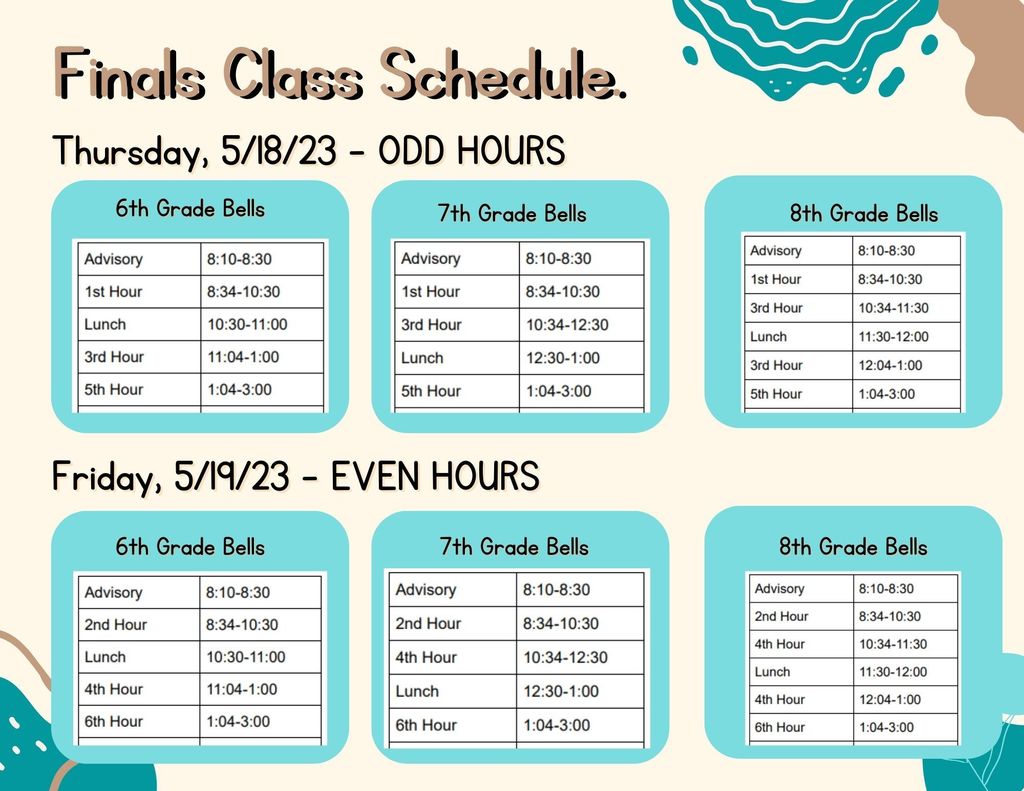 Meet Central's new principal, Dr. Matt Hancock! This is a drop in meet and greet especially for parents on Thursday, May 18. Dr. Hancock will meet parents in the CMS gym from 4-6pm.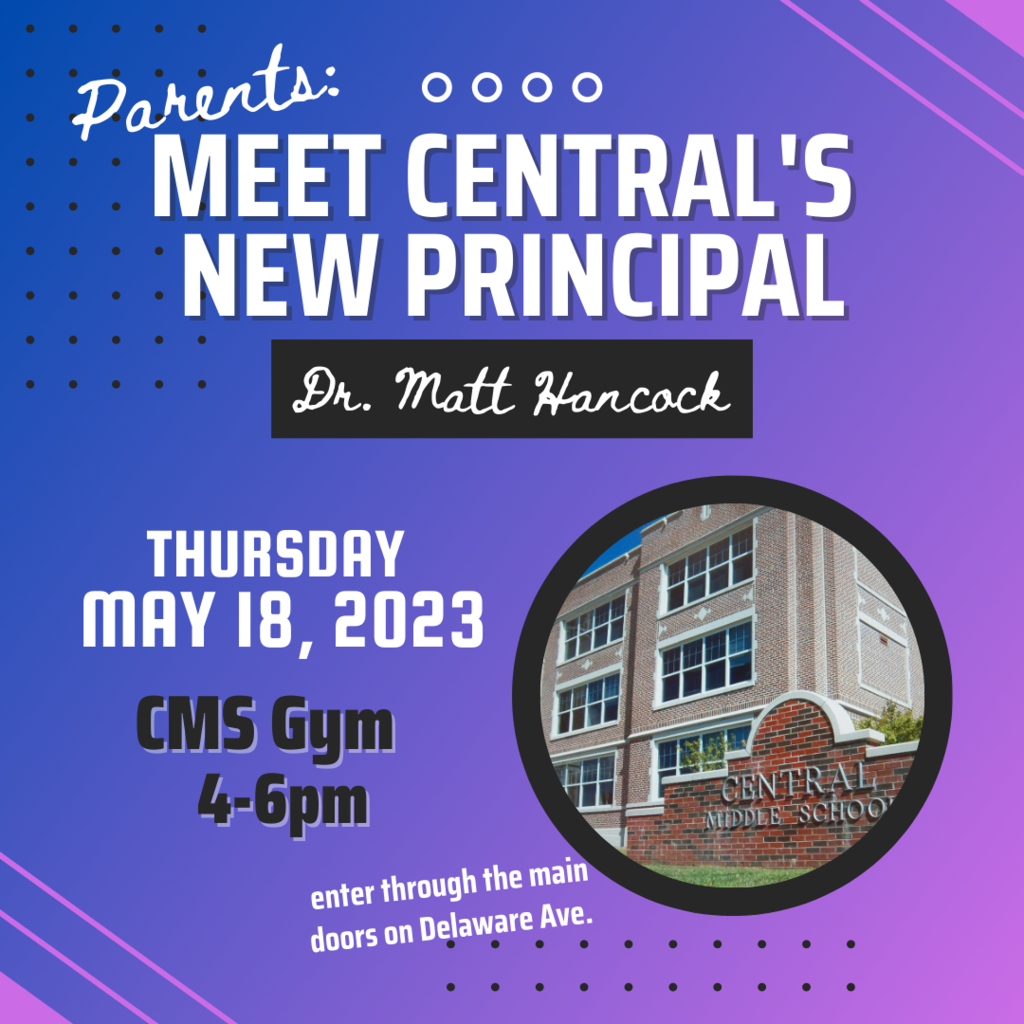 8th Grade Families only: The 8th Grade Farewell Assembly is on Wednesday, May 17, 2023. We will begin at 1:30pm; families may check out their student afterward. Enter through office. Park anywhere - but cars must be out of bus lane before 3:00 *This is not a traditional "graduation" ceremony. Just a short recognition to honor our outgoing class.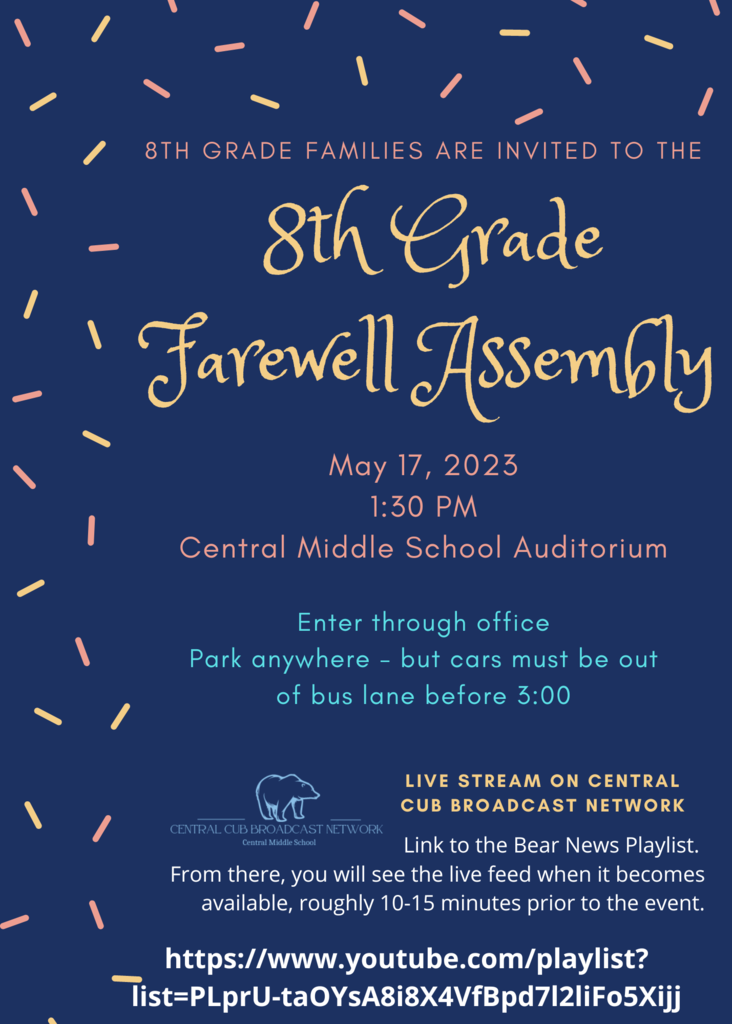 Kiddie Park is hosting a Diverse Needs and Abilities Night on May 22 - 6-8 PM. This event meets the needs of students that require a different/modified experience; all rides will be adjusted for each individual need. See the attached flyer for this and other KP summer events.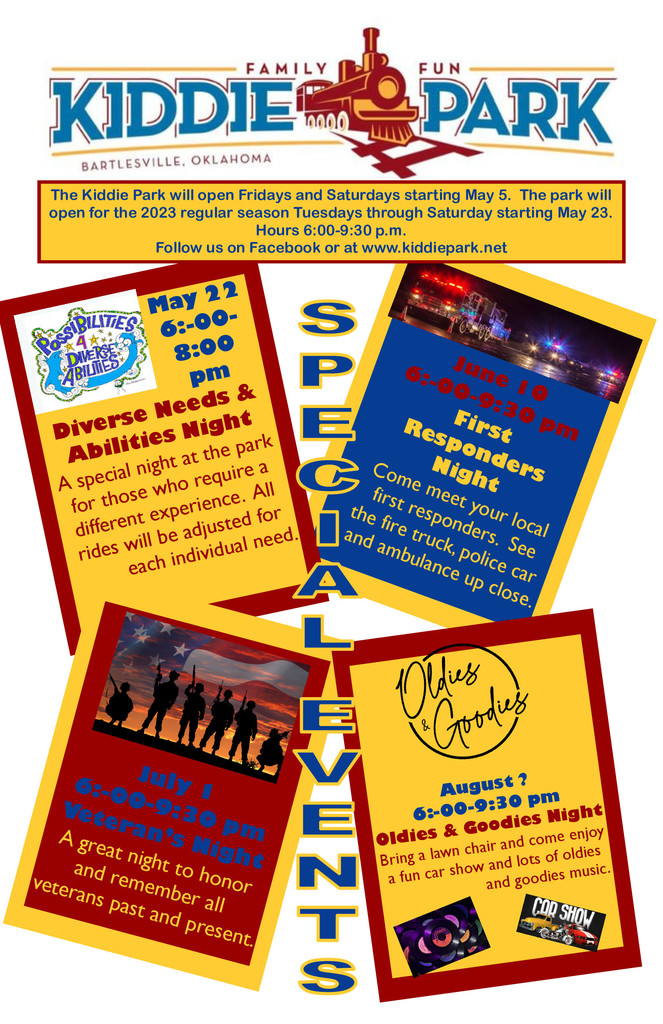 CMS Events week of May 8, 2023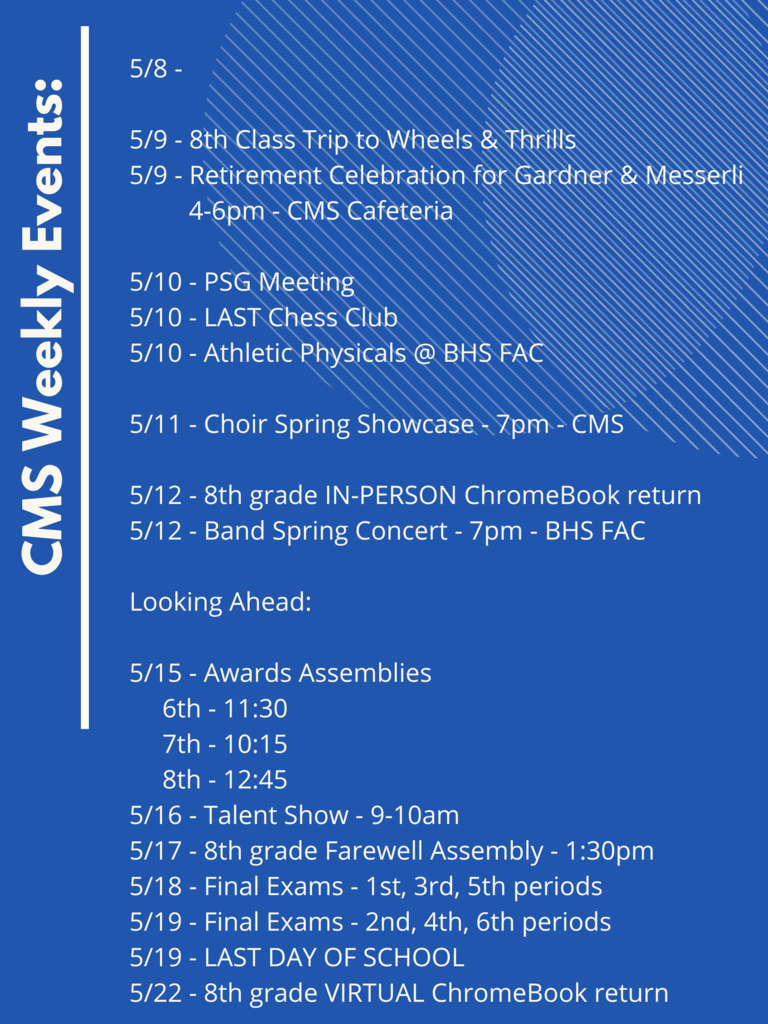 Central Middle School Award Assemblies - Monday, May 15, 2023 6th grade - 11:30am 7th grade - 10:15am 8th grade - 12:45pm Week of May 8, award lists will be posted for students in the cafeteria. Students can check the list for their name and let their families know if they are receiving an award. Families are welcome to attend. Each assembly lasts about an hour. The award assemblies will also be live streamed. Follow the link below to the Bear News Playlist. From there, you will see the live feed when it becomes available, roughly 10-15 minutes prior to the event.
https://www.youtube.com/playlist?list=PLprU-taOYsA8i8X4VfBpd7l2liFo5Xijj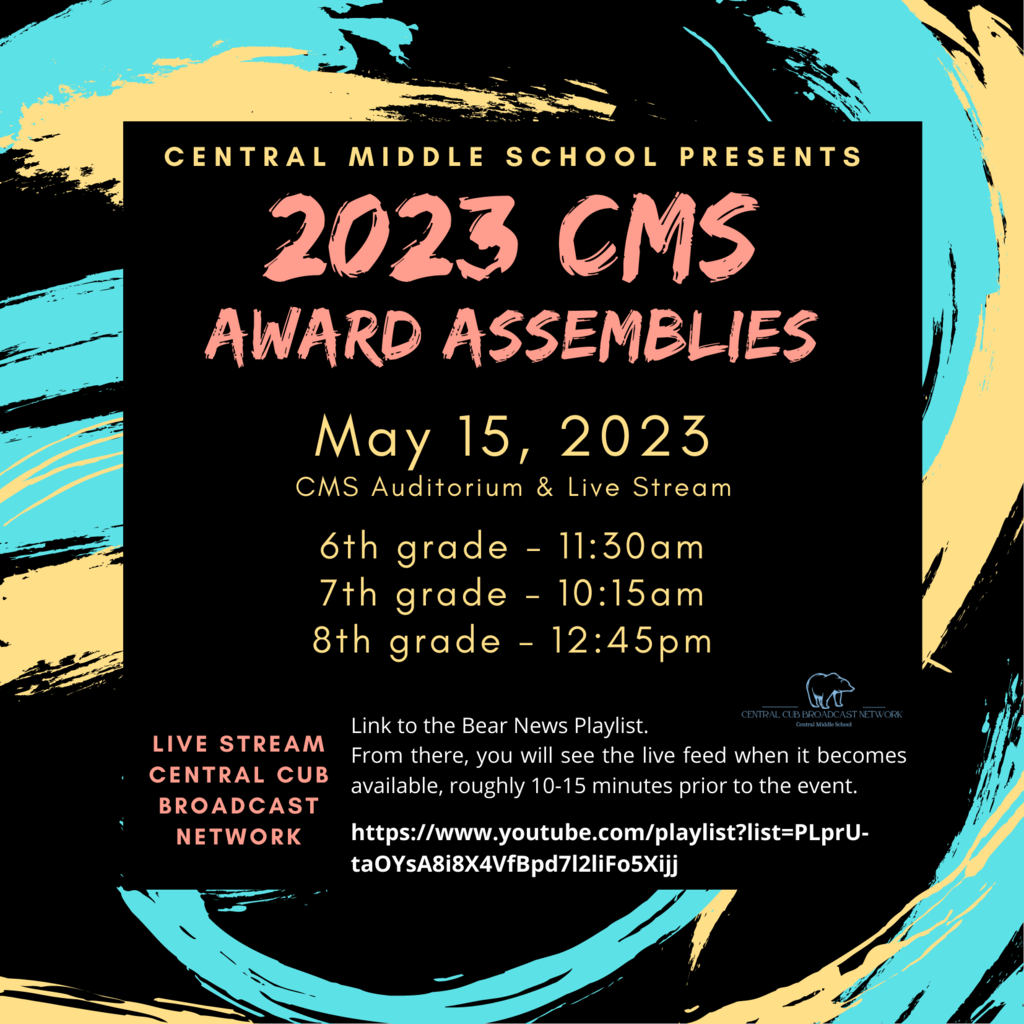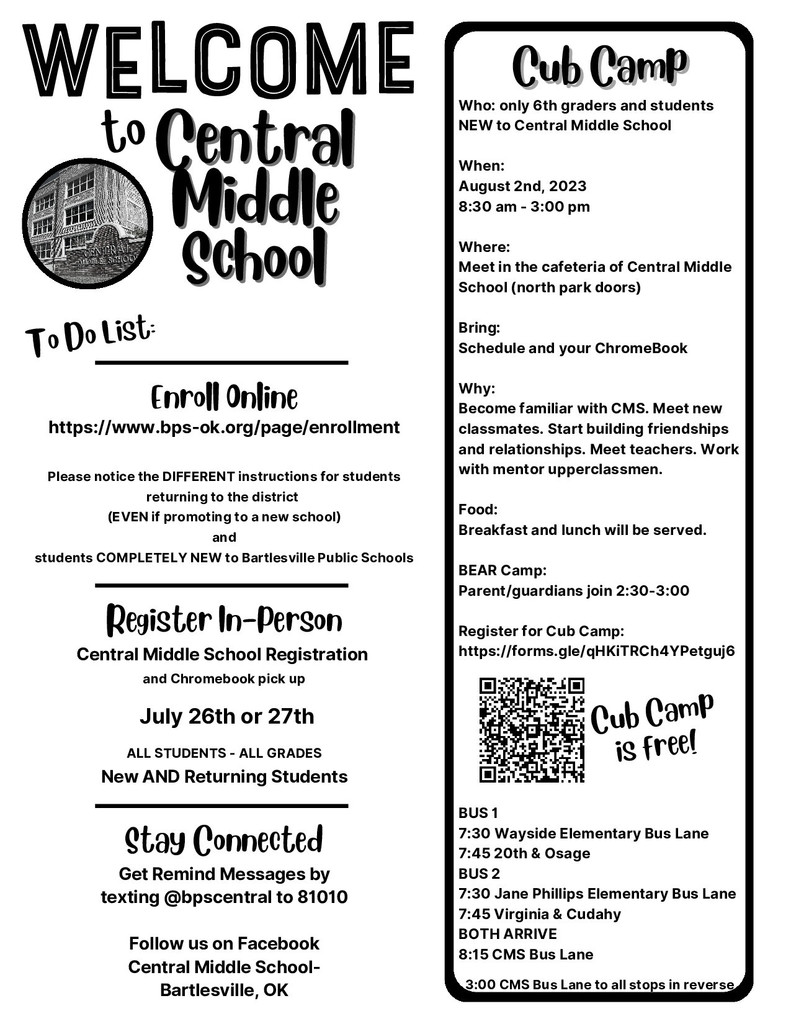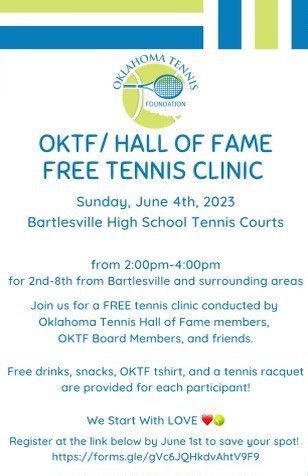 8th graders will RETURN all ChromeBooks and hotspots on Fri, May 12. (virtual 8th graders, return your equipment to the office on Mon, May 22) Students will be issued new devices for 9th grade. Current 6th and 7th graders KEEP their ChromeBooks for next year.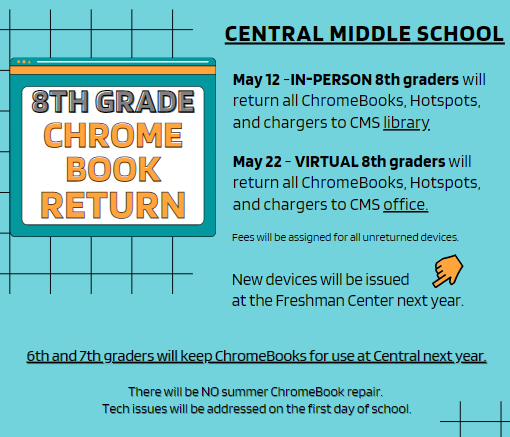 Thanks to Chevron Chemical for once again sponsoring PlastiVan who brought fun, informative labs to our 8th grade science classes.