Washington County Health Dept. will be offering free vaccinations for walk-ins, no appointment needed, and this will NOT appear in the state portal. Pfizer is available for ages 16 and up.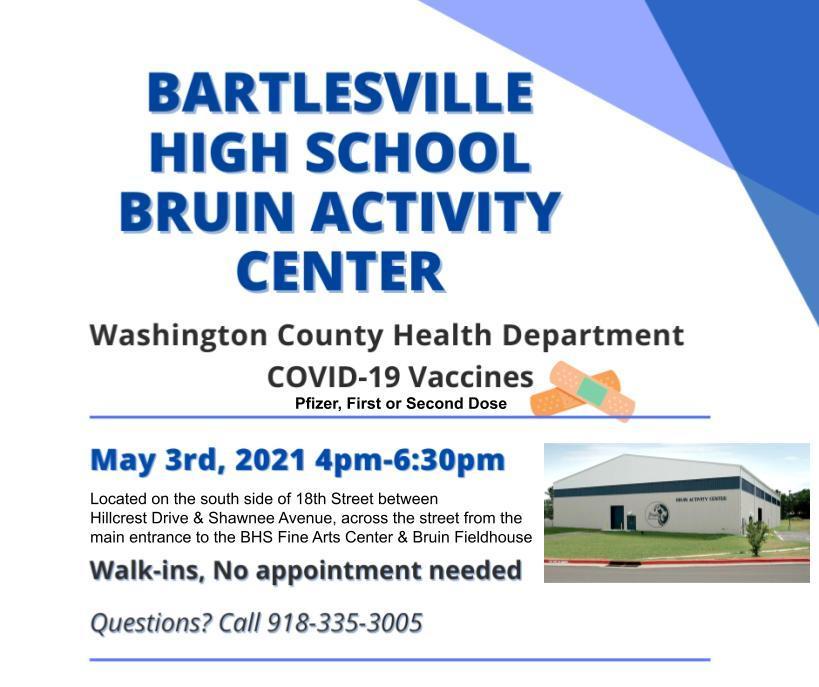 CMS State Testing starts TOMORROW for in-person students! PLUG IN THOSE CHROMEBOOKS! Please make sure ChromeBooks are getting a good charge every night so there are no power issues during your test. In-person Testing Schedule: Mon, April 26 - 8th Science Tue, Apr 27 - ALL grades Math Wed, Apr 28 - 8th Writing Thur, Apr 29 - ALL grades English Fri, Apr 30 - makeups
2021-2022 Bruin Basketball tryouts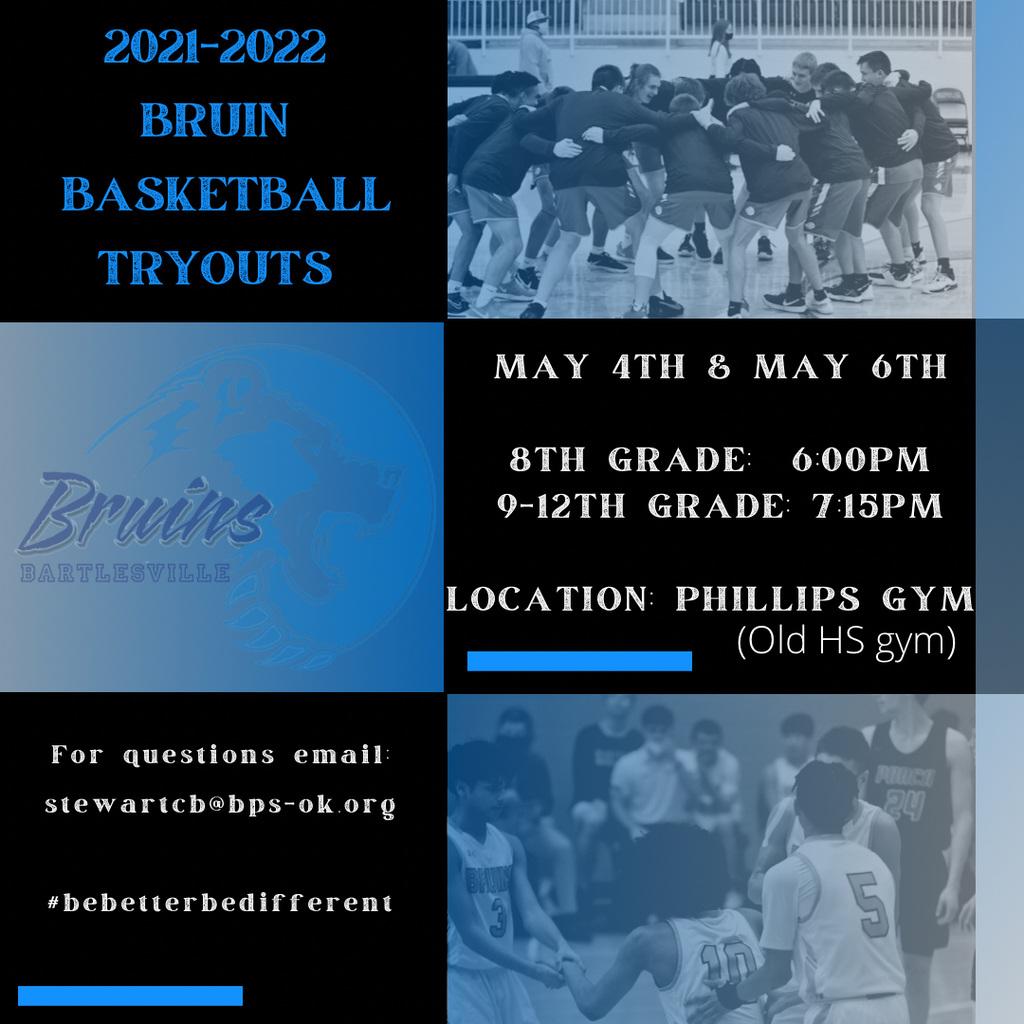 BPS is seeking an Elementary Assistant Principal. Apply at applitrack.com/bpsok/onlineapp. #bvillebruwin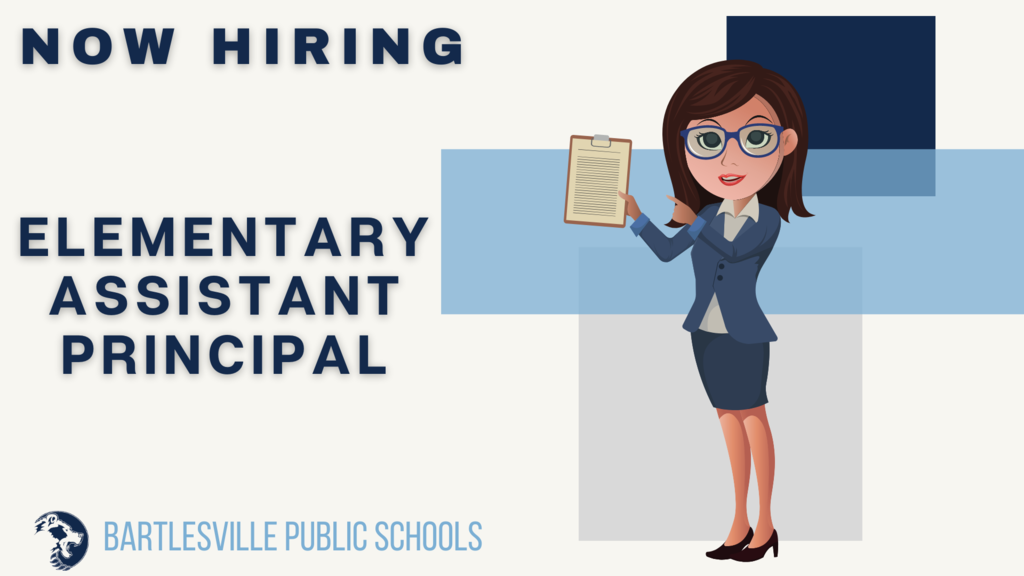 BPS has certified teaching positions available. Apply at applitrack.com/bpsok/onlineapp. #bvillebruwin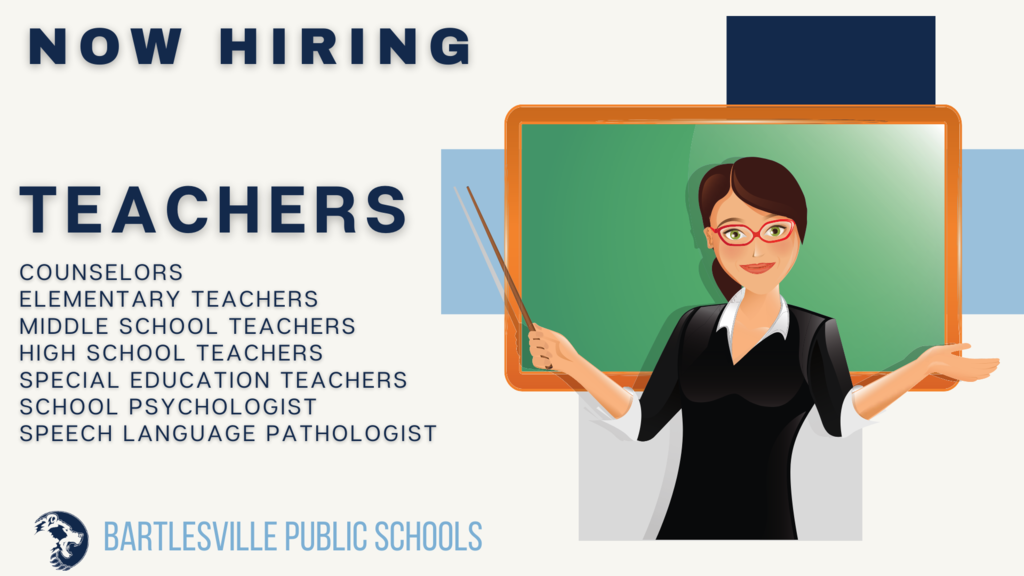 BPS is seeking additional school nurses. There are six LPN positions open. Apply at applitrack.com/bpsok/onlineapp. #bvillebruwin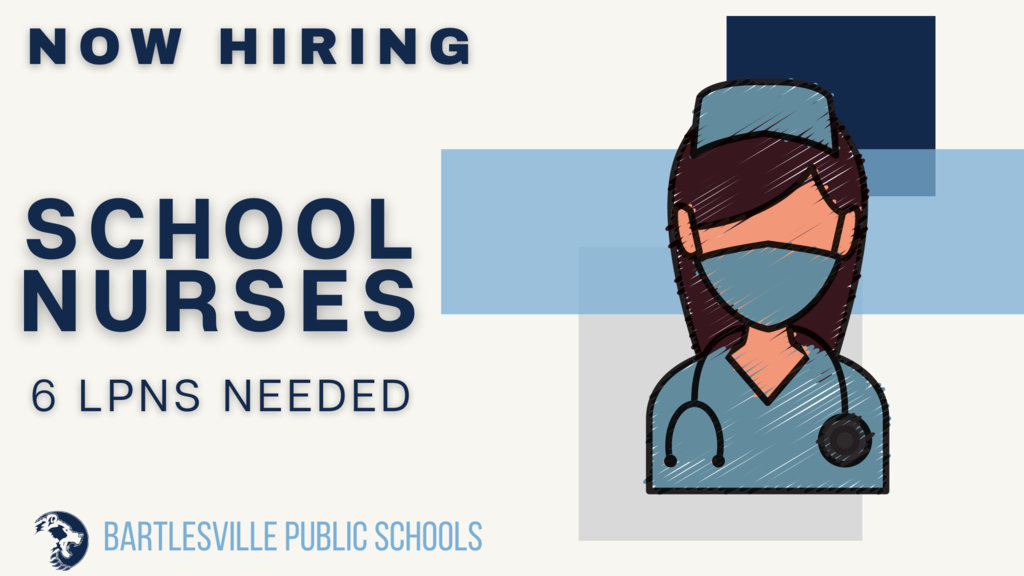 BPS is hiring bus drivers! Bus driver salaries will be increasing for the 21-22 school year. Training pay is increasing from $11.83 to $13.91 per hour and contracted pay is increasing from $12.01 to $14.09 per hour. Apply at applitrack.com/bpsok/onlineapp. #bvillebruwin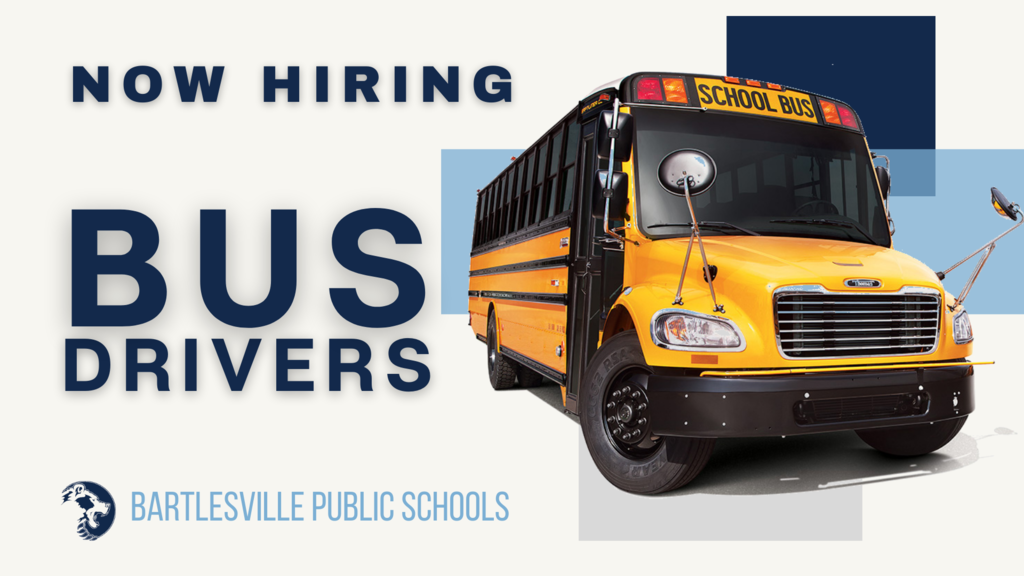 Central Middle School will be hosting an in-person BOGO Book Fair April 1-9! In order to keep everyone as safe and healthy as possible, this book fair will look a little different: - The whole fair is BOGO (buy one get one FREE). - Students will ONLY be allowed to browse the fair during their English classes (see attached schedule). - No parents or visitors permitted (no volunteers or family events). - Parents WILL be able to set up an eWallet for their student (see attachment).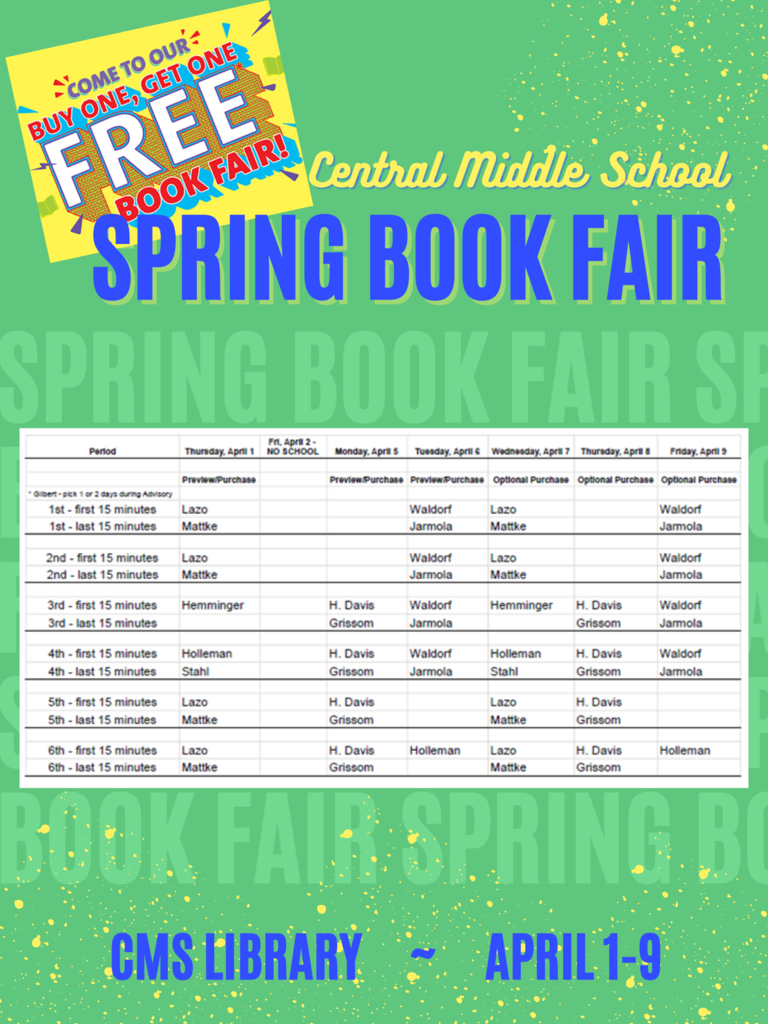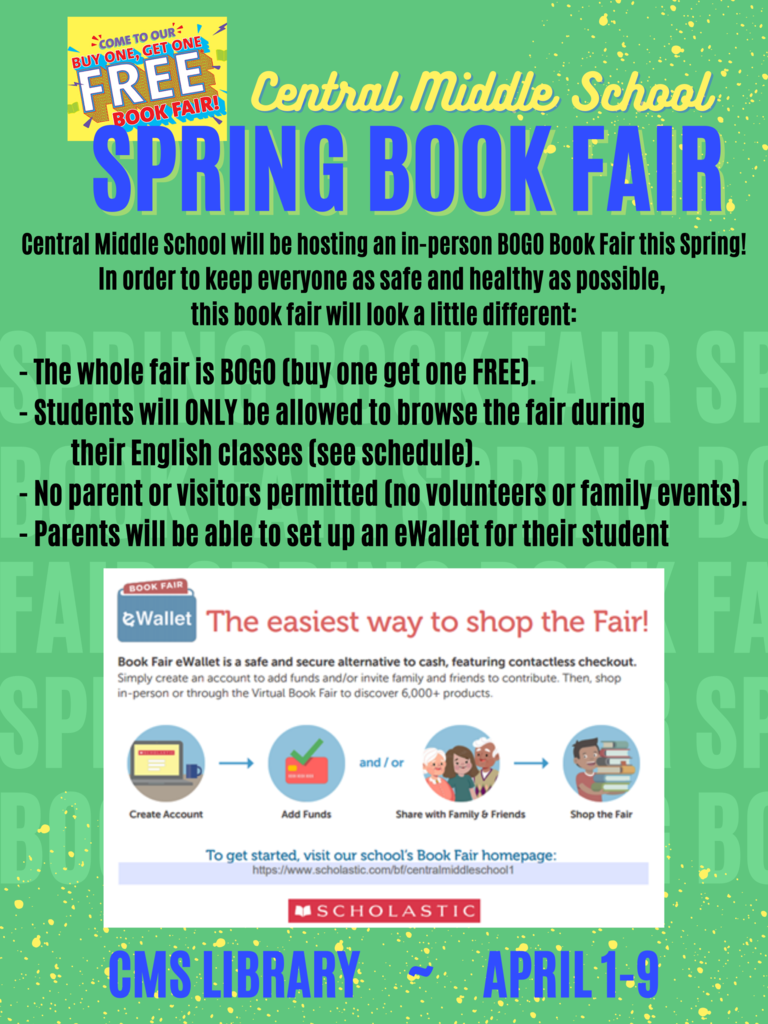 Due to the crazy weather and days out of the school building, we were able to get an extension for yearbook pre-orders! All yearbook pre-orders must be made by APRIL 1st. This is your LAST CHANCE to pre-order a yearbook. Bring $40 to the library to order or online at
www.jostensyearbooks.com
See Mrs. Winward in the library if you have yearbook money or yearbook questions.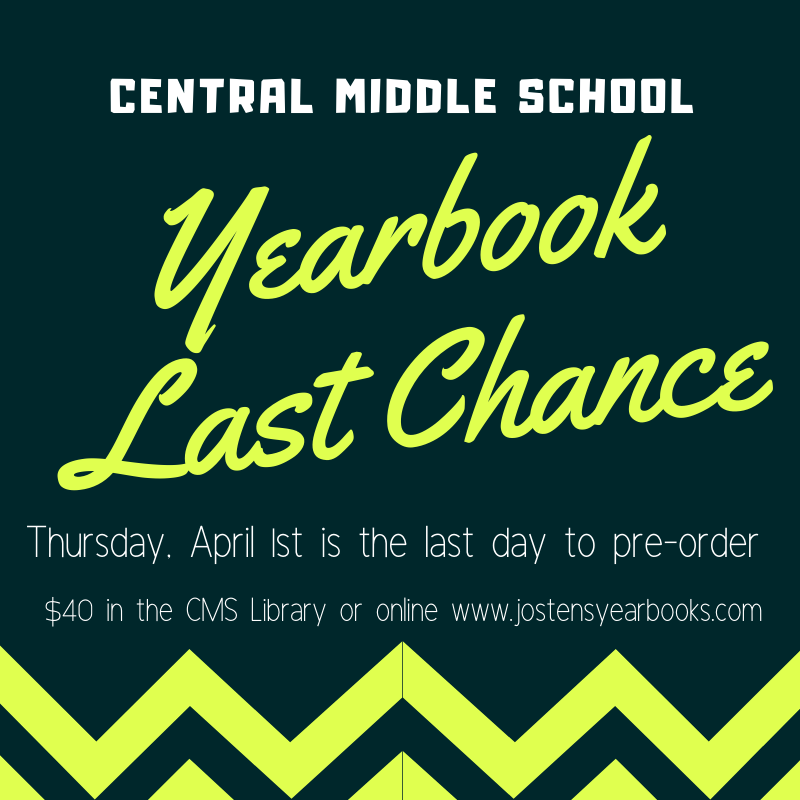 The Legacy school portrait team continues to get calls and emails from parents asking how they can access their student's portraits. Please see the attached reminder with contact information if you would like to access to your student's gallery.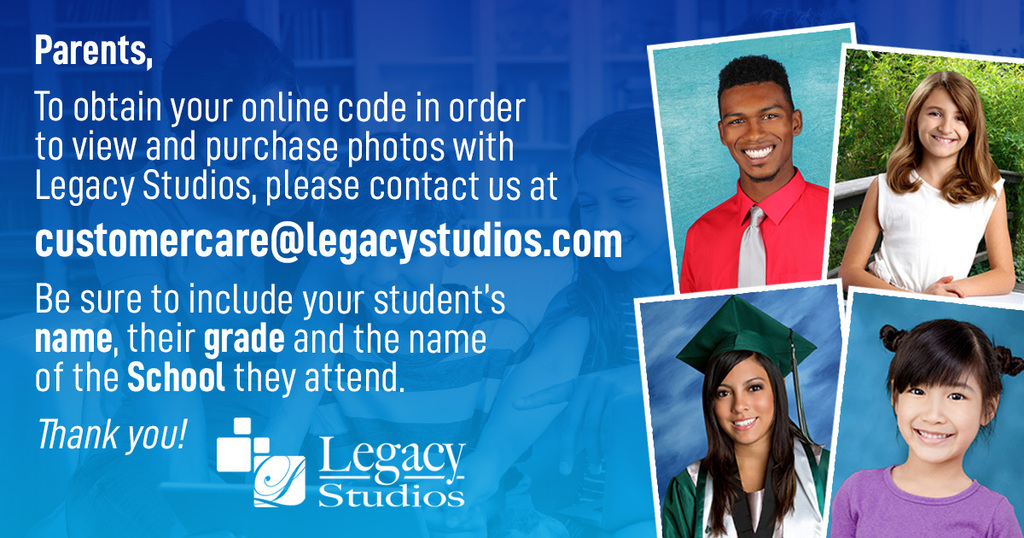 Attention current 6th and 7th Graders: It's enrollment time! We have placed slideshows on our school website for you to view enrollment information. Students will bring home an enrollment packet this week - 7th graders will be getting theirs on Tuesday and 6th graders will be getting theirs on Wednesday. ***Please review enrollment packets and send back the signed course selection worksheet to SCIENCE teachers. *** If you have an 8th grader next year who will be taking a course for high school credit, you MUST sign the form on the back of the course selection sheet. If you will have an 8th grader who would like to apply for Publications or Broadcasting, the online application has been sent to their Canvas announcement stream. Those applications are due April 9th. Contact the counselors for questions.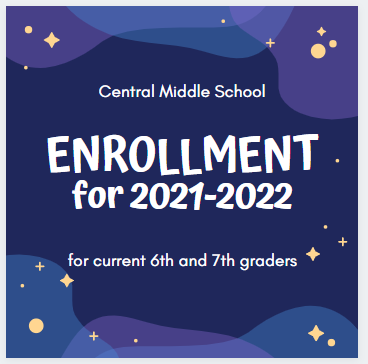 Spring Pictures are Tuesday, March 2nd. Forms were sent home on Friday, Feb. 26.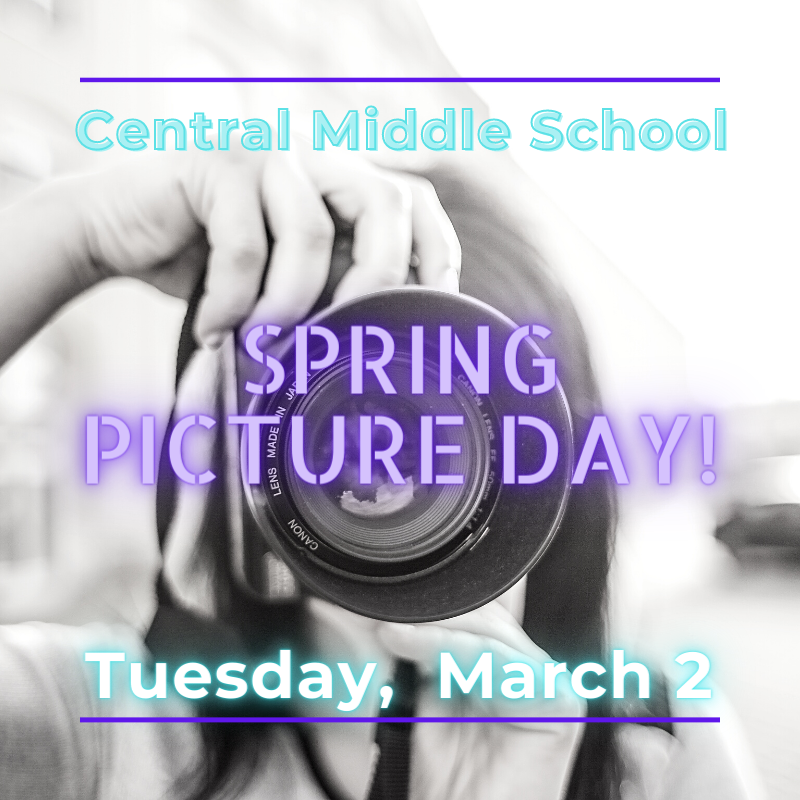 Congratulations to Suzy Mattke, Central's 2021 Teacher of the Year, and Adam Hollon, Central's 2021 Rising Star Teacher! Each site's honorees will be celebrated at a public program on Tuesday, April 27 on Rigdon Field at Doenges Memorial Stadium in a fun baseball-themed event starting at 5:30 p.m. when the District Teacher of the Year and District Rising Star Teacher will be announced.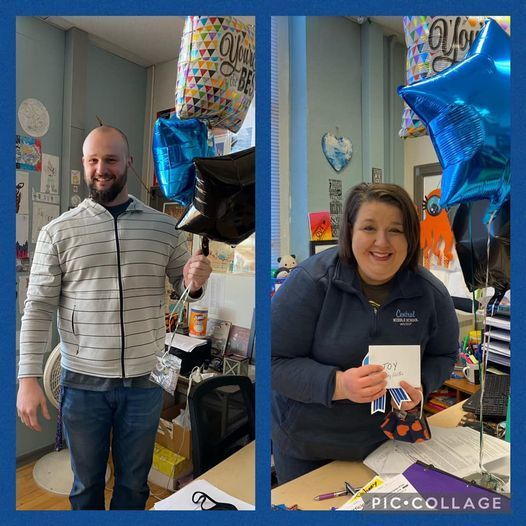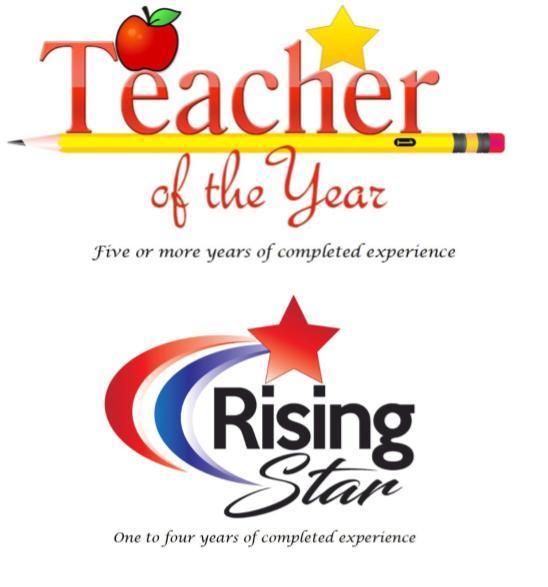 Spring Pictures are Tuesday, March 2nd. Forms will be sent home closer to the date of the pictures.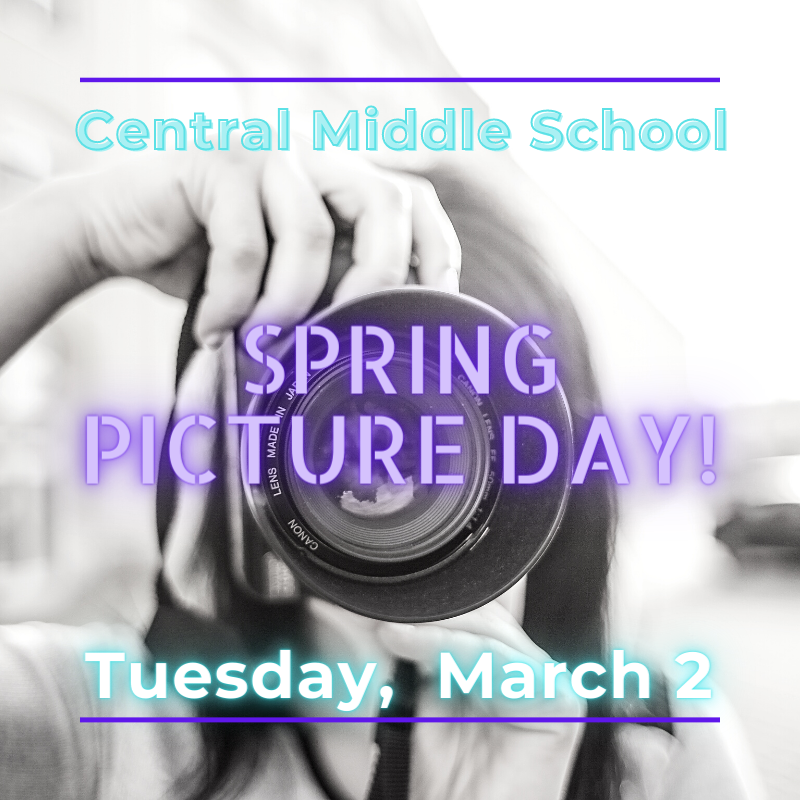 BPSD meals for Friday, 2/19 will be delivered to parking lots and some home addresses as on Tuesday. See BPSLEARN.COM for locations and times, etc.

Due to severe cold, Distance Learning will continue for Bartlesville Public Schools on Friday. Elementary students should complete through day 9 in the inclement weather packets. No scheduled Google Meets for grades 6-12, but do online assignments in Canvas.

Spring Pictures are rescheduled for Tuesday, March 2nd. Forms will be sent home closer to the date of the pictures.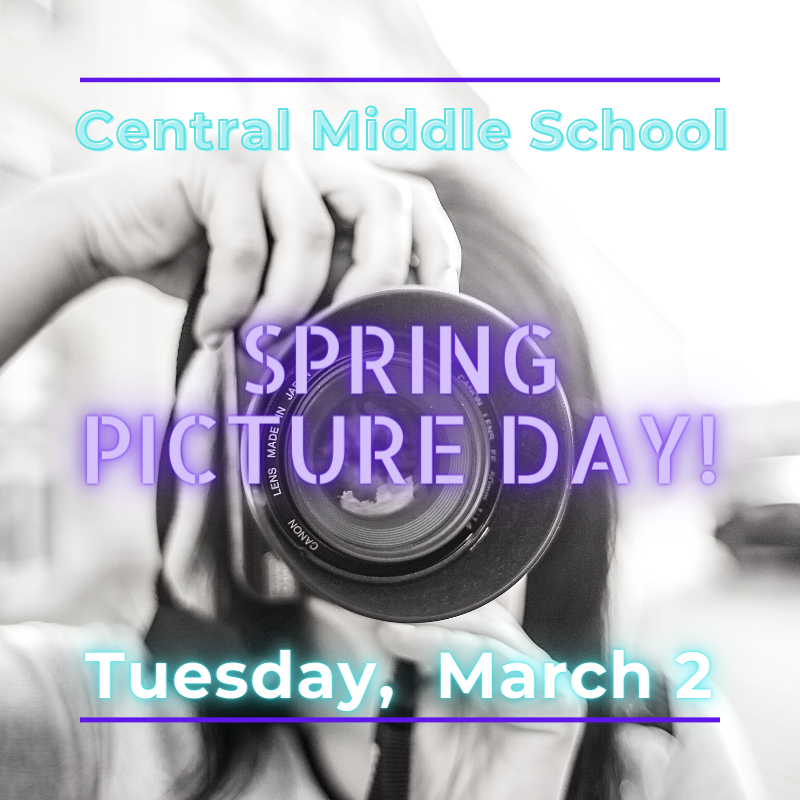 8th Grade Parents: Last week, the BHS Counseling department hosted a virtual Enrollment Parent Information Night. Now, you have the opportunity to talk with counselors about the enrollment process. "Virtual Chats with Counselors" sessions will allow you to ask general questions about enrollment. Go to:
https://bhs.bps-ok.org/
Then click on "Chat with Counselors" for information about how to connect.
Run the Streets Spring 2021 Kickoff is on February 20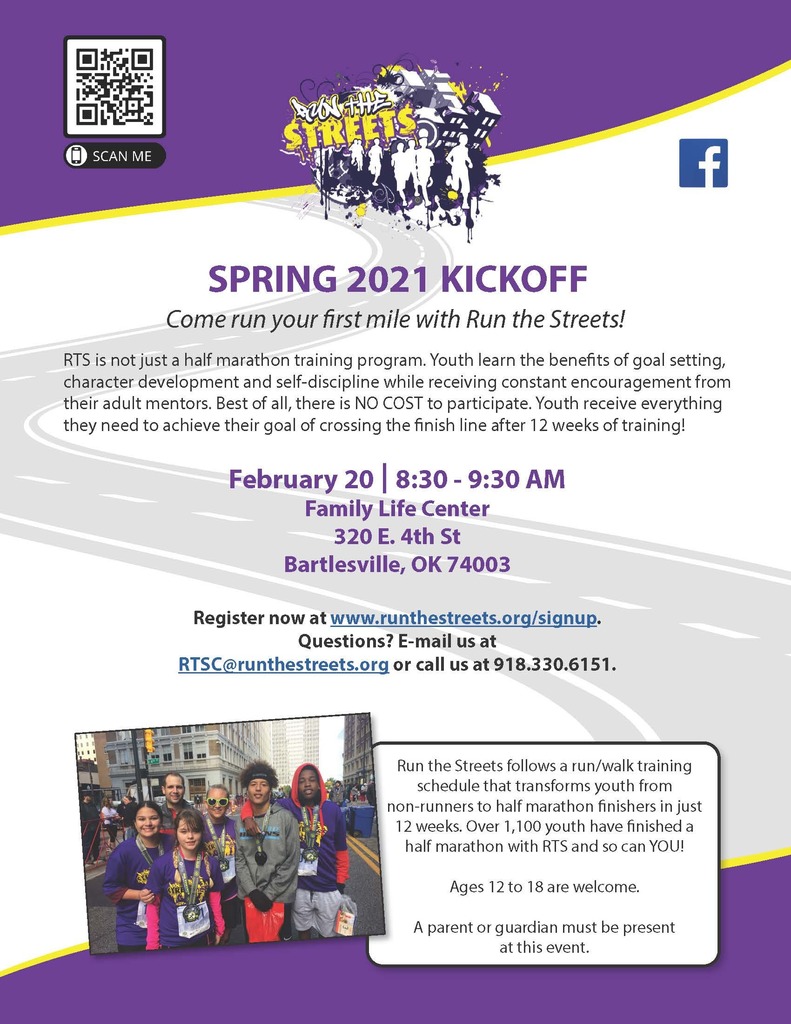 Ticketing protocol for Varsity basketball and wrestling at Bartlesville schools In an effort to continue competing through the remainder of the season, and to keep students and fans safe, we will immediately implement the following entrance requirements for remaining home varsity basketball and wrestling events. - ONLY family members of participants and pass holders will be admitted. - Tickets will NOT be sold at the gate. - Family members without passes will receive tickets in advance. These requirements are in accordance with Governor Stitts' mandate on indoor activities.