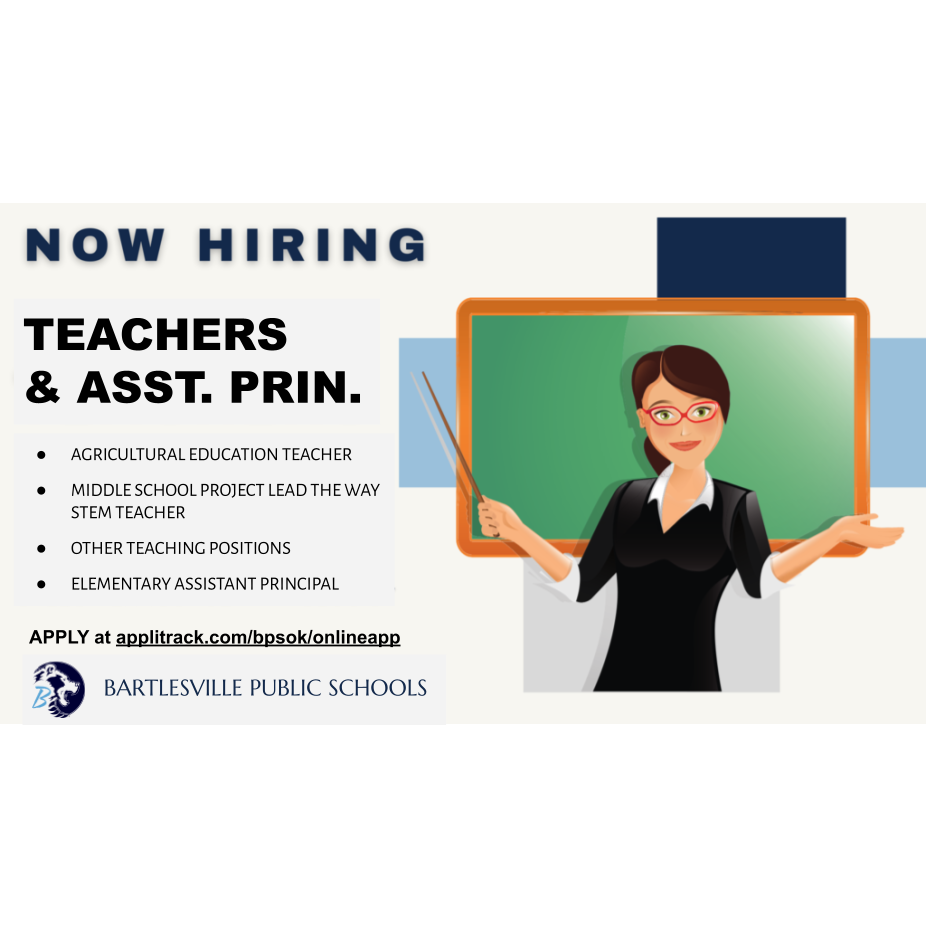 CMS Events week of Jan 9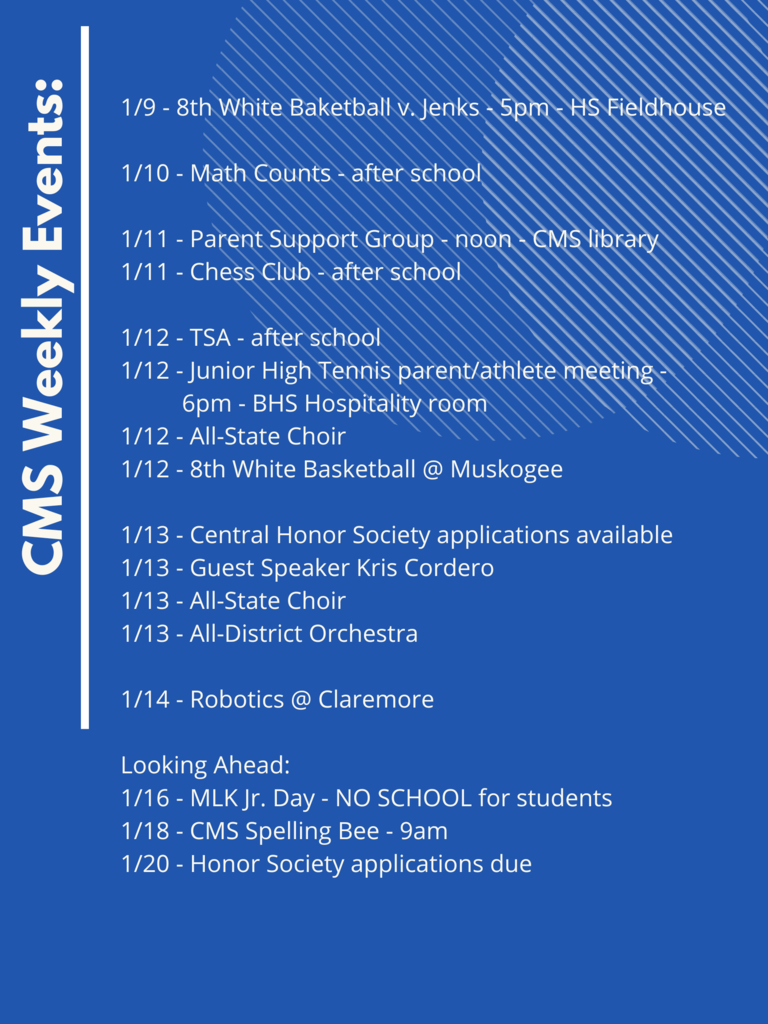 #StriveForLessThan5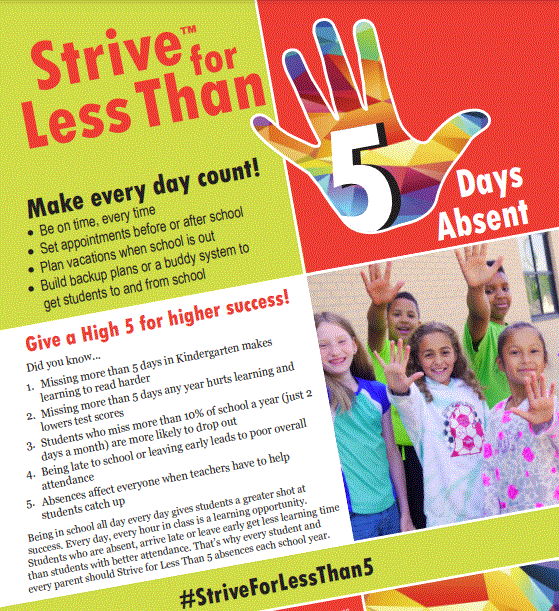 CMS January 2023 Calendar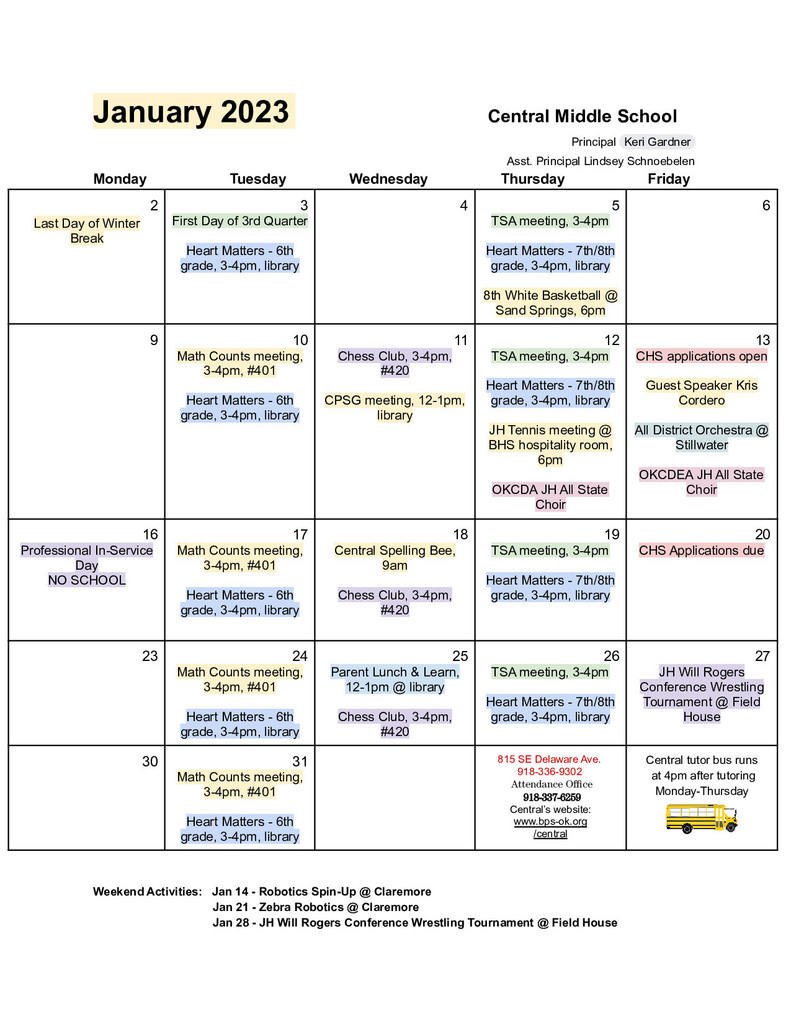 On January 12th, there will be a junior high tennis meeting. Bartlesville High School hospitality room. 6:00 pm If you have any questions email
huberen@bps-ok.org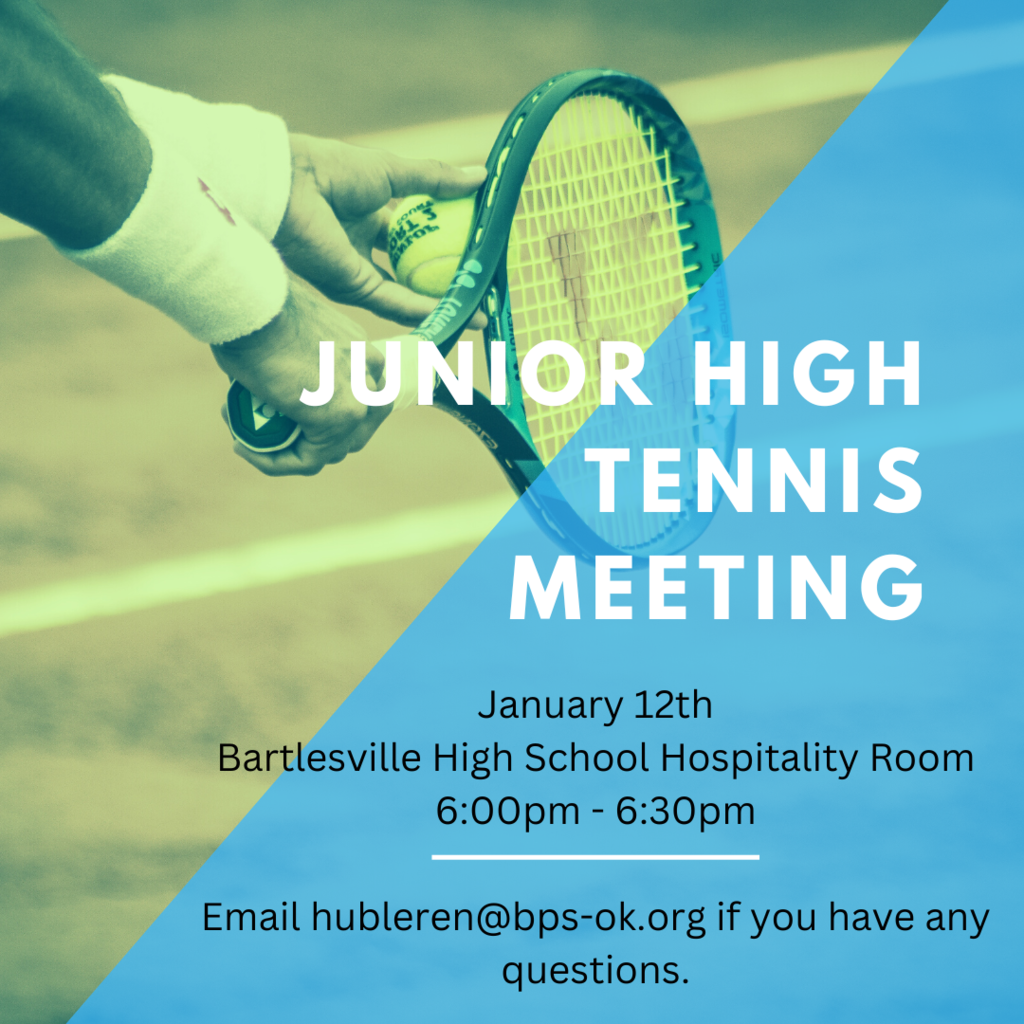 For CMS students who are coming to school to take finals on Thursday and Friday, the daily bell schedules are attached. Thursday - students attend ODD hour classes Friday - students attend EVEN hour classes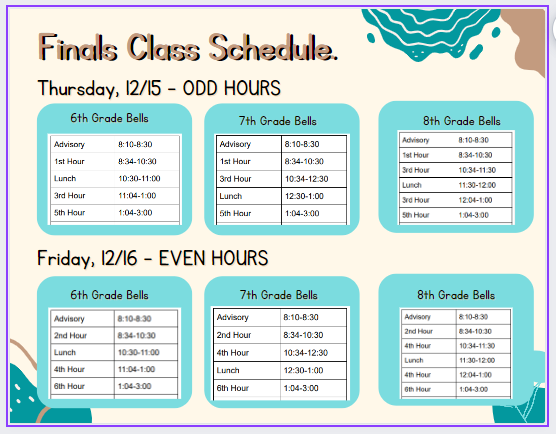 CMS Events Week of Dec 12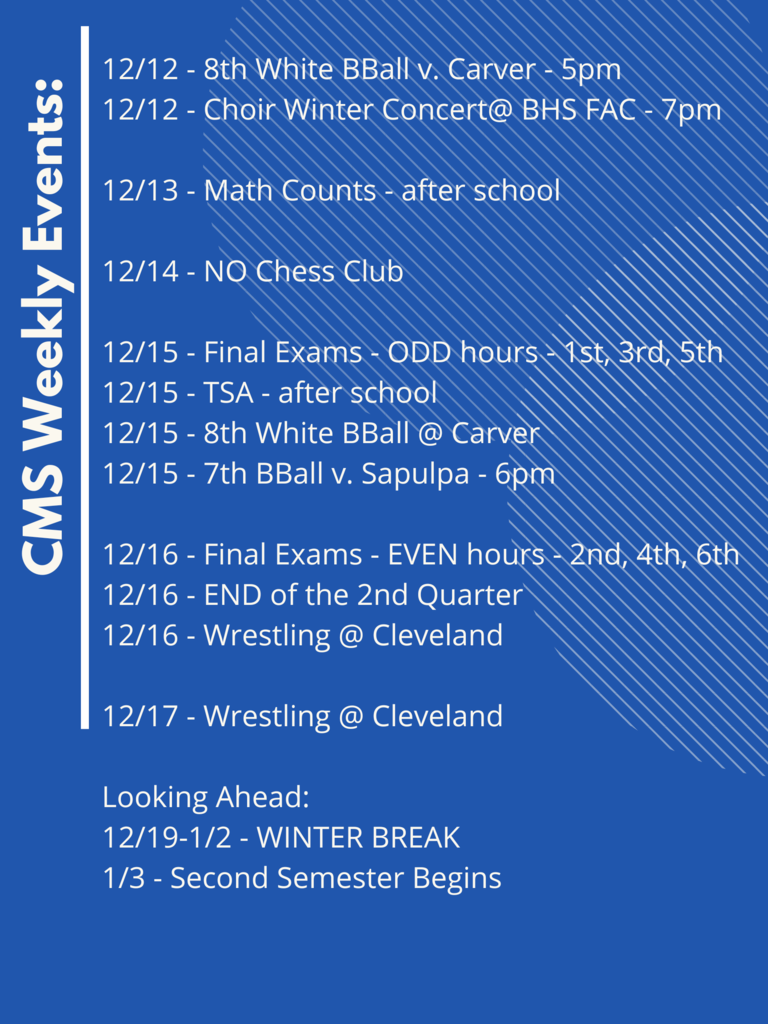 Co-Captains David P and Colin H led their team to win the Championship Saturday in Claremore at the V5-VEX Spin Up Robotics Tournament. Team members Ian W, Harper W, and Ryan W also worked hard all week for this competition under Mrs. Williams' leadership.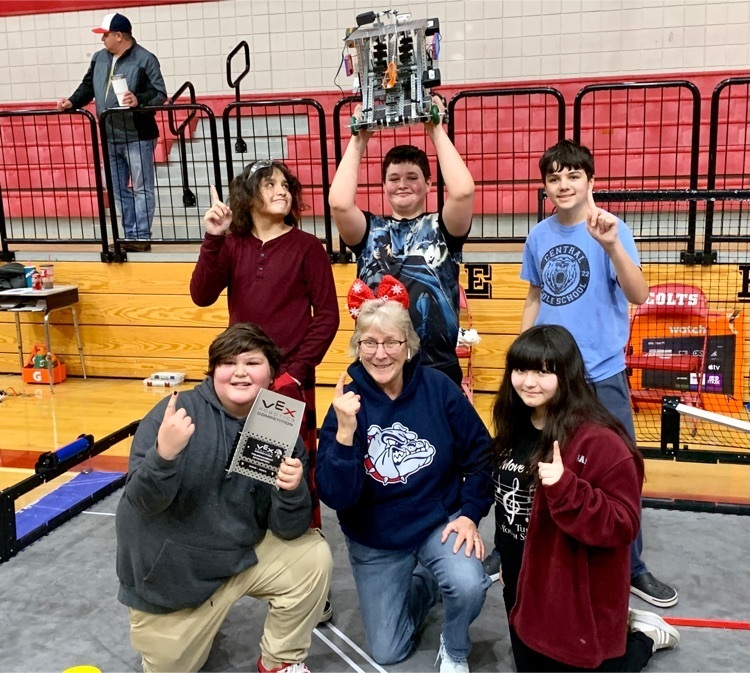 Friends In Deed, Inc. will again host a Free Christmas Day Dinner from 11:30 a.m. to 2:30 p.m. on December 25, 2022 at Adams Blvd Church of Christ, 3700 Adams Blvd, in Bartlesville. [BPSD is not sponsoring this event]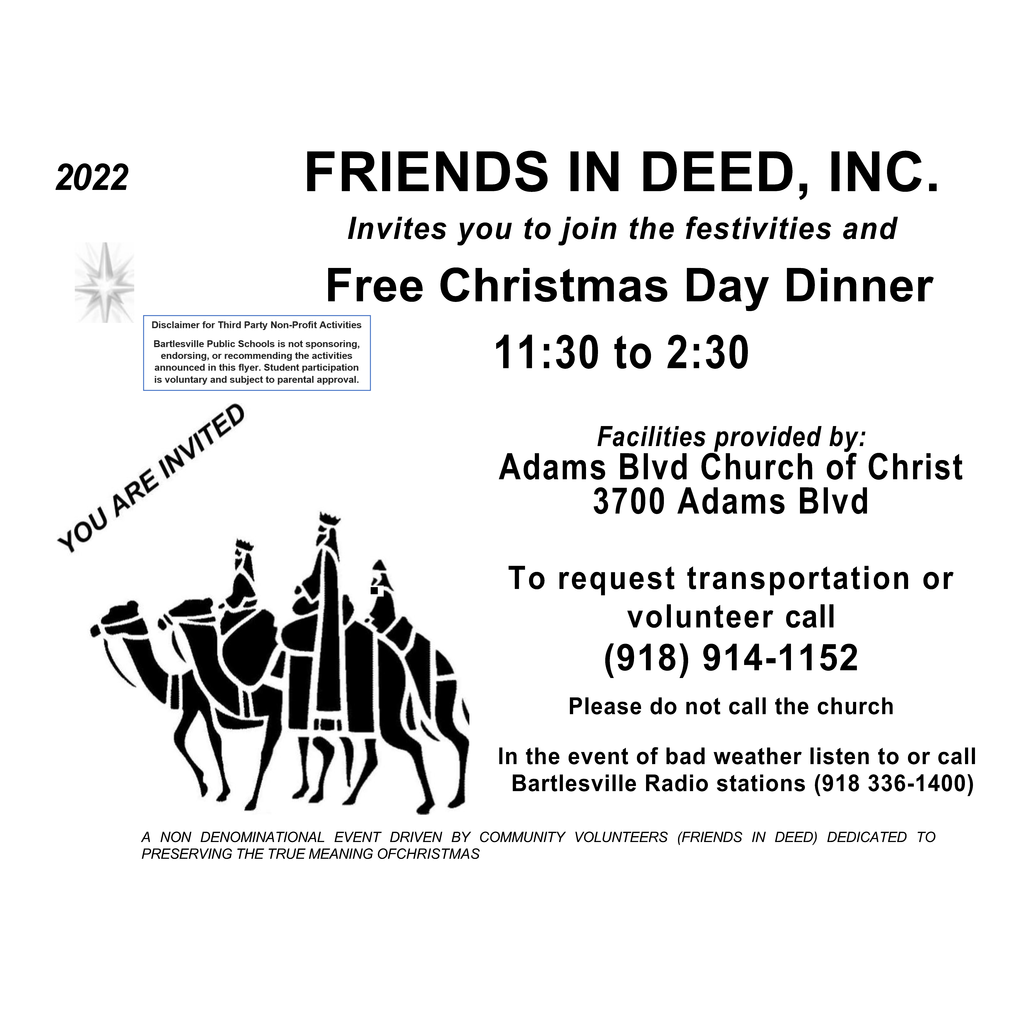 CMS Events week of Dec 5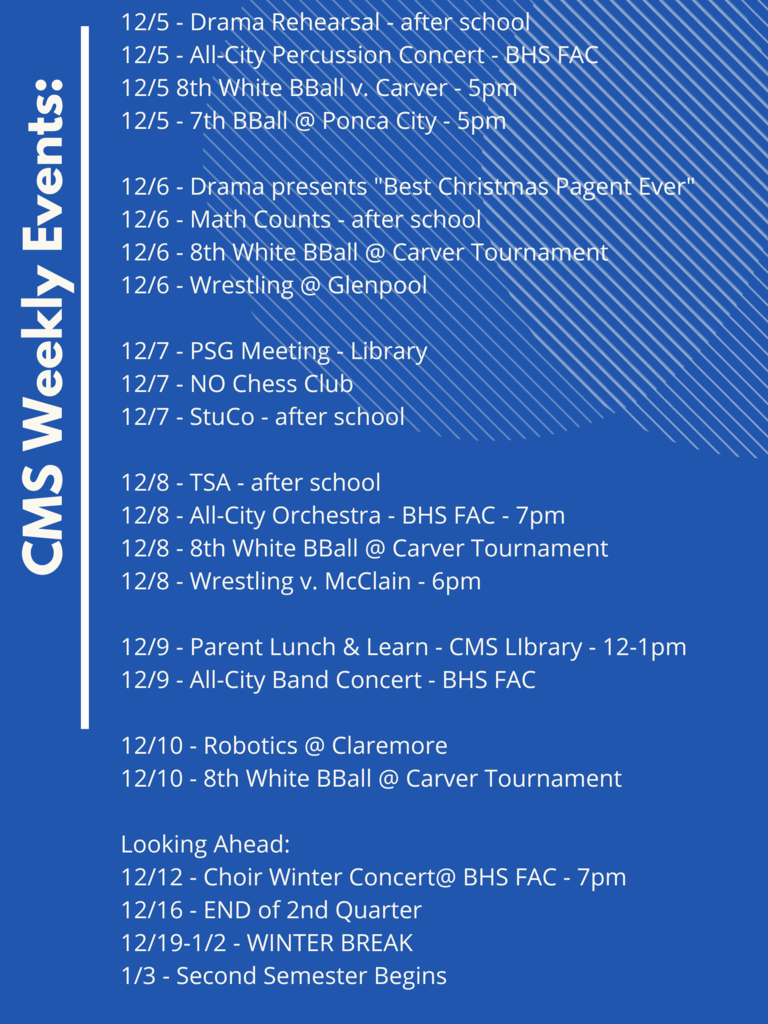 December 2022 Calendar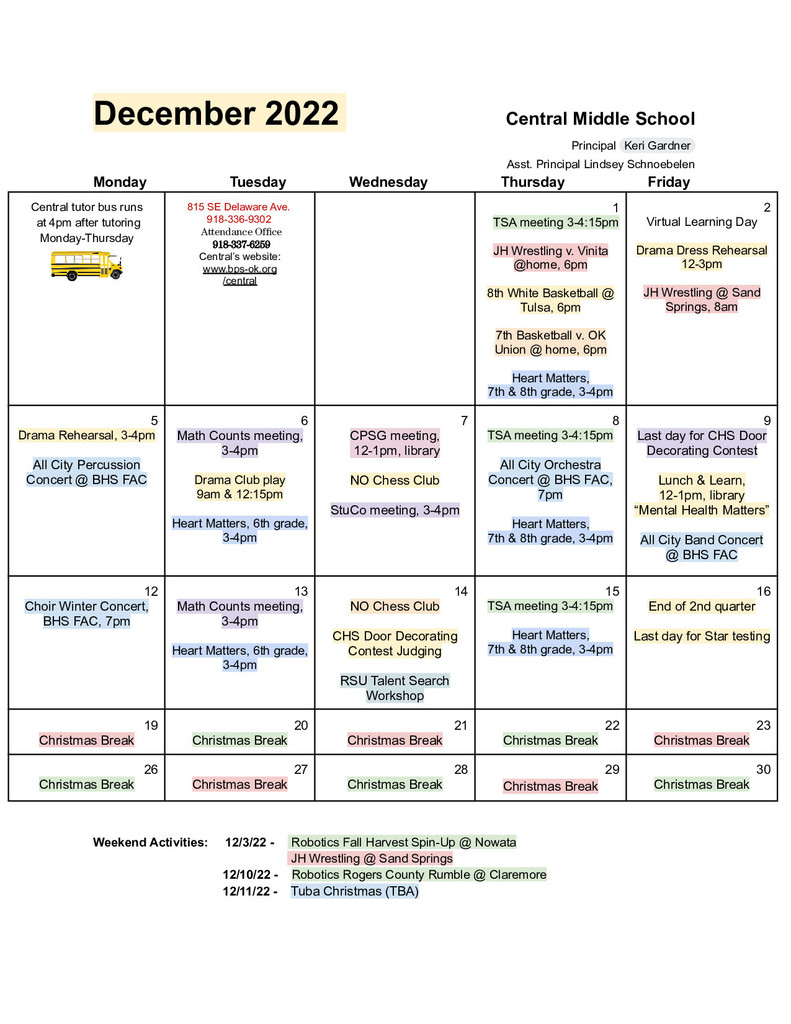 Spanish students made poinsettias and Mexican tin art ornaments from aluminum then placed them on the classroom tree.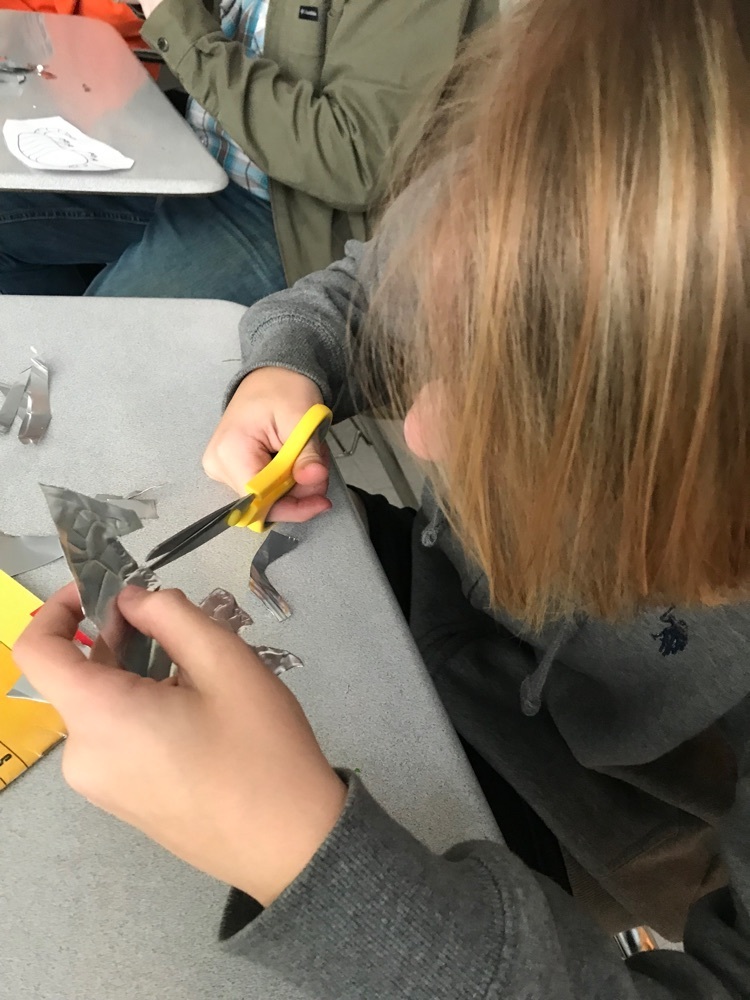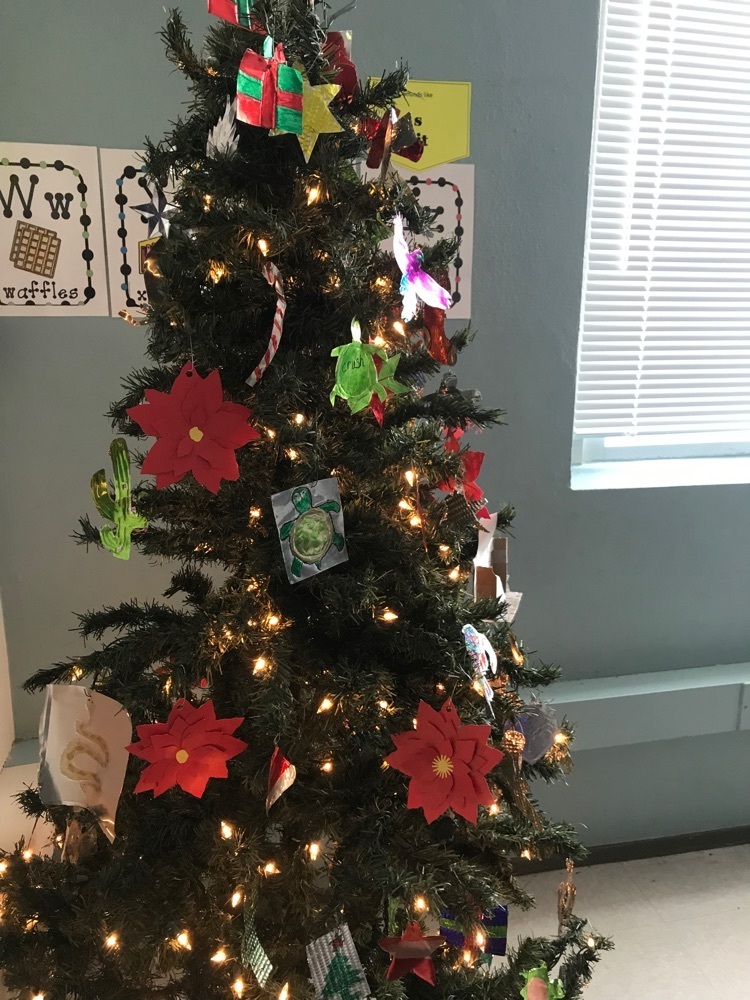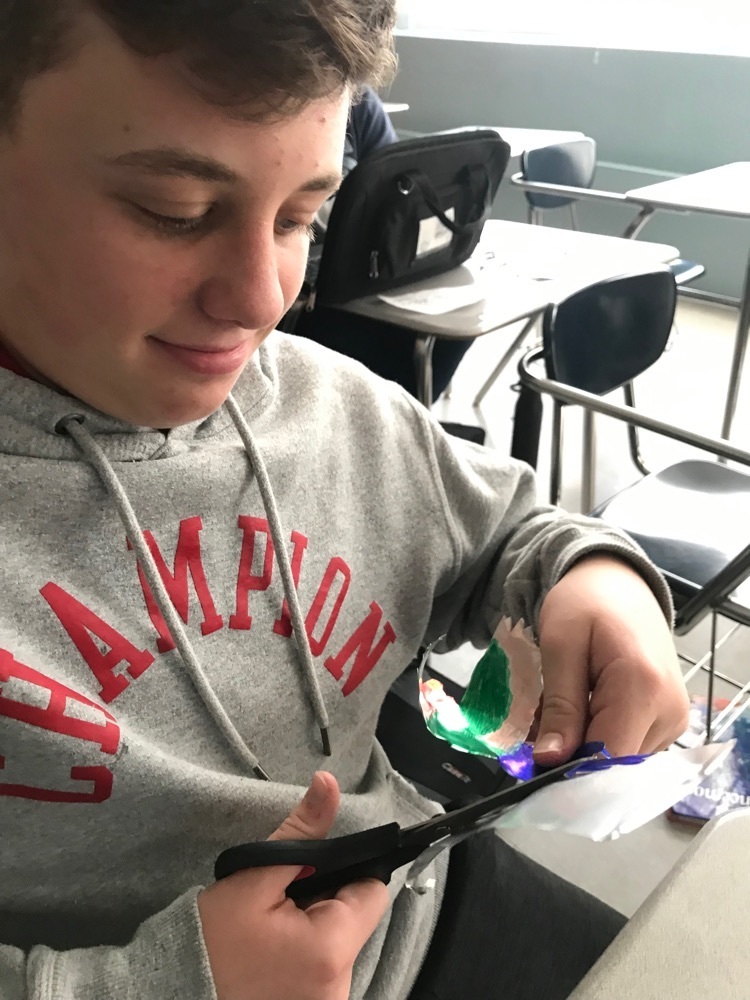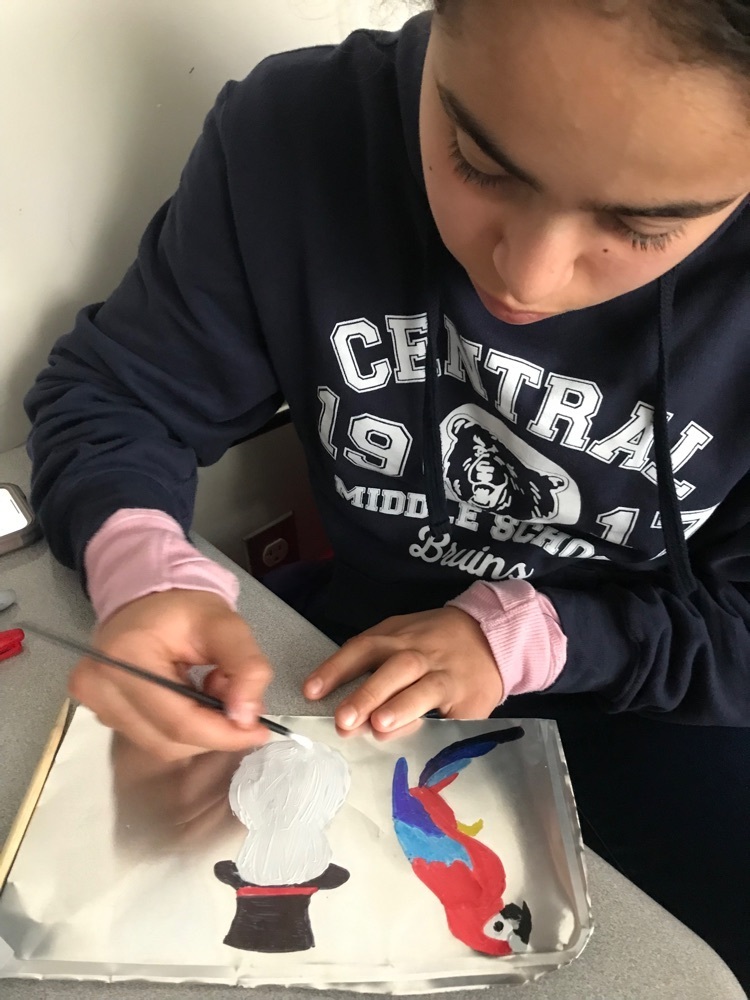 BHS debate students presented a debate over Civil Disobedience in conjunction with the seventh grade's novel unit over The Giver. They also talked about the advantages of being in speech and debate and the benefits of taking this elective course in the future.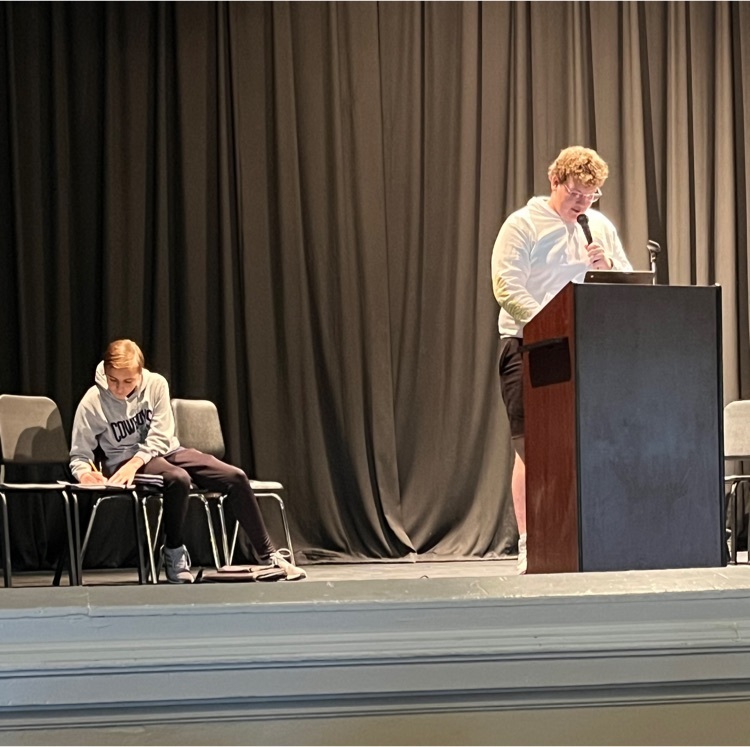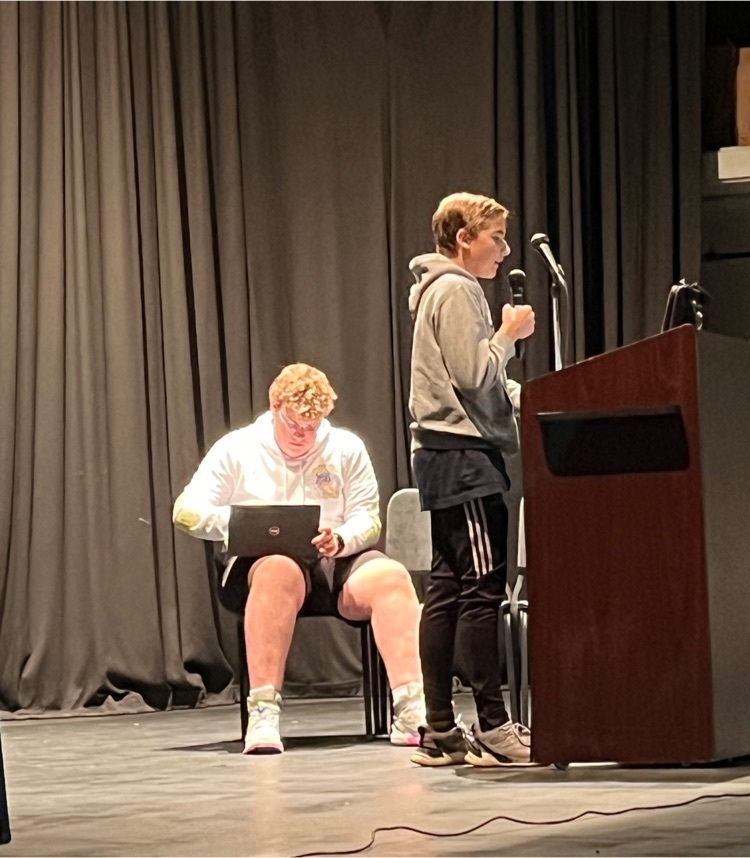 CMS Events week of Nov 28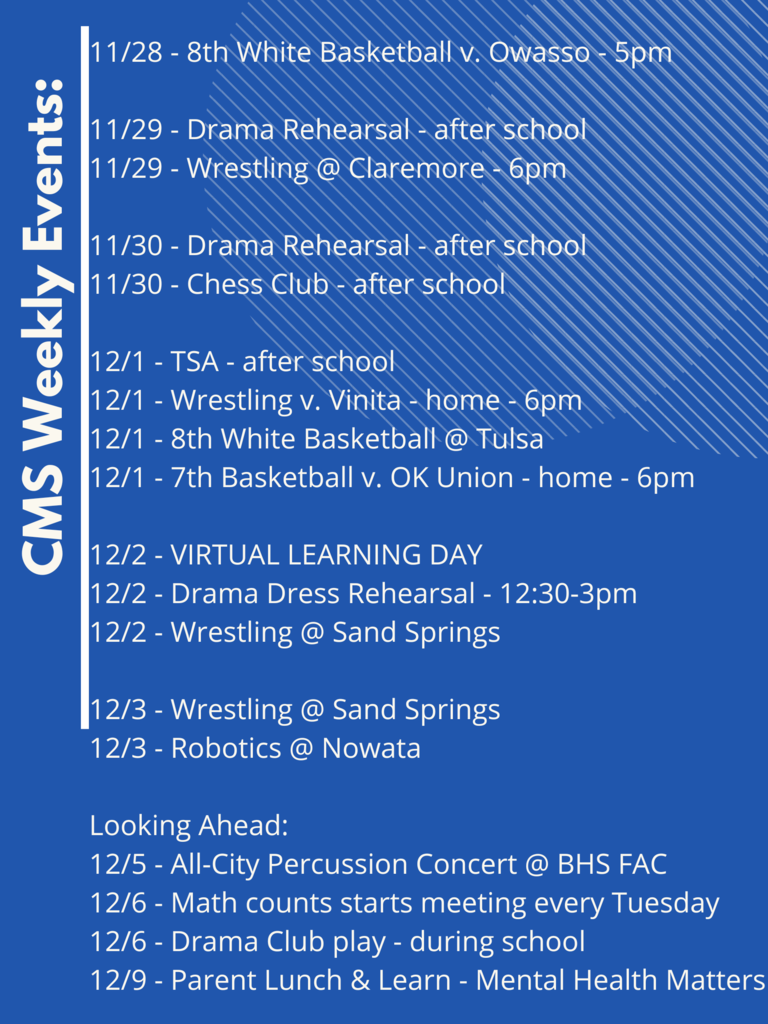 As part of the United Way fundraising drive, Central hosted a penny war. We reached our goal so Mr. Vermeire, Mrs. Schnoebelen, and Mrs. Winward represented the staff who had to take a pie in the face. Shoutout to Ms. Maillet for organizing it all!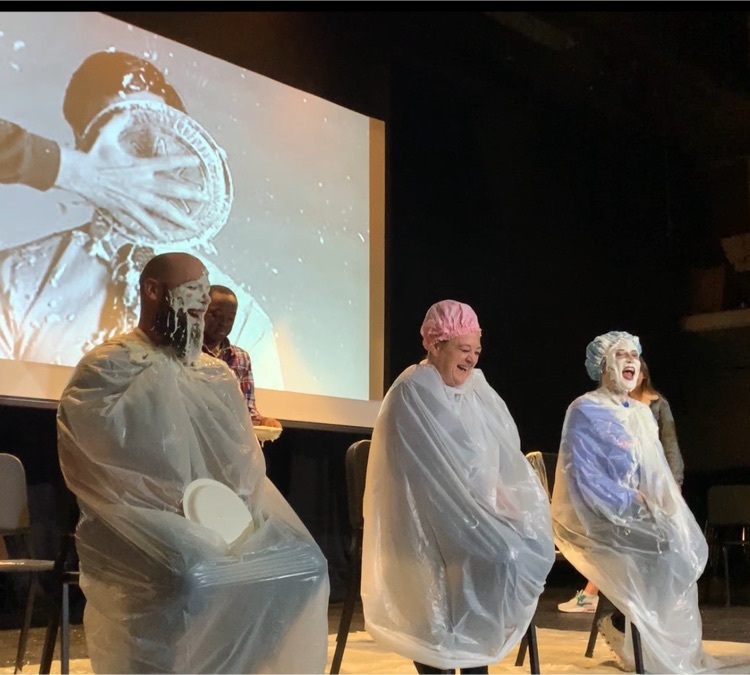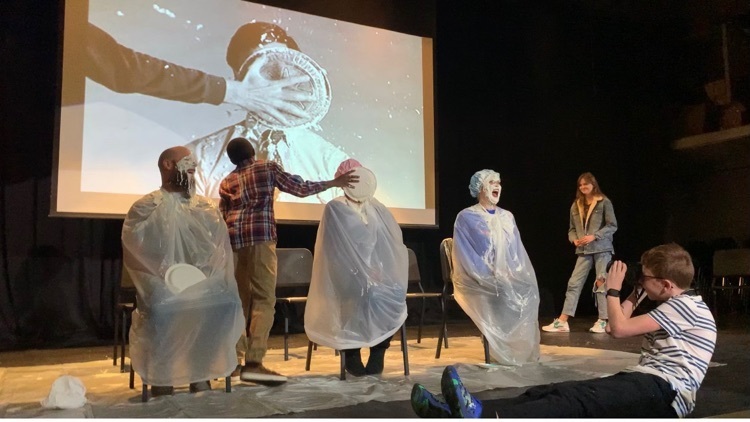 Landon Daniels demonstrated the hand drum and a beautiful native song as part of Native America Heritage Month at our C2 assembly today.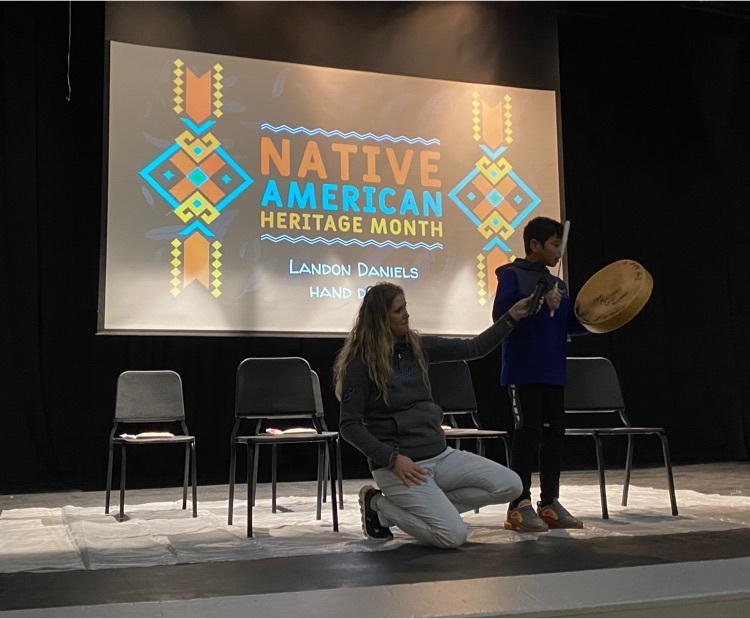 On Friday, 11/18/2022, the Bartlesville Police Department is hosting a Fentanyl Forum at the Bartlesville Community Center at 6:30 p.m. A panel of experts will discuss issues from Fentanyl in the community. Disclaimer: This event is not sponsored by the school district.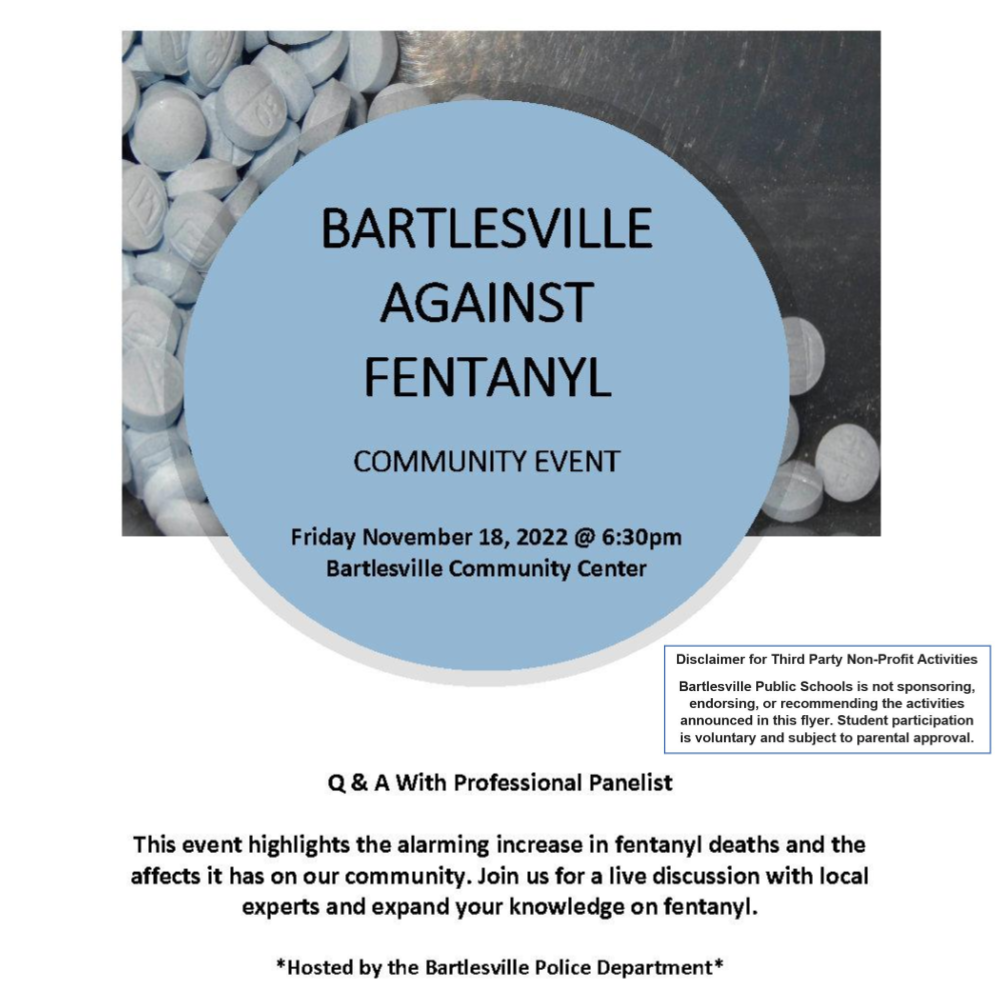 Central and Madison 6th grade bands combined to perform a fabulous demonstration concert tonight! They sounded amazing. The future is bright!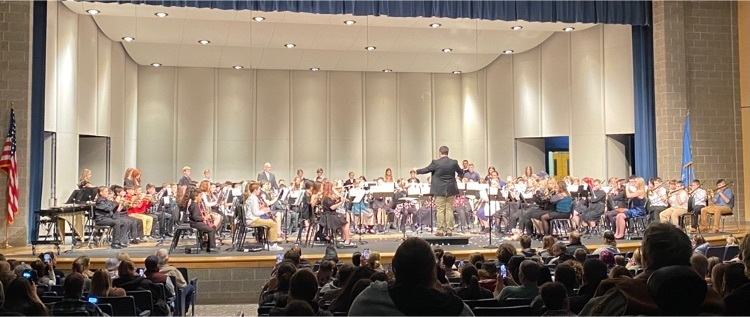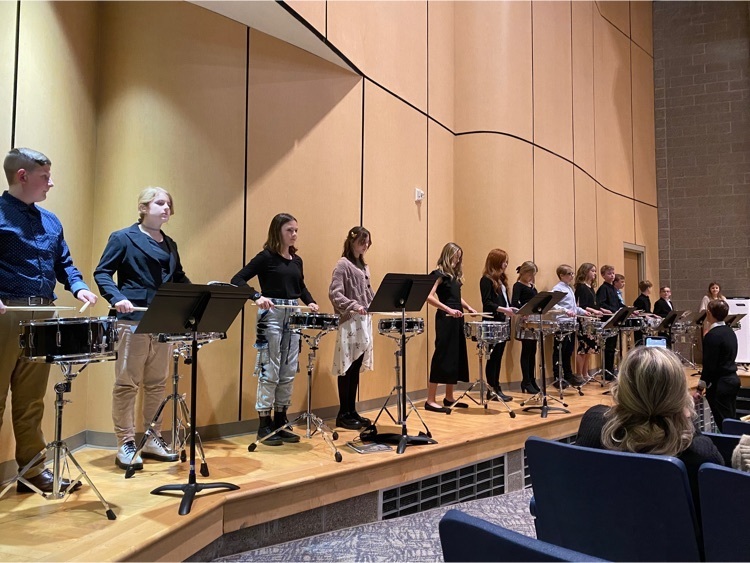 CMS welcomed Lyric Theatre's Musical Interactive Program OKLAHOMA! to our stage today.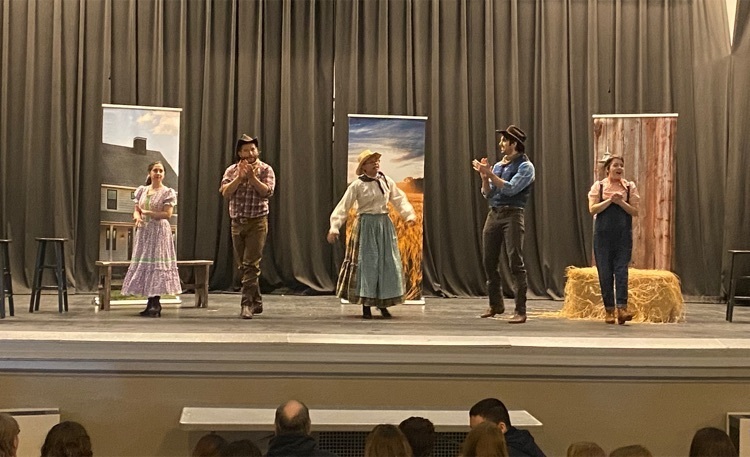 CMS Events week of Nov. 14