Interested in applying to become part of the Lowe Family Young Scholars Program? Our scholarship and mentoring program is available to Bartlesville Public School students currently in sixth through tenth grades. Acceptance into the program will be based on the parents' income, student GPA, student mobility, and recommendations from teachers and principals, past and present. In addition, the student must apply for and be accepted to attend program universities in order to qualify for the scholarship. Visit the website for application forms:
http://www.loweyoungscholar.org/lfys-student-application_id150
Applications are due March 30th of the current year.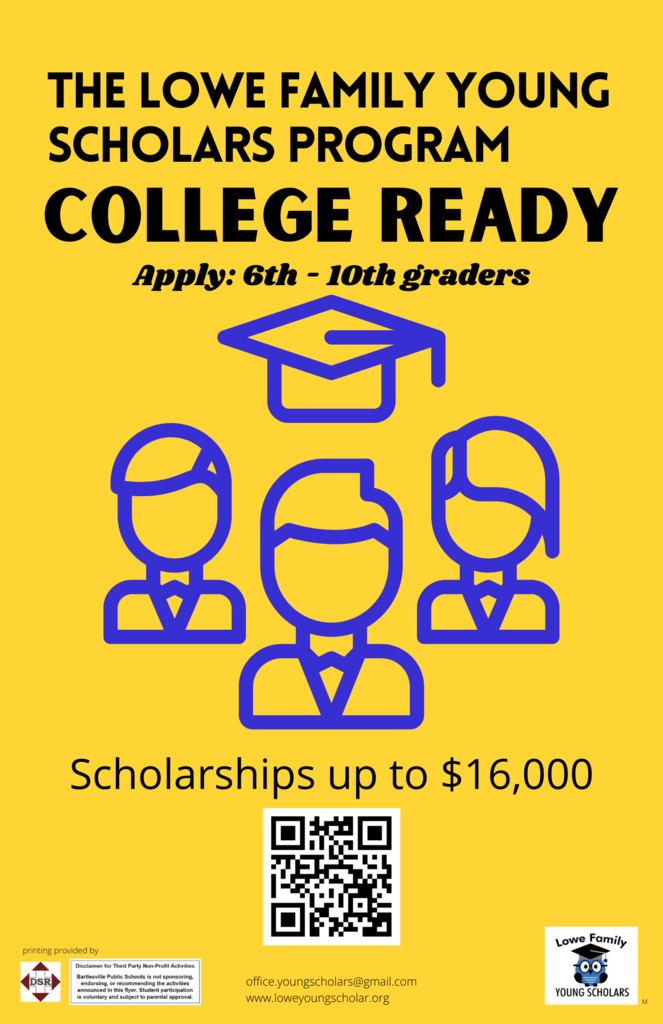 Tennis parent meeting is next Tuesday 1/11 @ 6pm in the BHS hospitality room. If there are questions about junior high tennis, please contact Mrs. Hubler at Madison Middle School at her email,
hubleren@bps-ok.org
.

CMS Art Contest! CMS students are invited to create a piece of art related to our school-wide novel, "The Seven Most Important Things." Submissions due March 10 (before Spring Break). Requirements in the attached flyer.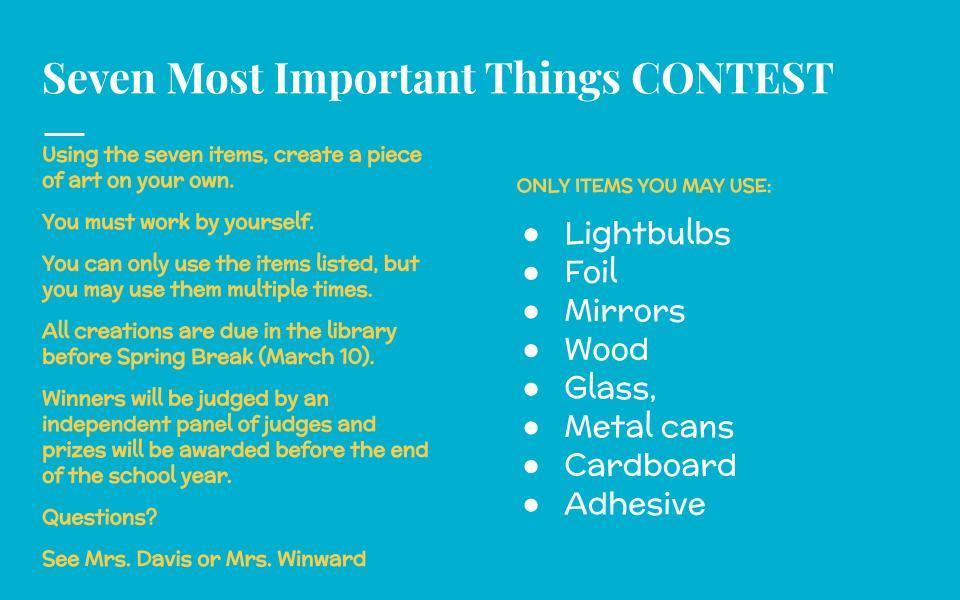 Check out this opportunity for K-8th graders to work on pitching and catching with Bruin Baseball Dec. 20-21.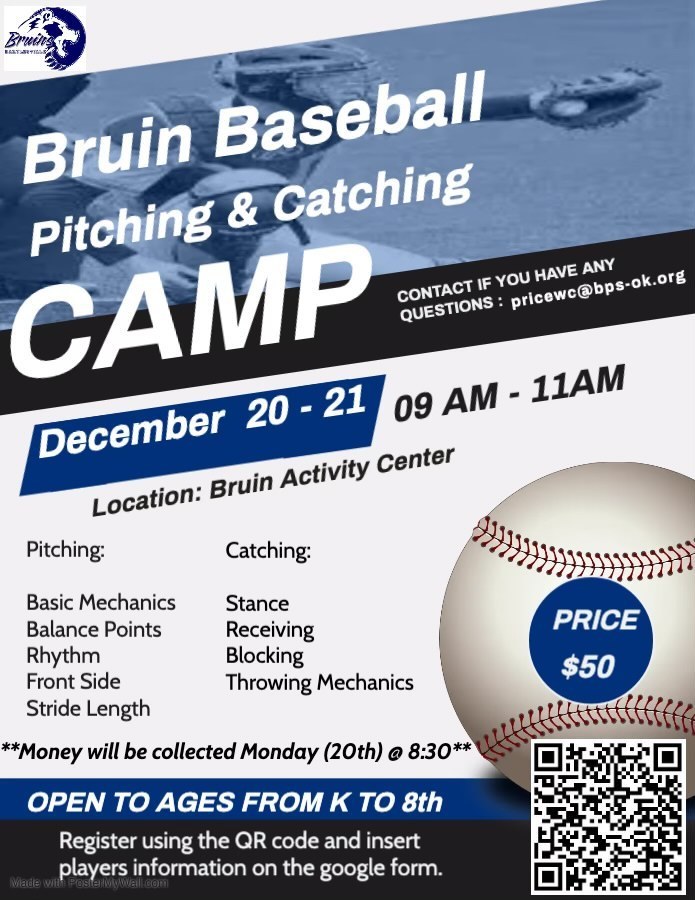 K-12 students are invited to enter a design for the Bartlesville District Science Fair's 70th anniversary T-shirts. The fair for grades 1-6 will be on February 25, 2022 and the fair for grades 7-12 will be on February 26. They will be in-person if feasible, virtual if necessary.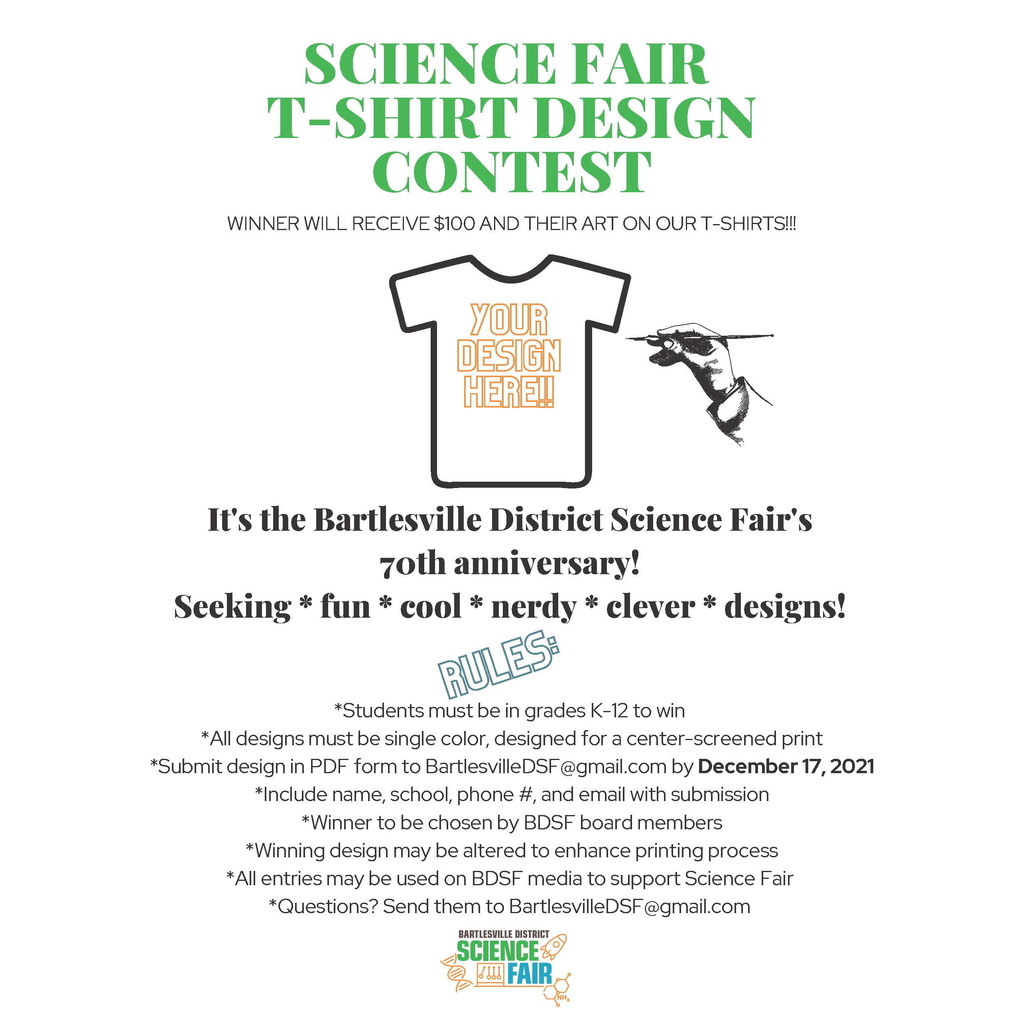 Central Picture Retake Day is November 17th. Order forms can be picked up in the front office. Students who did not have their picture made already this year will be photographed on this day as well.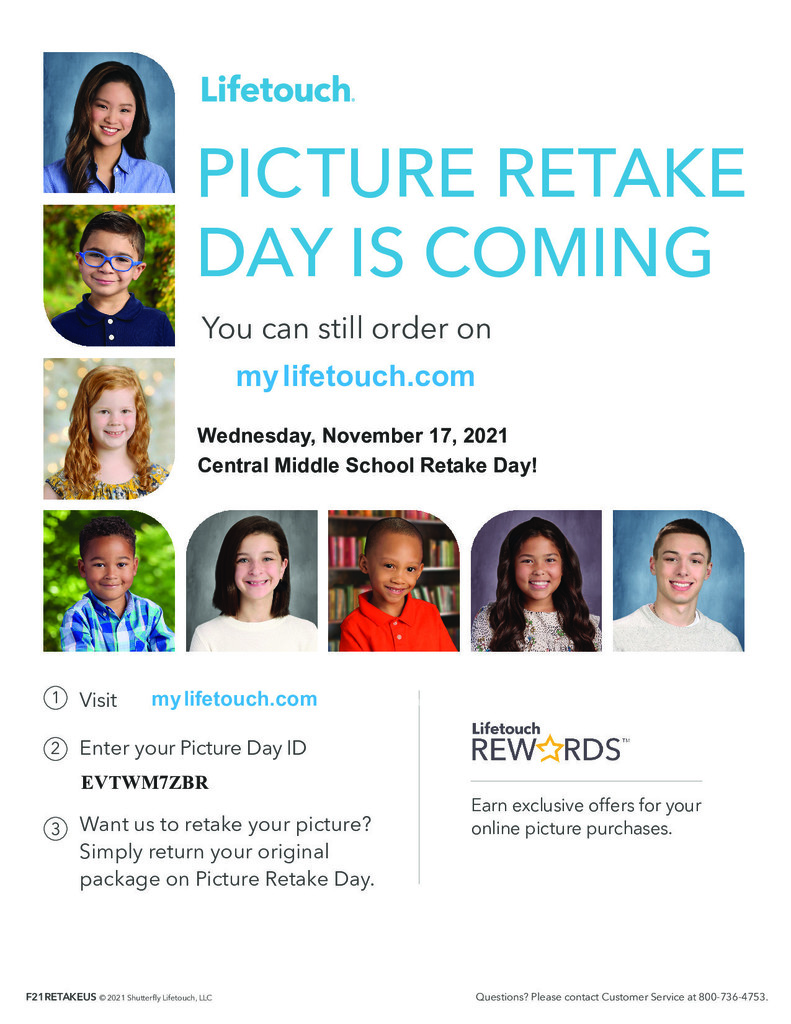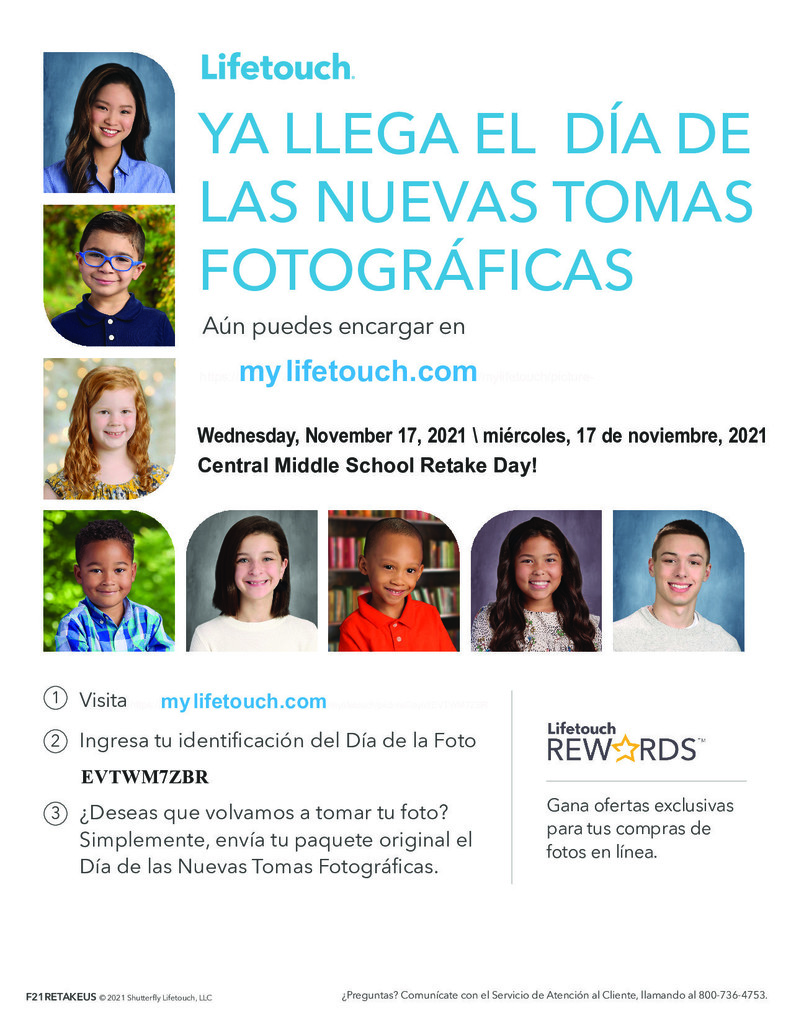 Students 6th through 12th grade are invited to audition for our 2022 Winter Guard season. Come learn to spin a flag, dance, and perform a show. More information about audition registration and videos of past performances can be found at
www.bruinbrigade.org
.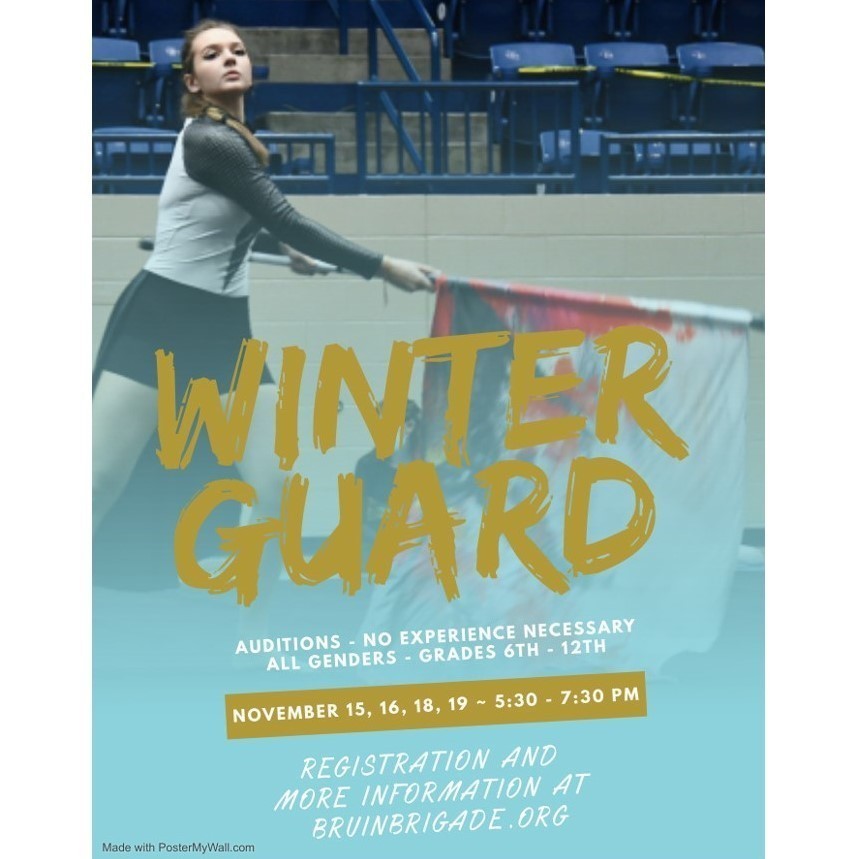 FREE Coats, Blankets and Food THIS Saturday - Nov, 13 12pm-3pm - Community Center Parking Lot See attachment for more information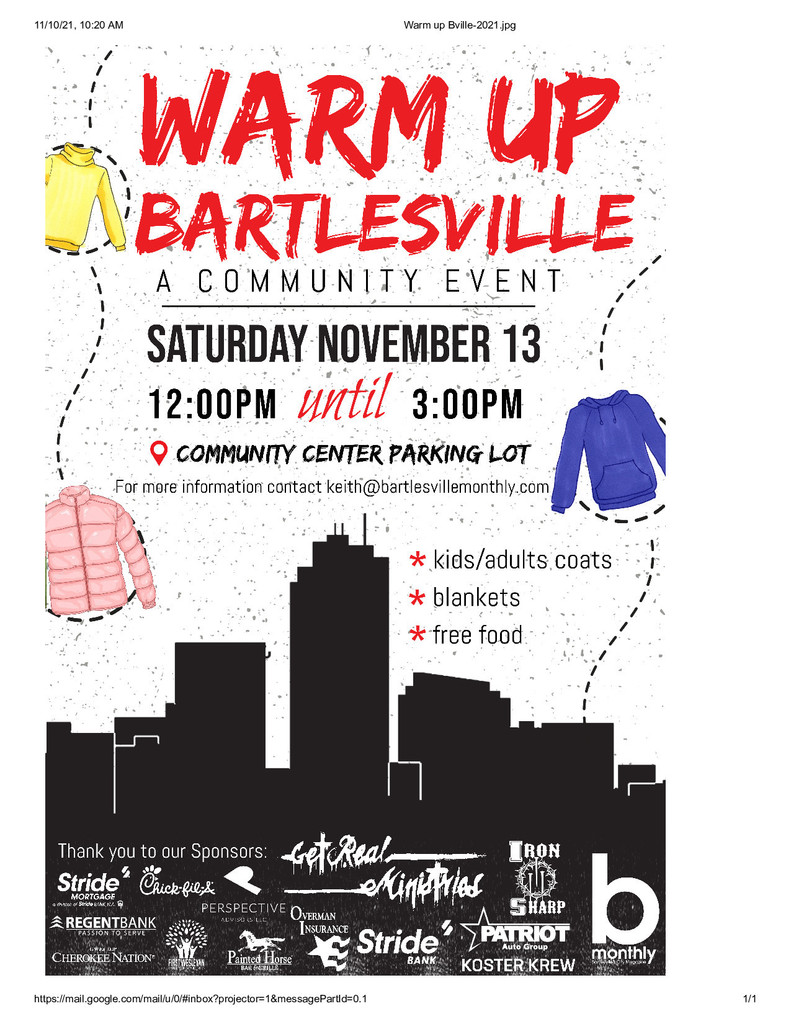 Bartlesville Public Schools has job openings...apply today!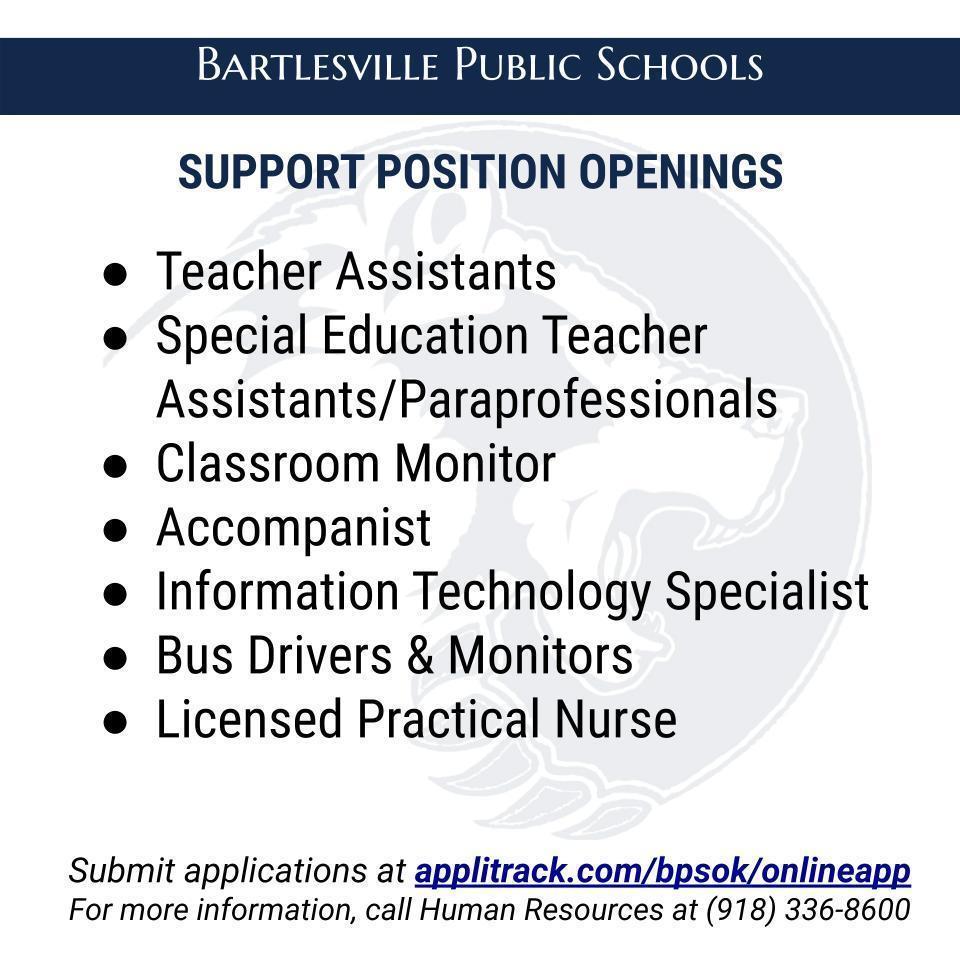 Winter Guard Auditions All Genders - Grades 6-12 Nov. 15, 16, 18, 19 - 5:30-7:30pm Registration and more information can be found at bruinbrigade.org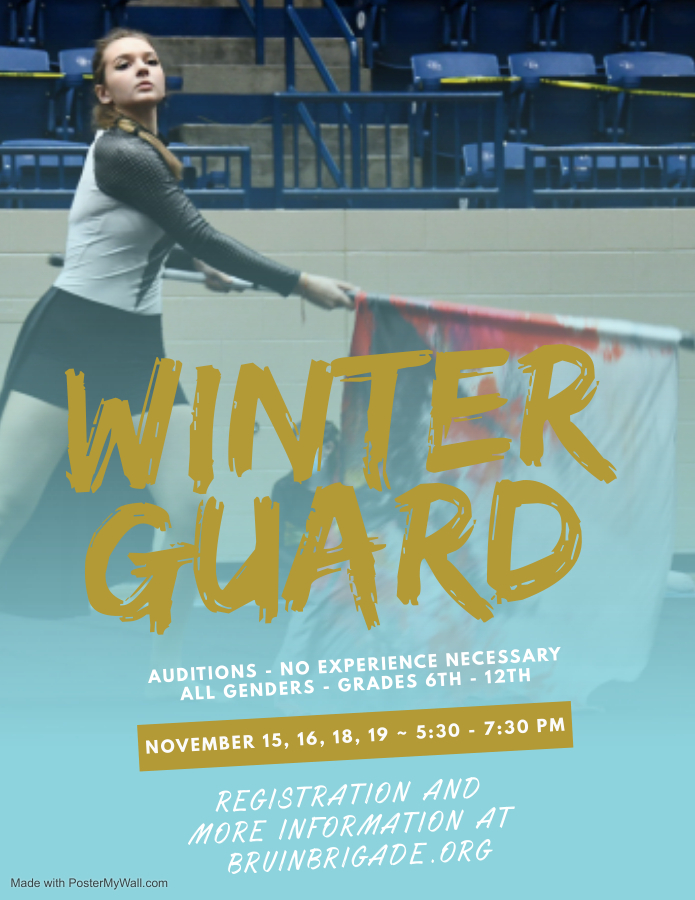 If weather cancels Girls Golf Tryouts tomorrow (10/27), we will reschedule for Next Wednesday 11/3. Adams Golf Course 3:30-5:00
8th grade supplemental boys basketball tryouts are tonight, October 25 at 5 p.m. in the Madison Middle School gym.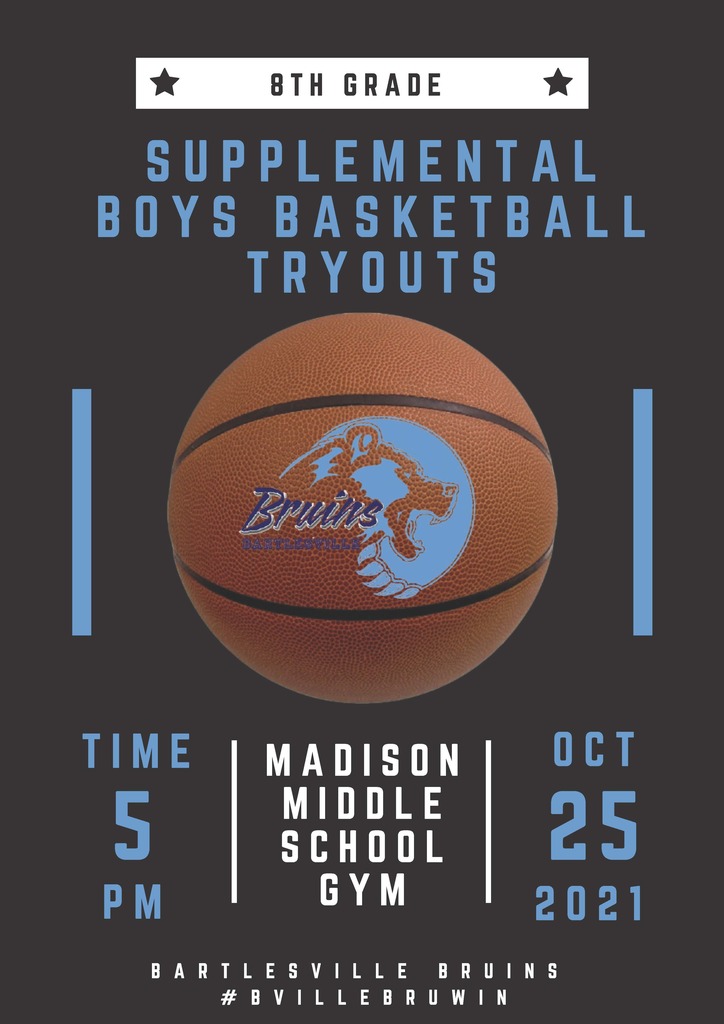 Tryouts for the Fall Girls Golf program next Wednesday, the 27th. The Fall program is for established golfers. Adams Golf Course 3:30- 5:00 There will be another tryout in the Spring for developing golfers who do not meet the expectations for the Fall program.

Reminder - Bruin Athletic Event Expectations: 1. Student backpacks are not allowed into any Bartlesville Bruin athletic events or activities. 2. Outside drinks are not allowed. 3. Students are not allowed to exit the activity/game and re-enter

Central Middle School is IN SESSION IN-PERSON this Friday, October 22. (There is no school for elementary due to PK-5th parent teacher conferences. Central will have conferences in March.)

Central Middle School Fall Book Fair Oct. 22-29 The in-person book fair will be held in the CMS Library. Visits will be scheduled through English classes to ensure distancing and separation. Students and families may also visit the online fair:
https://www.scholastic.com/bf/centralmiddleschool21
Online order will be open Oct. 21 - Nov. 3 . The website also has book previews and provides a link to create student eWallets - parents can create an account, load money, and it can be used at the in-person fair. Cash and Checks will also be accepted.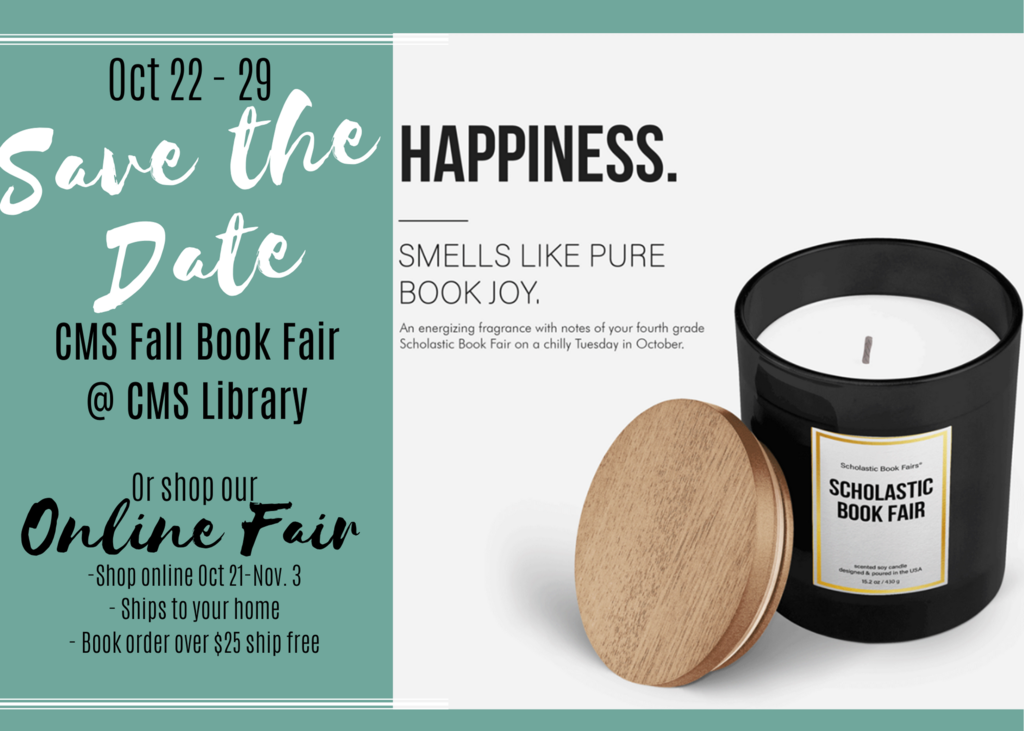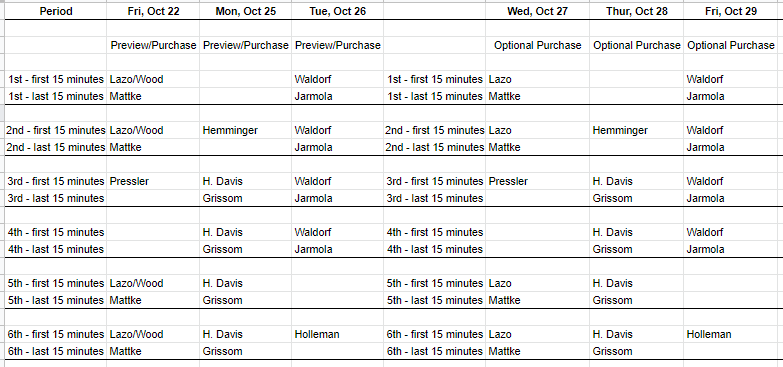 Virtual Friday - October 1 BPS has 5 distance learning days built into the calendar with our second one this Friday. These are intended as practice in case students have to shift to distance learning at any time throughout the year. Teachers will utilize Canvas for instruction. Students are expected to submit any assignments due and may contact teachers during the hours attached. Please feel free to reach out to teachers with any questions about Virtual Day assignments.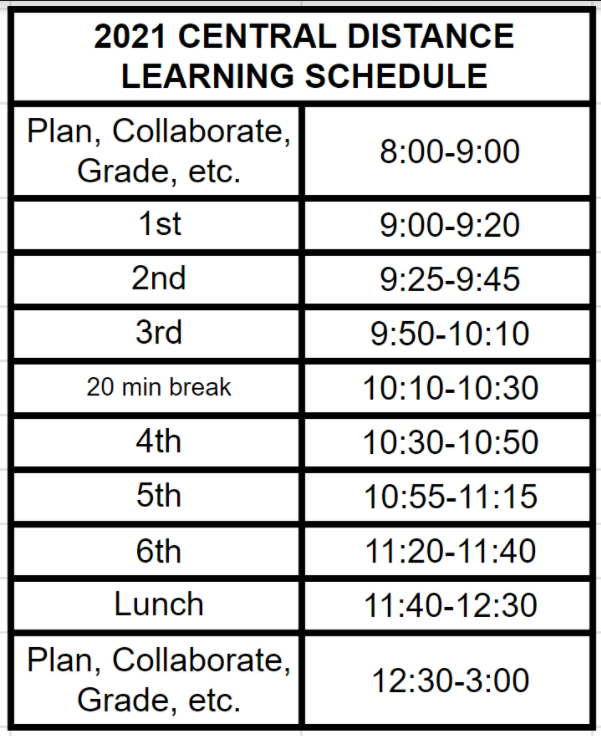 CMS Picture Day is this Wednesday! See the attached flyer for more information about ordering online.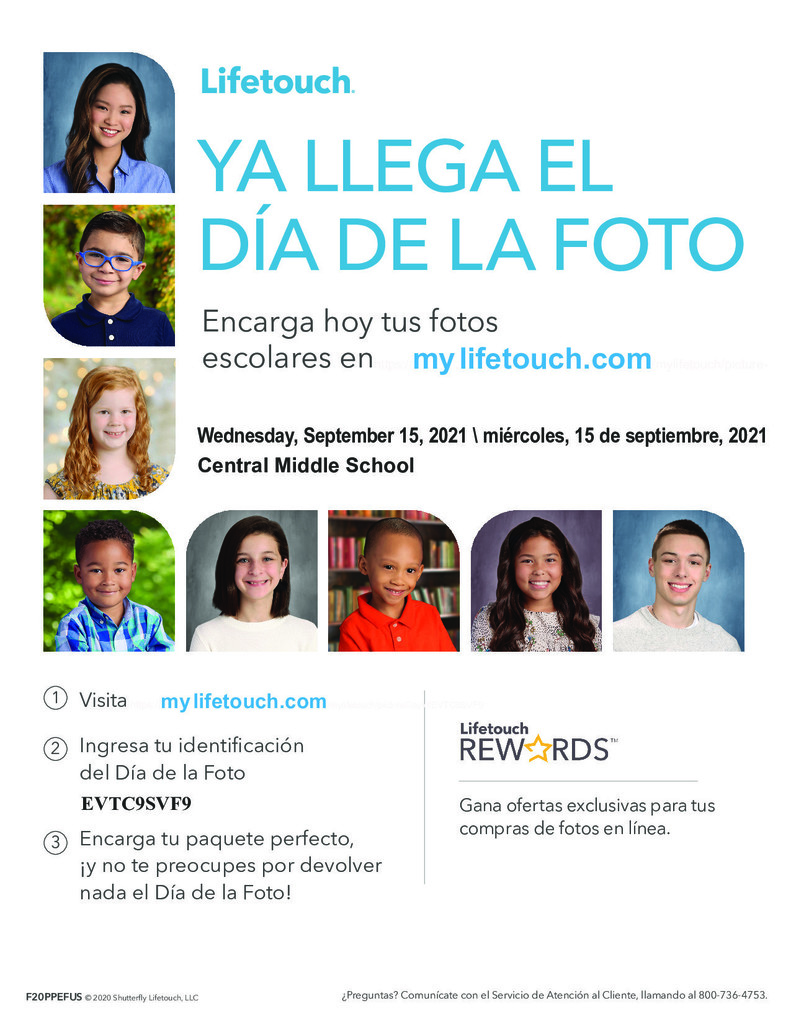 Please join the Central Family as we celebrate the retirement of our beloved custodian, Jesse Carley. We will honor Jesse on Tuesday, September 7, 2021 at 4pm in Central Park. All are welcome.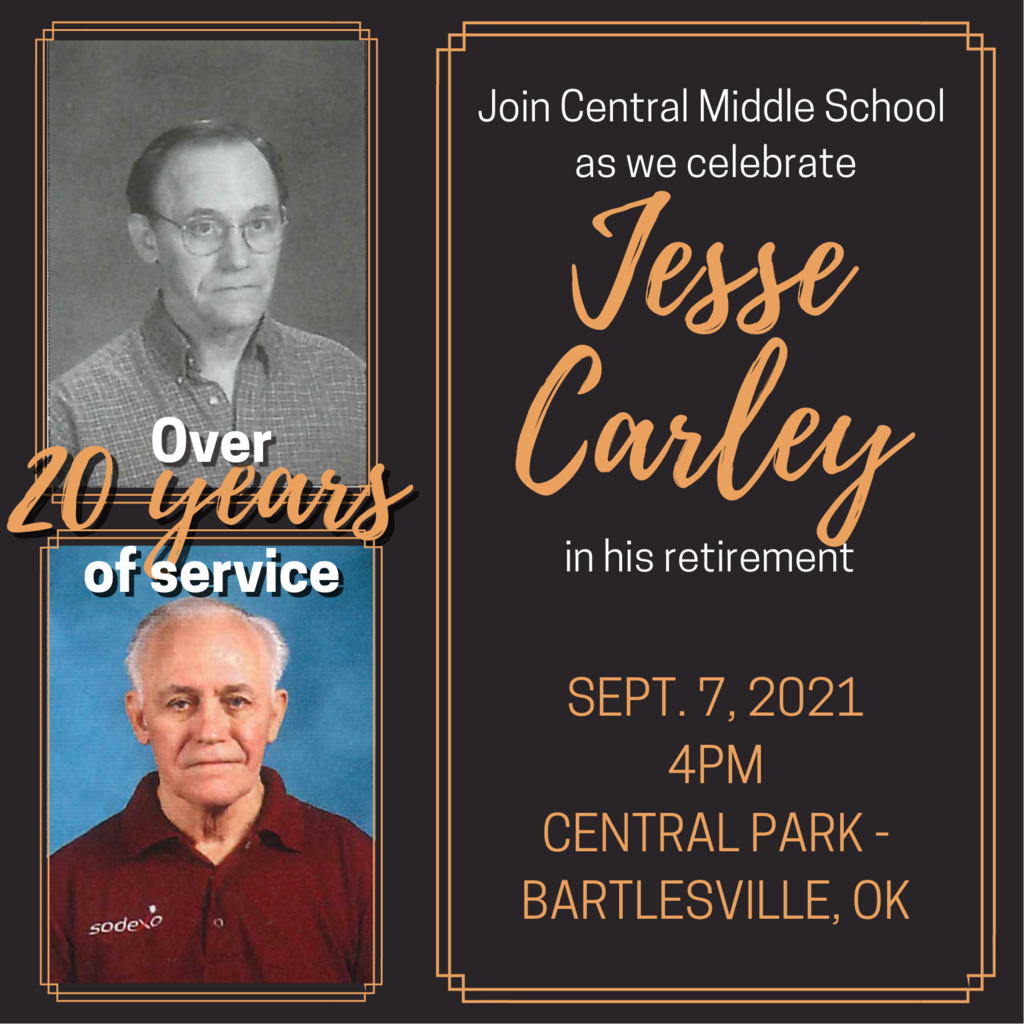 For middle and high school girls interested in playing basketball... Lady Bruin Basketball presents Bruin Fun Fest on Sept. 4 from 5-7 p.m. in the Bruin Field House. #bvillebruwin