Central honored veterans today during our C2 assembly with a wonderful picture presentation of around 100 veterans connected to our CMS students and staff. It included a beautiful song by our select choir and a piece read on the history of Veterans Day then concluded with the always emotional playing of Taps.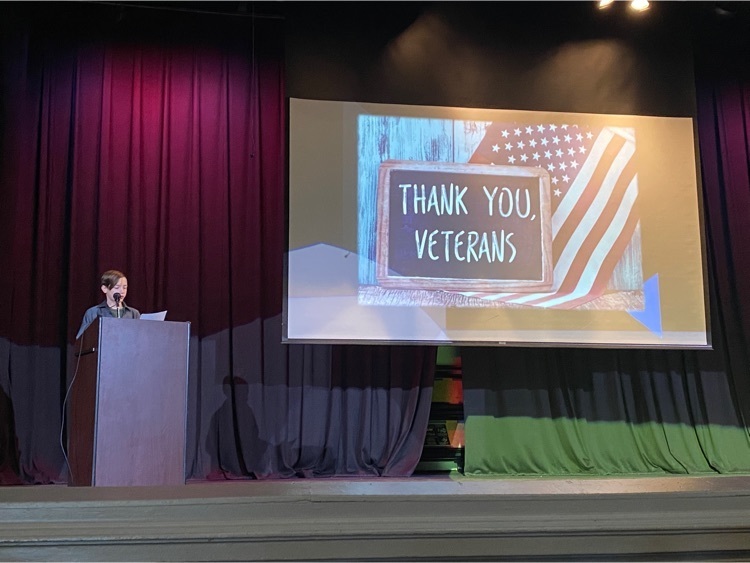 Students in Spanish 1 made ofrendas (memorials) for D'ia de los Muertos which occurs on Nov 1 and 2. These could be a memorial for a deceased family member, a pet, or a public figure. They took great care to make the memorials that included all of the cultural elements. On Nov 2, all Spanish students were able to sample Pan de los Muertos, made by the bakers at Tacos Maria.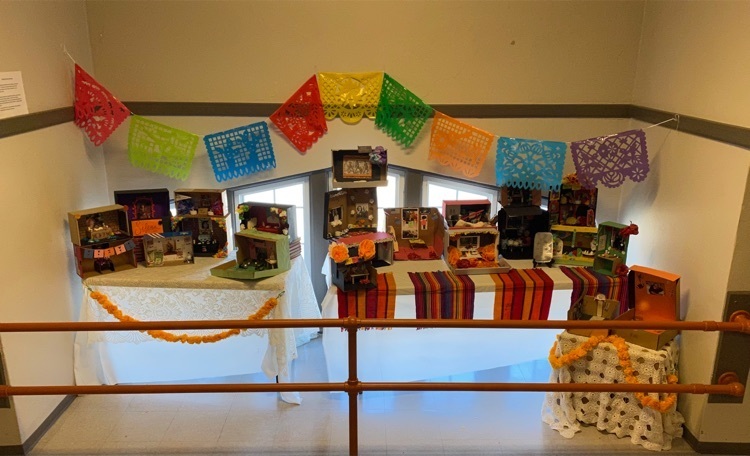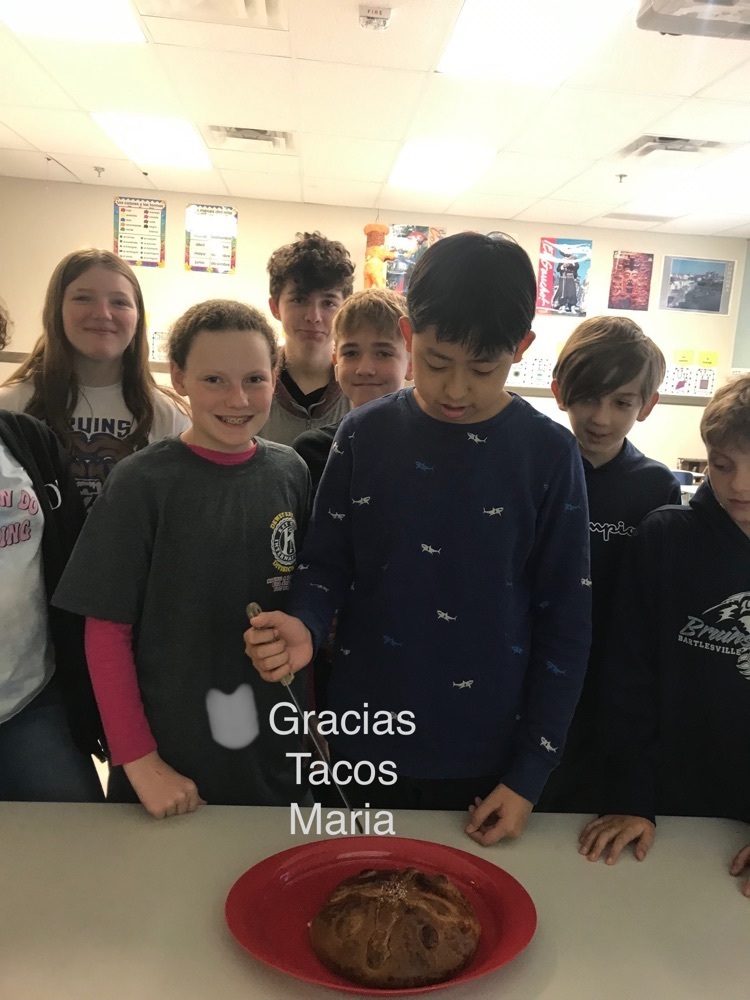 Central students who earned a 3.5 or above GPA were rewarded with an off-campus lunch this week. Congrats and good job!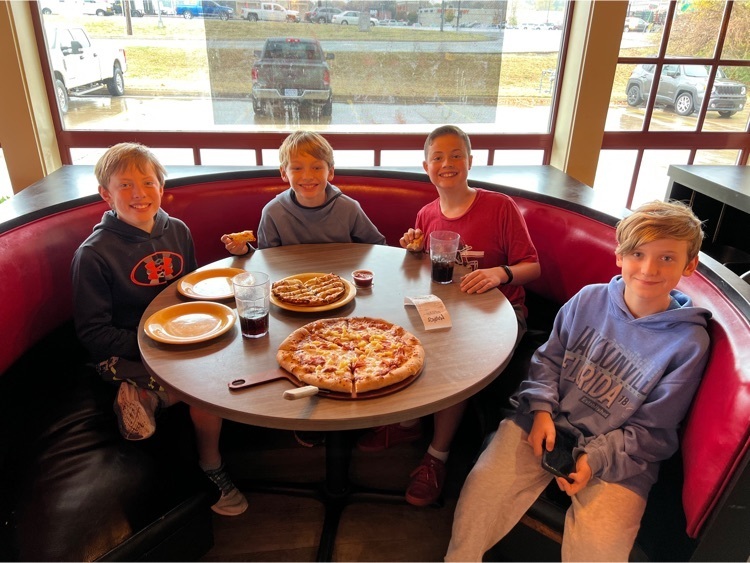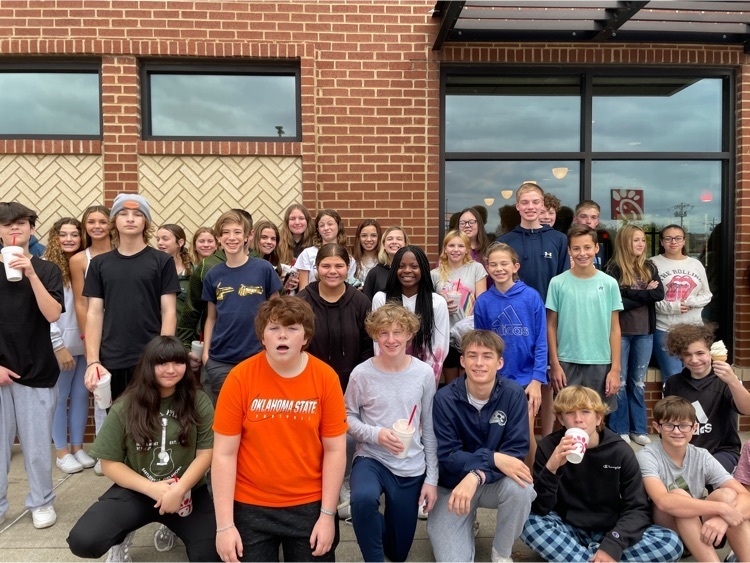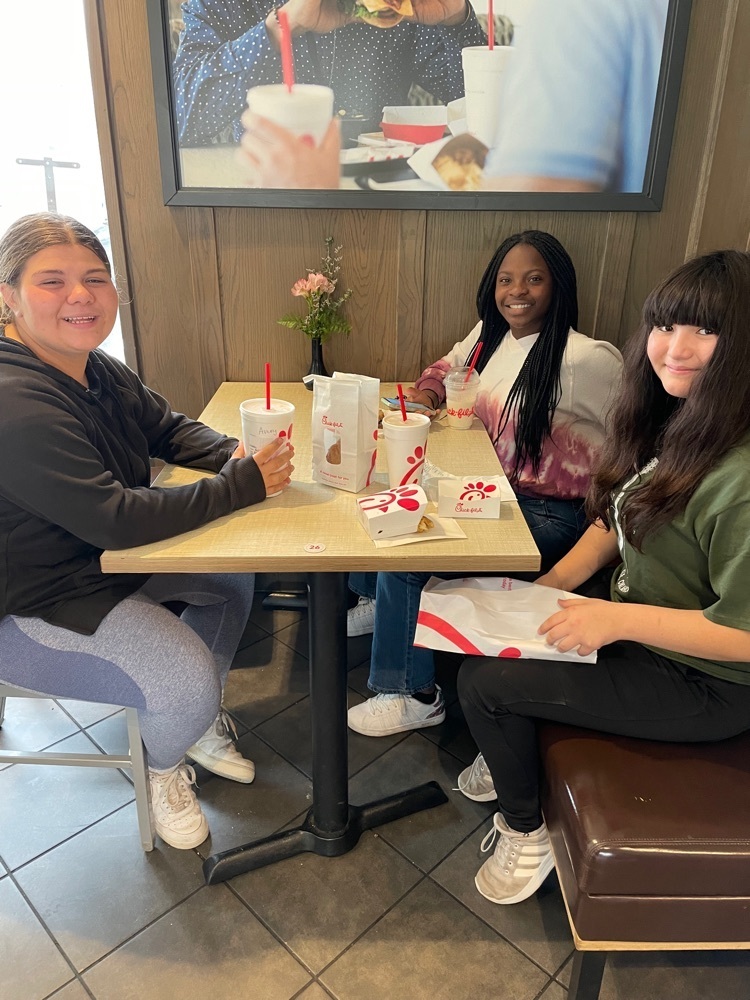 CMS Events Week of Nov. 7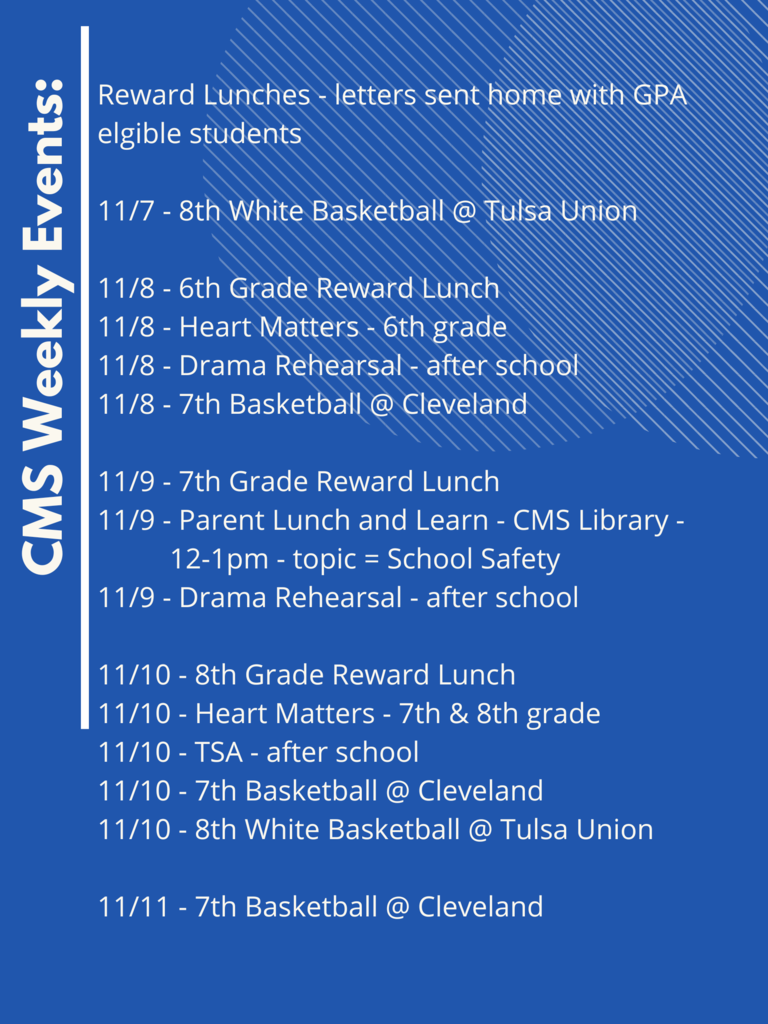 Math Counts first club meeting will be Tuesday, November 15th from 3-4pm.

CMS Nov Calendar 2022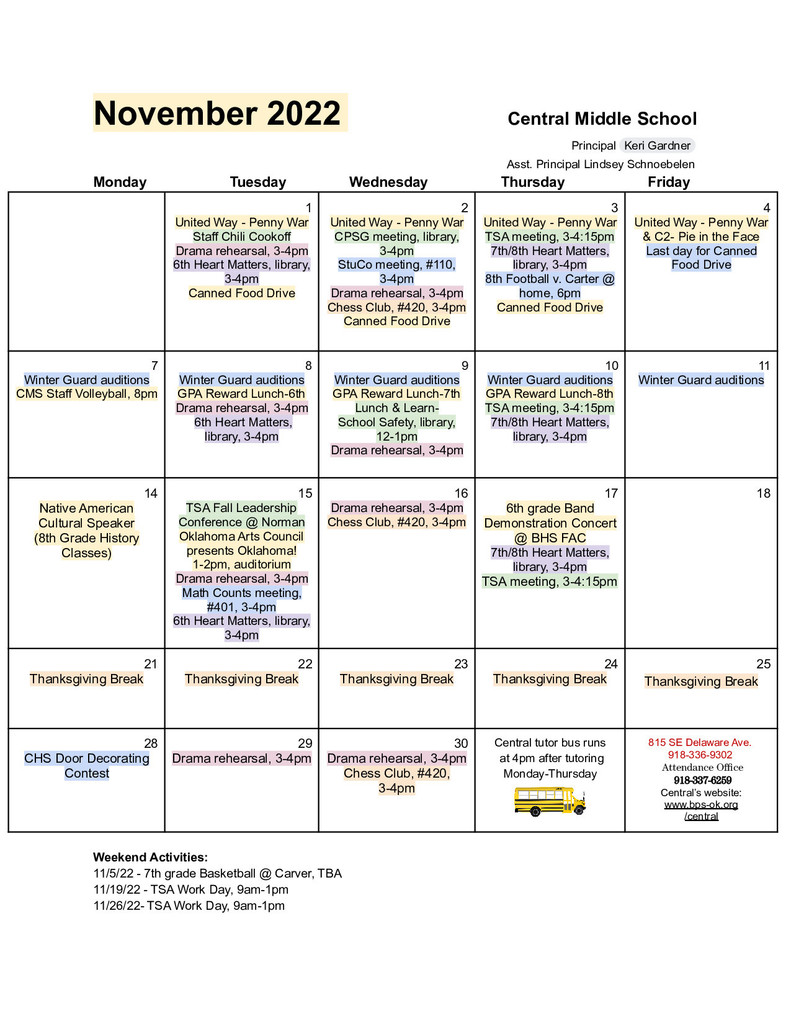 7th and 8th grade band combined to perform a fabulous Halloween concert for us today.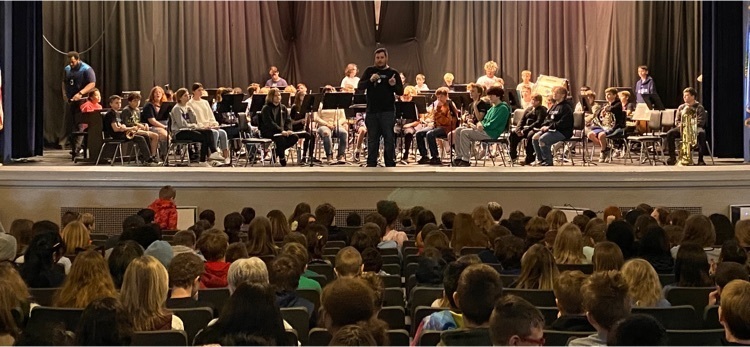 Idiom Day!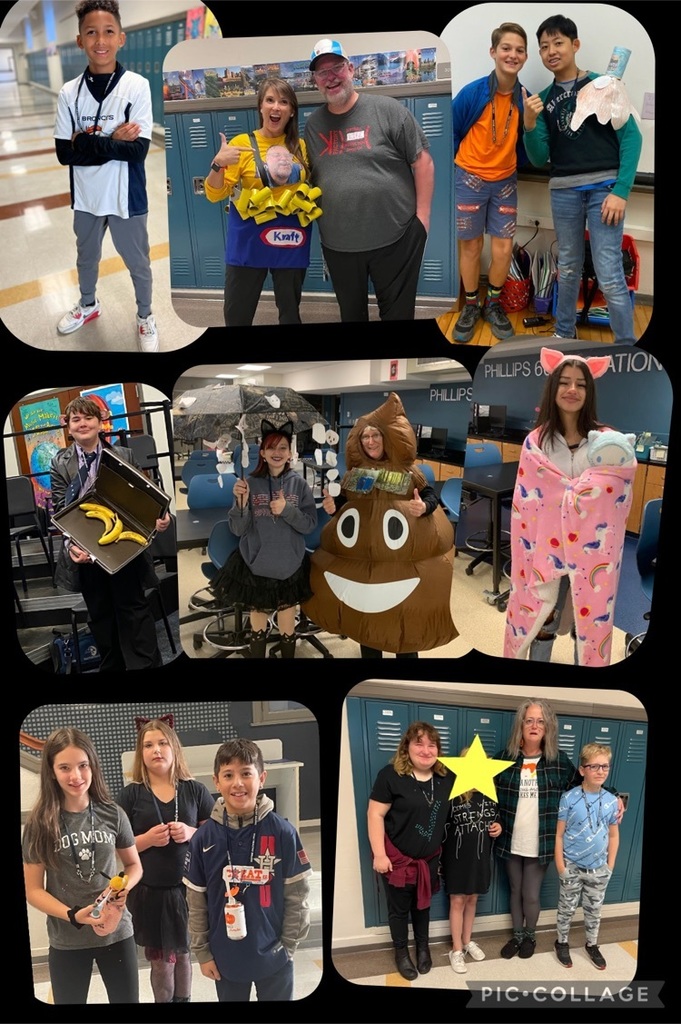 CMS Events Week of Oct. 31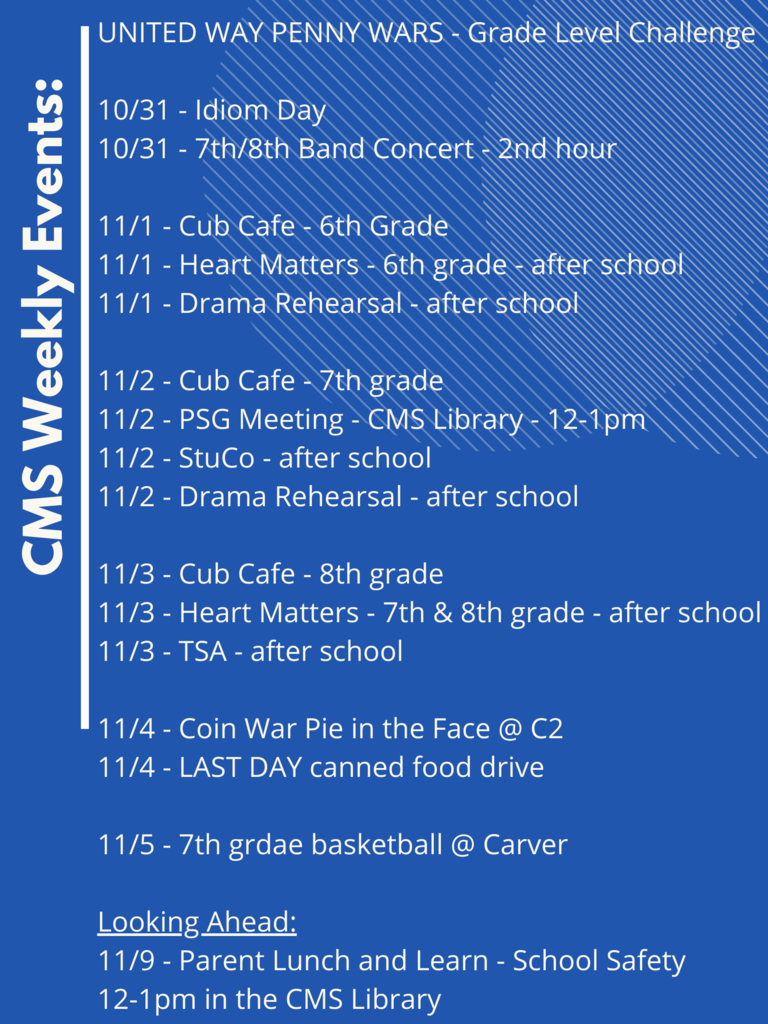 While Halloween costumes are NOT allowed at school, IDIOM COSTUMES are welcome! On Monday, students are welcome to participate in our contest and dress like an idiom. All students dressed like idioms need to check in in the cafeteria when they come to school on Monday.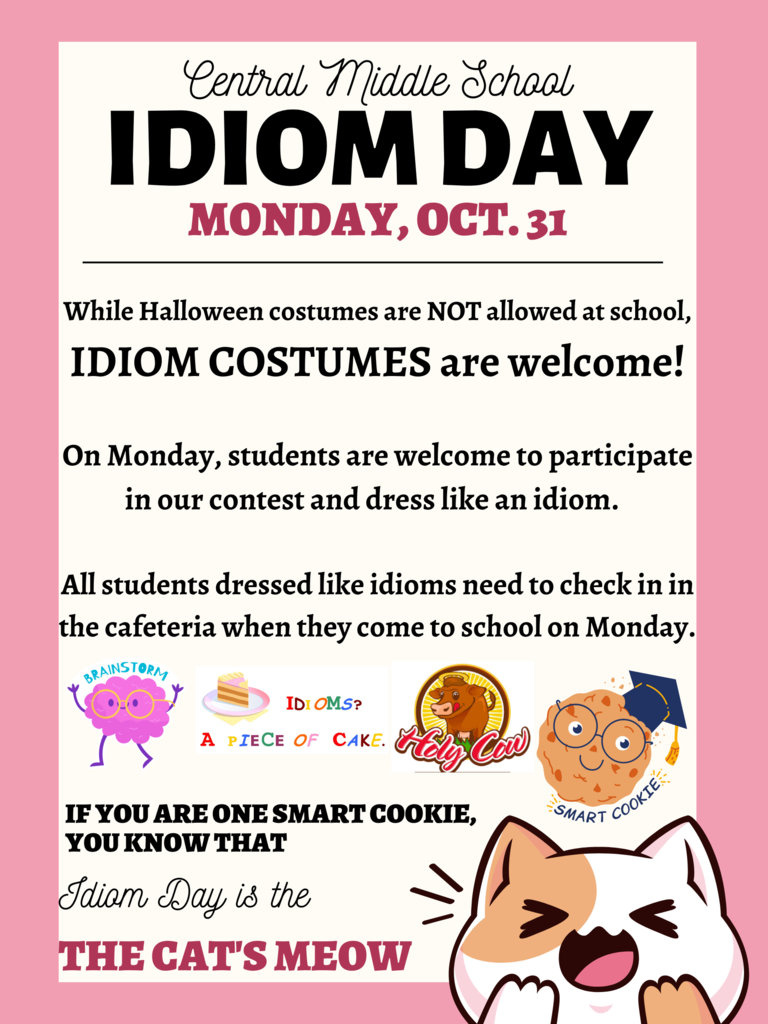 7th grade Life Science is studying the phases of Mitosis.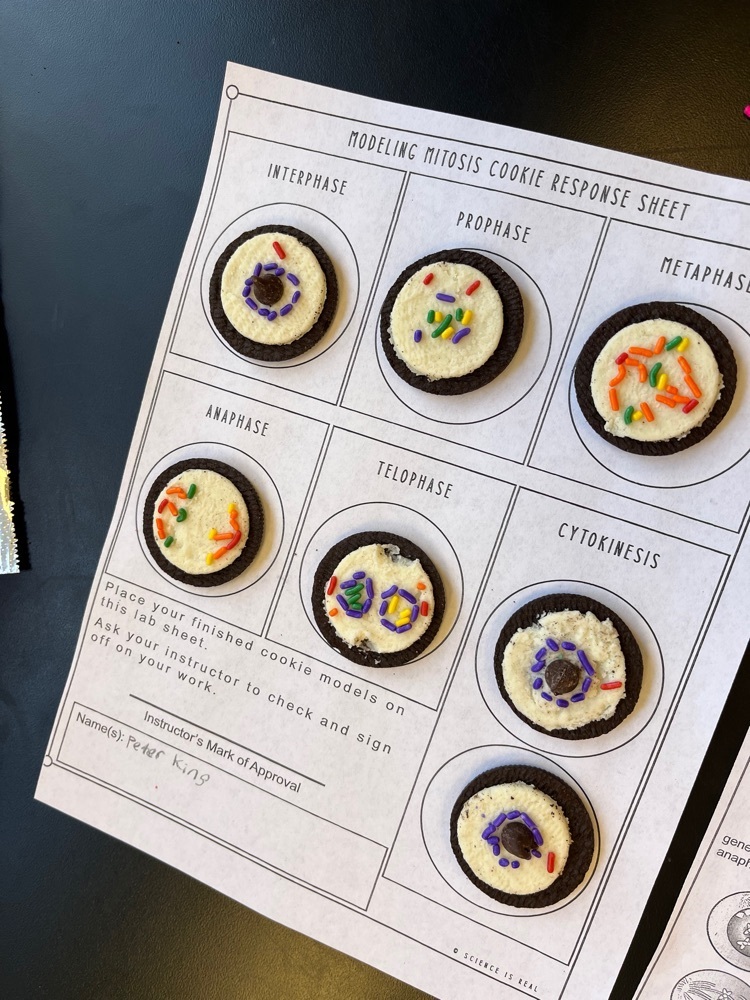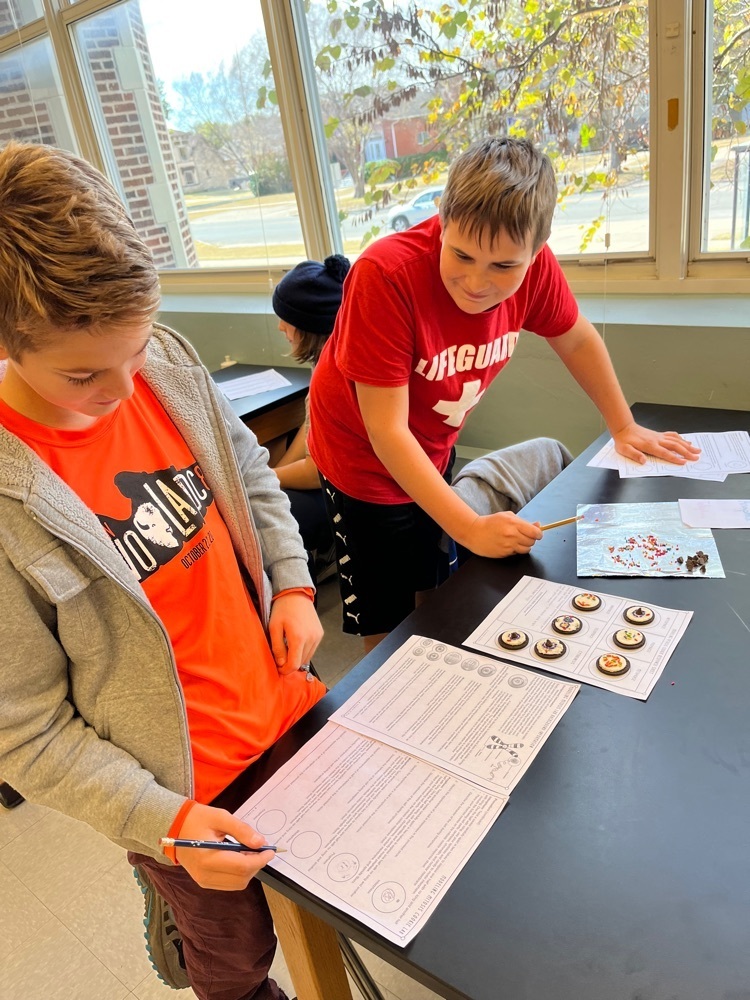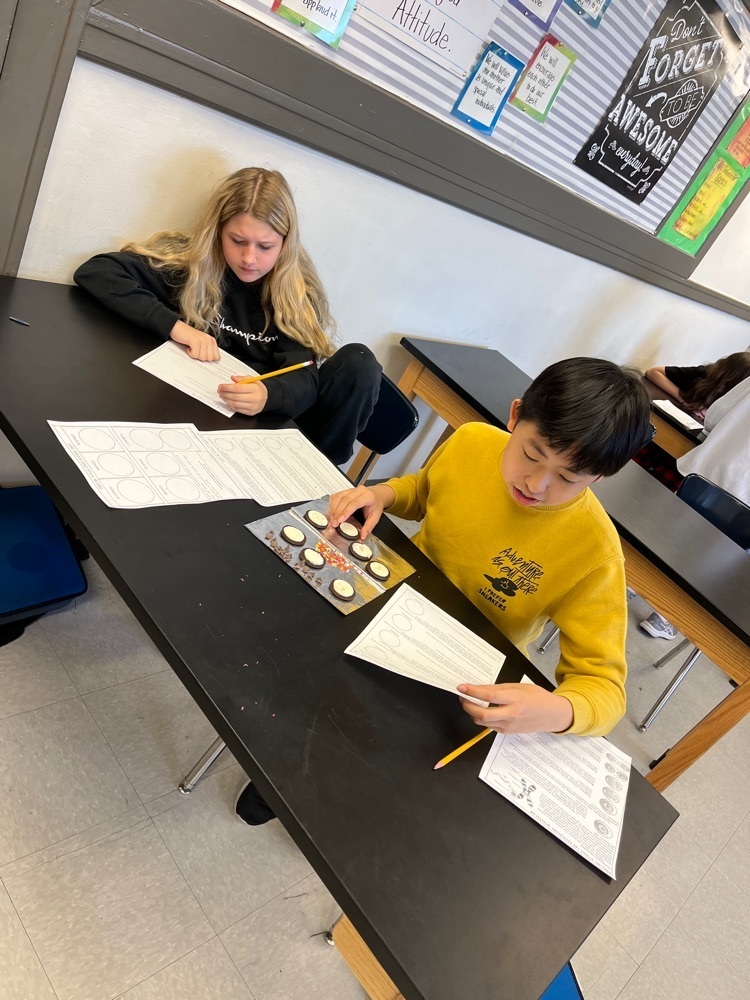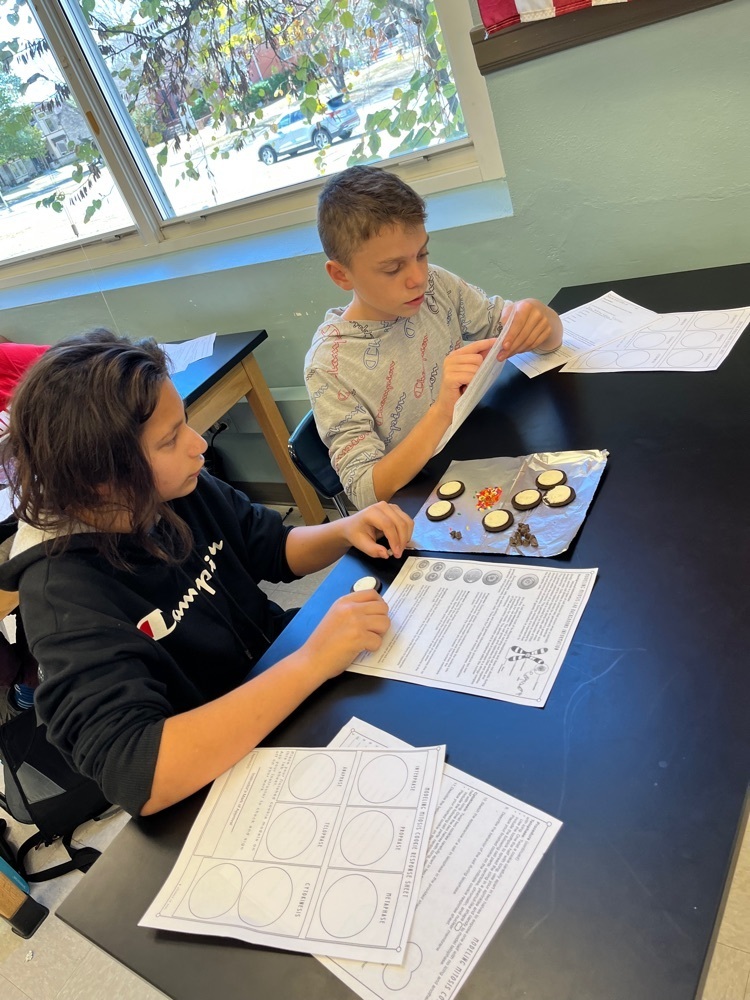 Each October, 8th graders study classic scary stories including The Monkey's Paw and The Tell-Tale Heart. Finishing up the unit, Ms. Jarmola's students spent today sitting in the 'forest' around a 'campfire' telling their own scary stories while eating s'mores.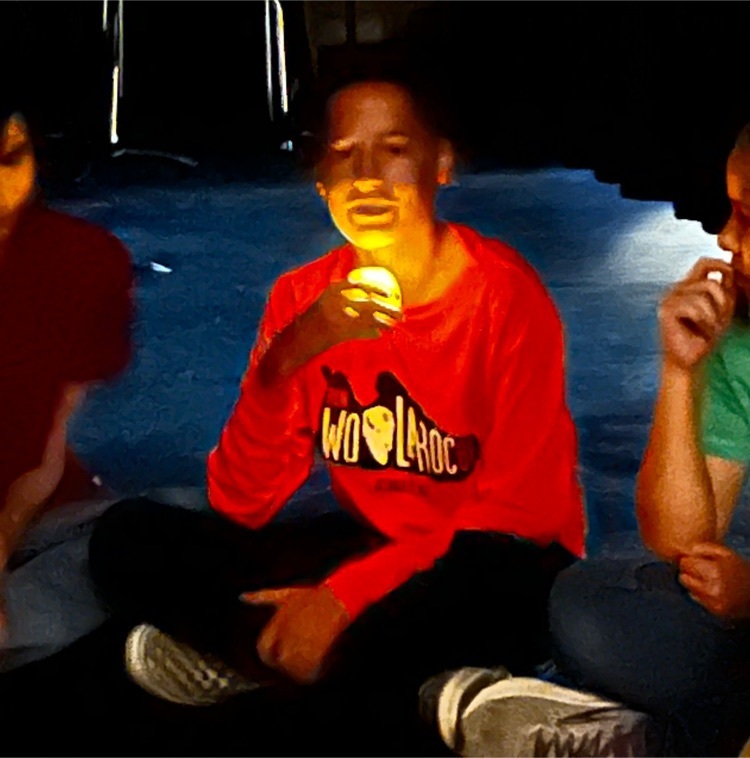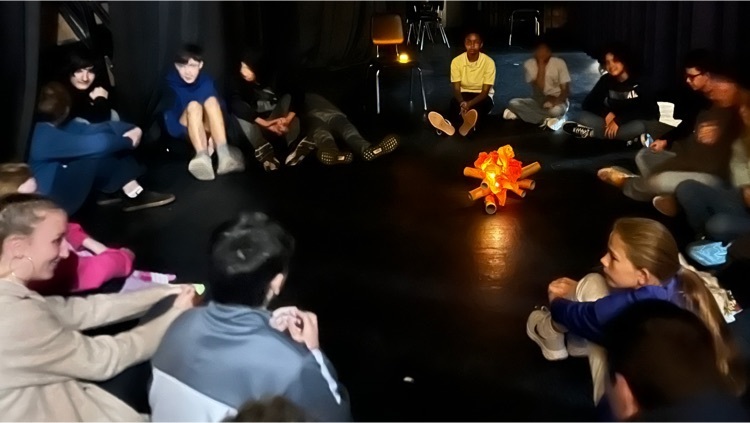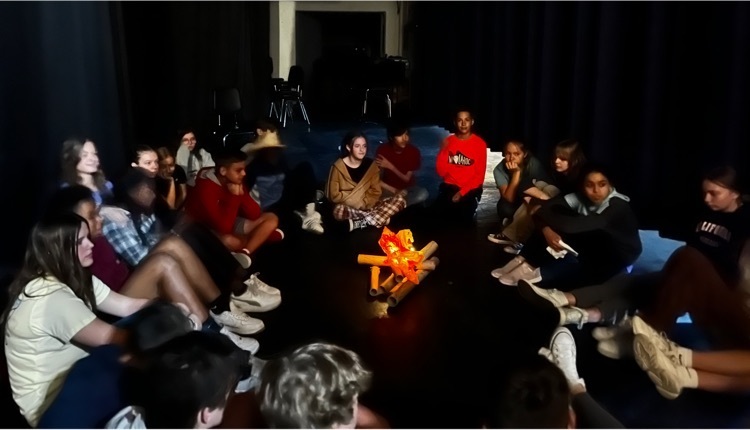 Nonpartisan information on the November 8 election is available from the League of Women Voters of Oklahoma at OKVOTERGUIDE.COM. Like the League, Bartlesville Public Schools does not endorse or oppose any candidates nor take a position on state questions.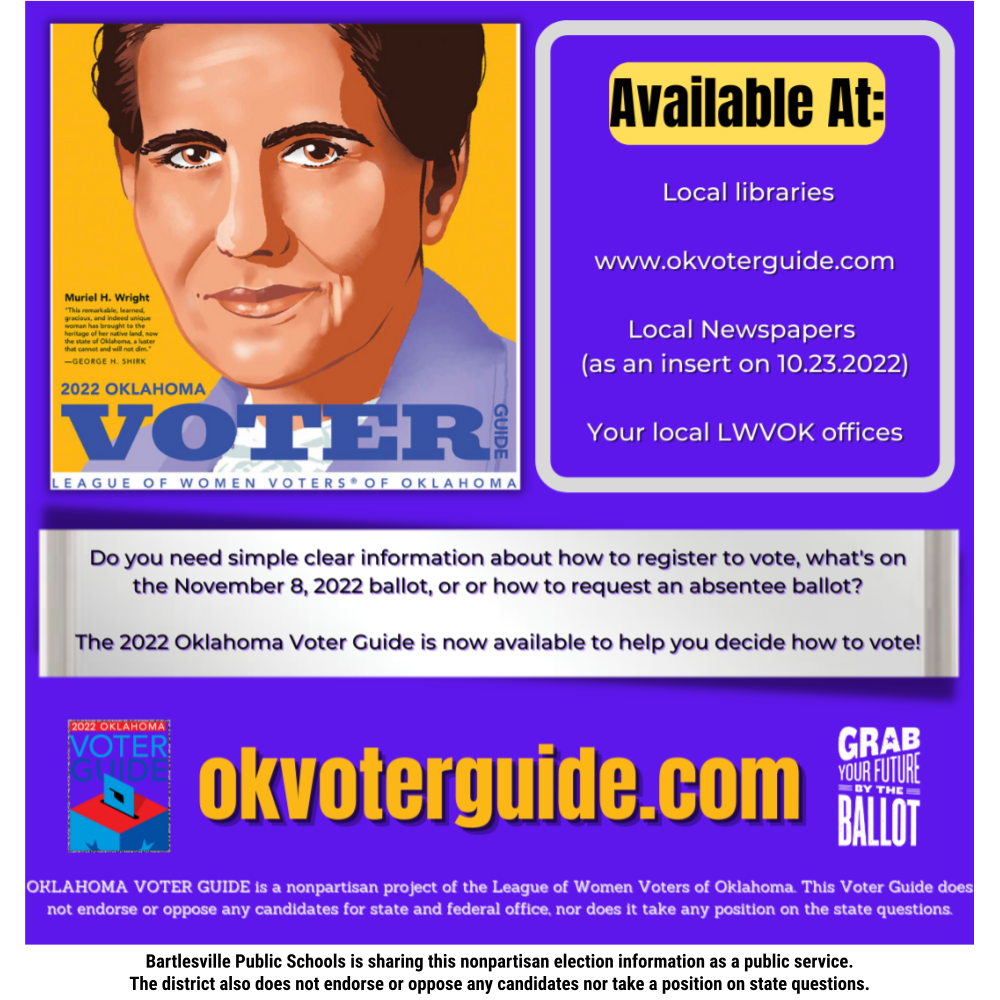 Central 8th graders took a field trip to TriCounty Technology Center today. A Career Scavenger Hunt helped them explore the program opportunities at TCTC.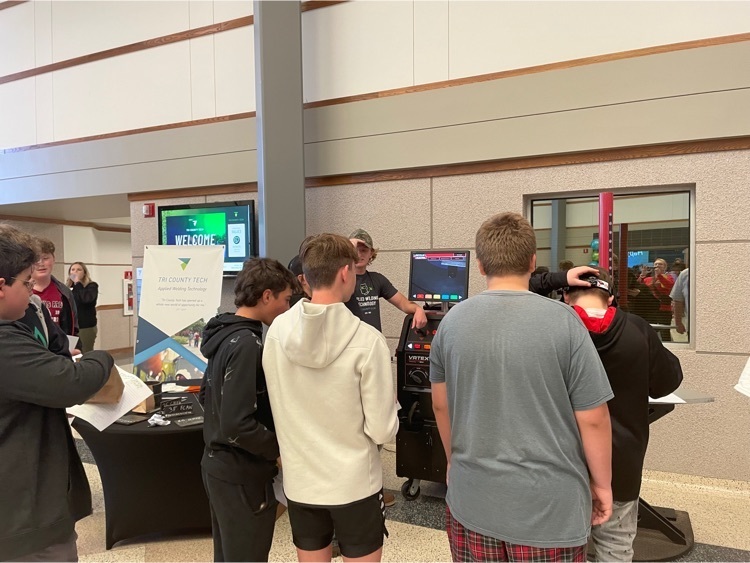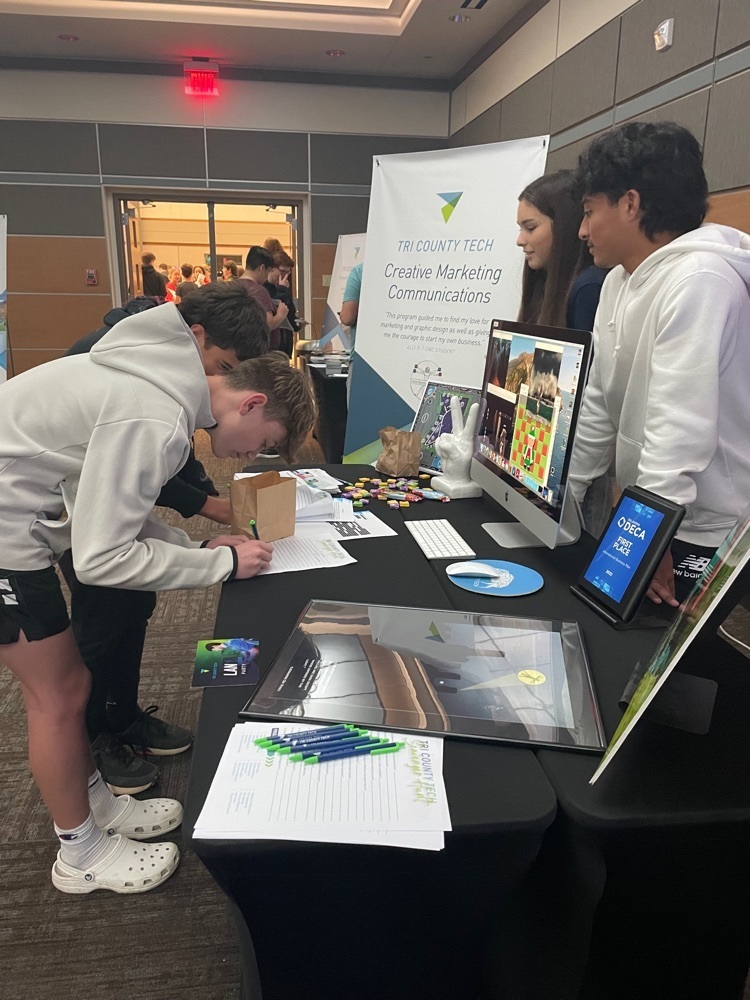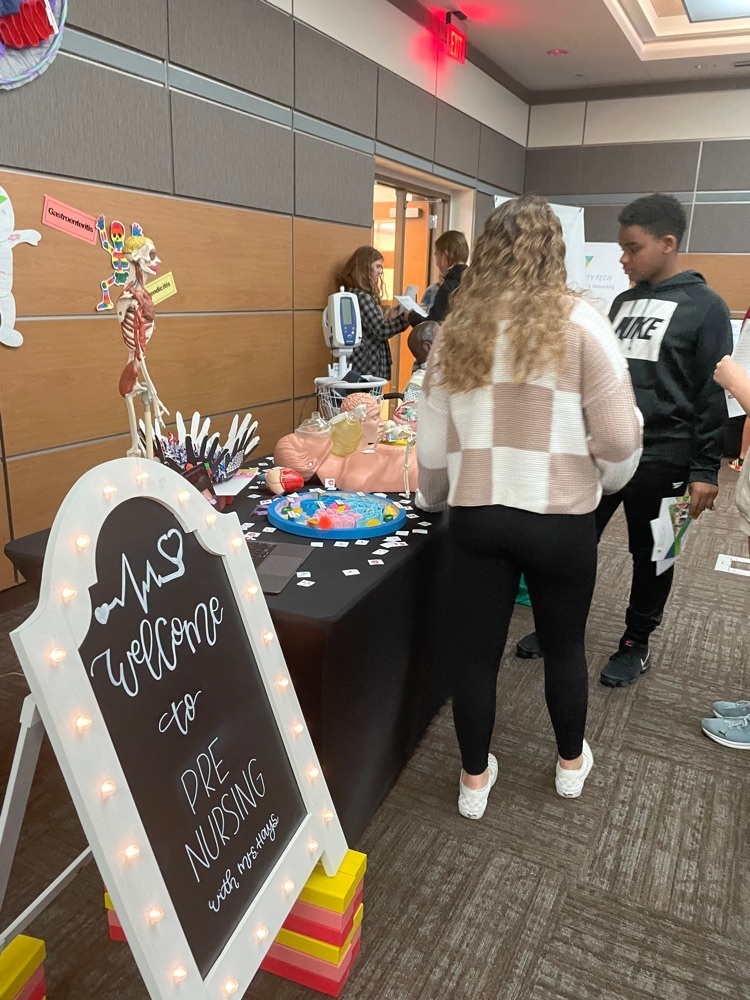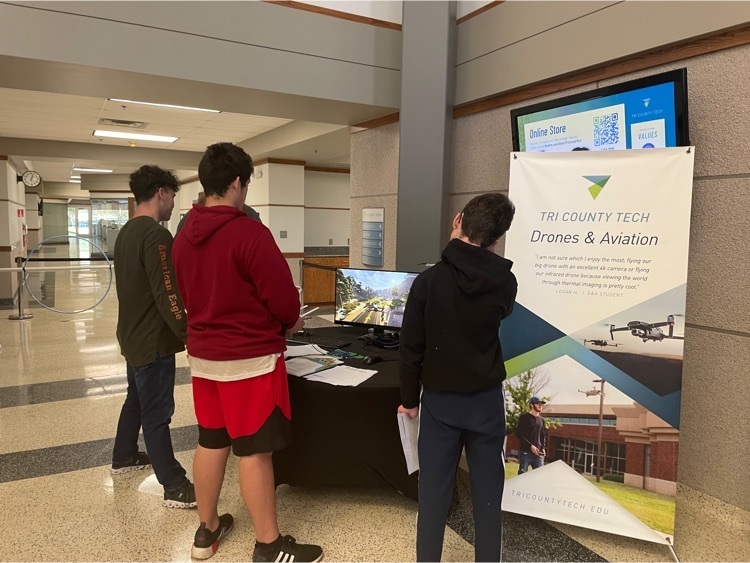 Mr. Kohnle's 7th grade science classes have been taking care of these little guys for three weeks now. Today was the first chick out of the egg.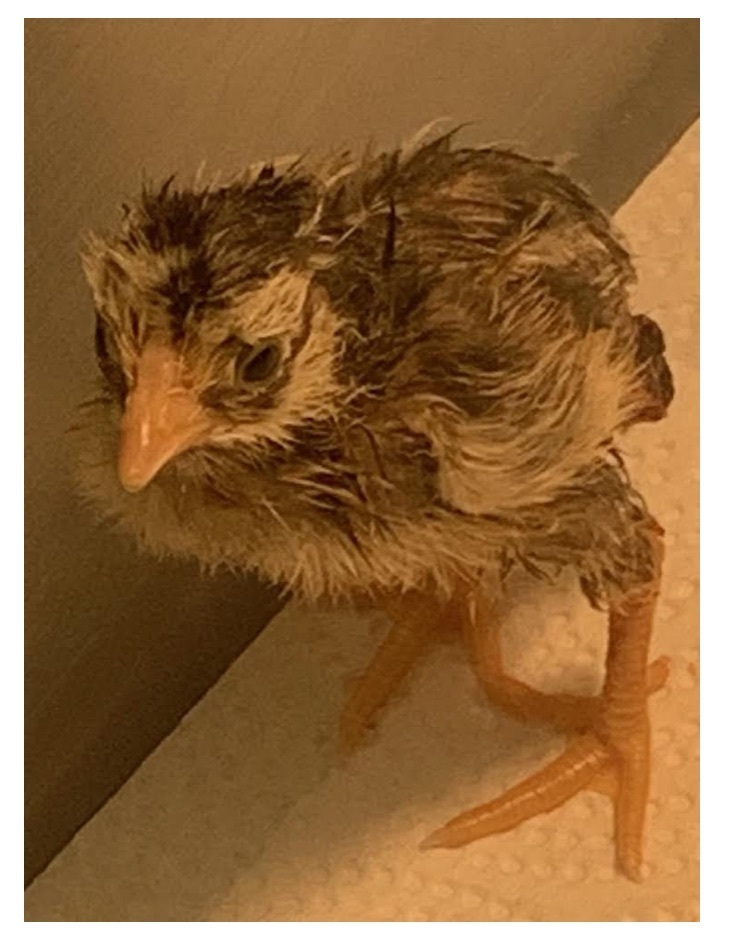 Red Ribbon Week! Ms. Sexson and Ms. Gardner teamed up against drugs on Jersey Day. Orange Power!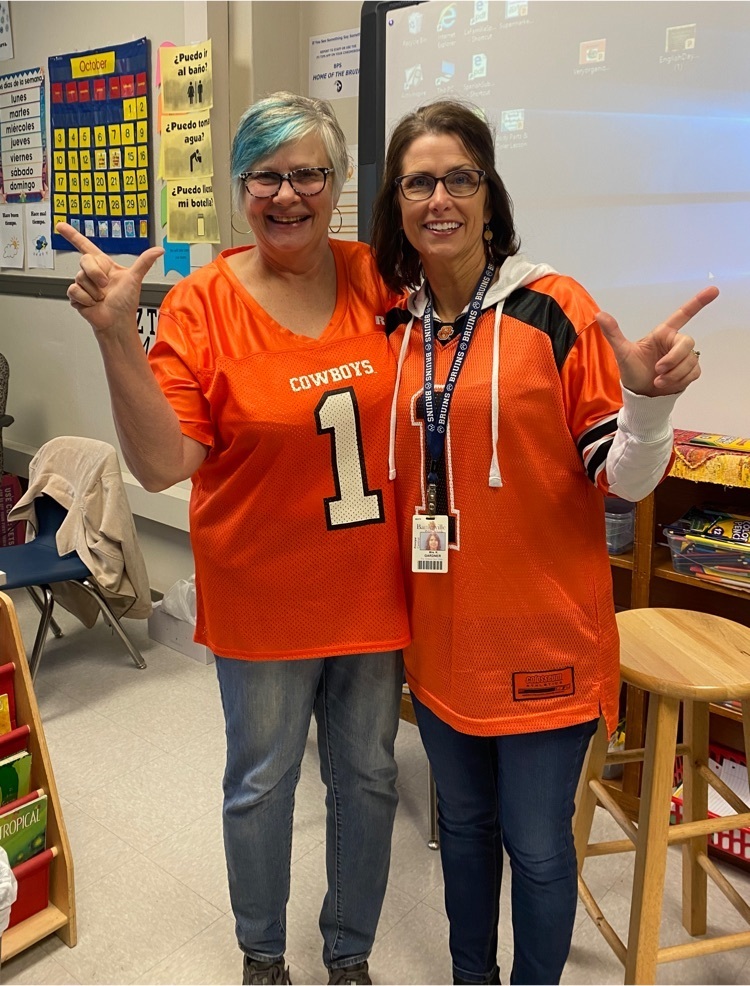 Winter Guard is here! Learn new dance skills, how to spin a flag and rifle, and make some incredible friends! Auditions will be on Nov 7th through 11th evenings at the High School Athletic Indoor Facility. It is open to all genders going in grades 6th - 12th. No experience is needed, we will teach you everything you need to know, you just need to show up each day ready to learn and work hard! More information and registration at Bruinbrigade.org

CMS Events Week of Oct 24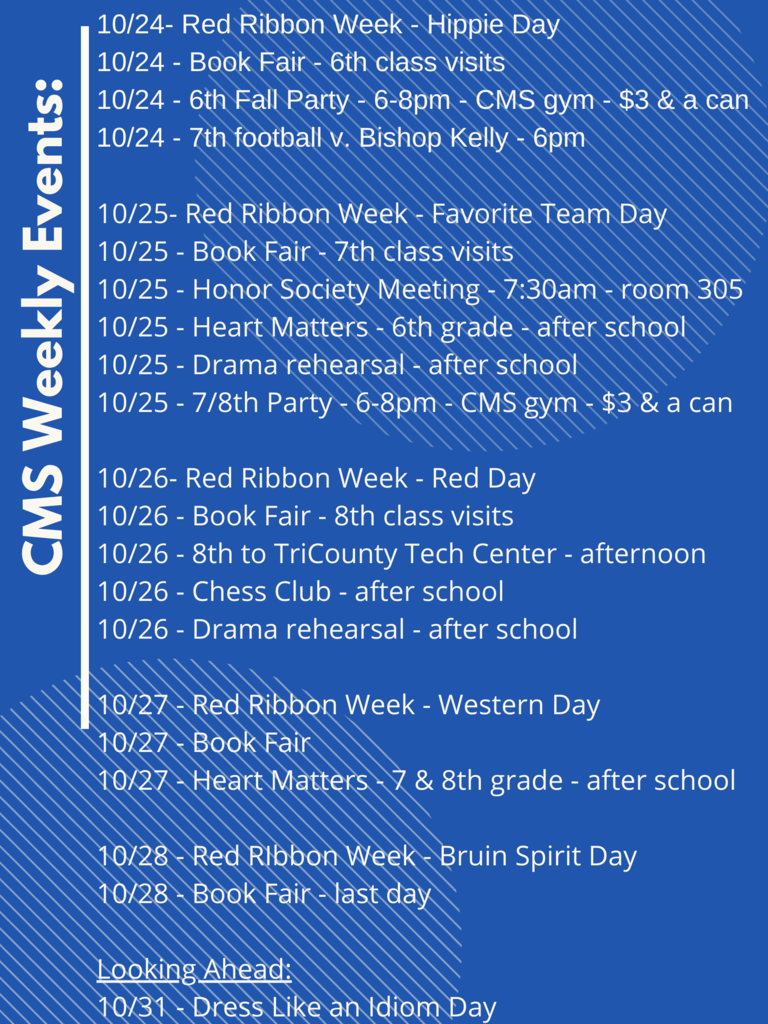 Tonight is your last chance to grab your Central Incentive Shirt or Hoodie! Sales are good through midnight tonight, only on PowerSchool. All in person cash/check sales have closed. Thank you to all that have already made your purchase!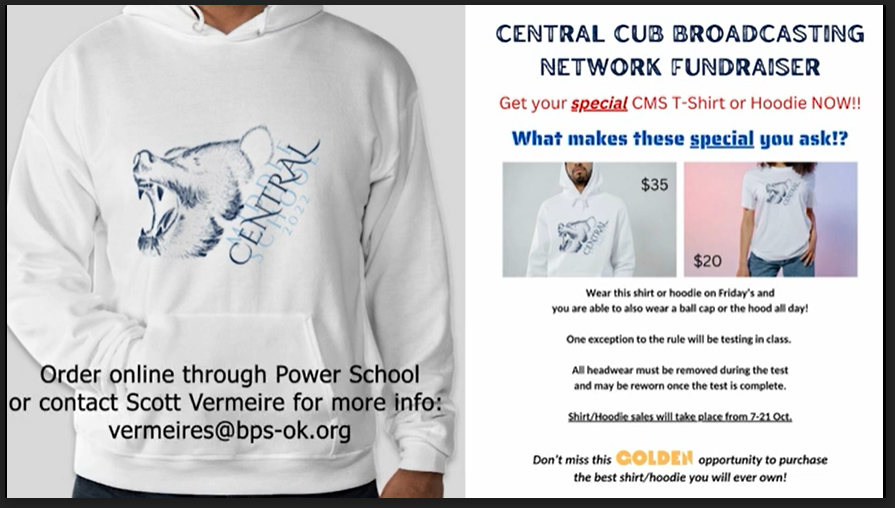 Central Middle School STEM teacher Lolly Williams has been awarded a plaque and a $300 check for being selected a Bartlesville Teacher of the Month by Arvest Bank and Patriot Auto Group. #bvillebruwin